This spring weather has me itching to get rid of the old and freshen up the existing.. which includes my skin. Last night I was scouring the internet for a mask that I could try and then review. I found a few (that I would love to try), but then it dawned on me that I already had mask ready items in my kitchen. So no amazon shopping for me this day. (There's always tomorrow!)
I often forget about some of the at home beauty treatments I have posted. It's a shame because I really love a lot of these (especially the lemon scrub and grapefruit mask). If you have forgotten about them too let's refresh together with some of the ones perfect for this time of year: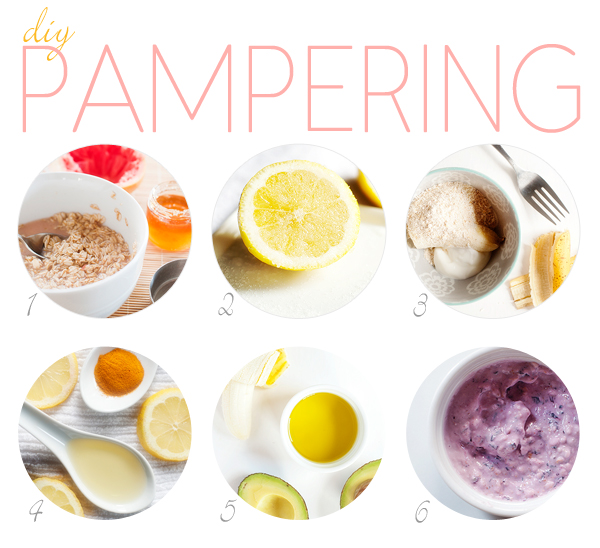 1Grapefruit Mask/2Lemon Facial Scrub/3Banana Oatmeal Mask/4Lemon & Green Tea Green Tea Face Mask/5Avocado Banana Hair Mask/6Blueberry Smoothie Face Mask
Have a favorite diy treatment or pre-made mask you are using? Would love to know all about them! Comment below!
xoxo,