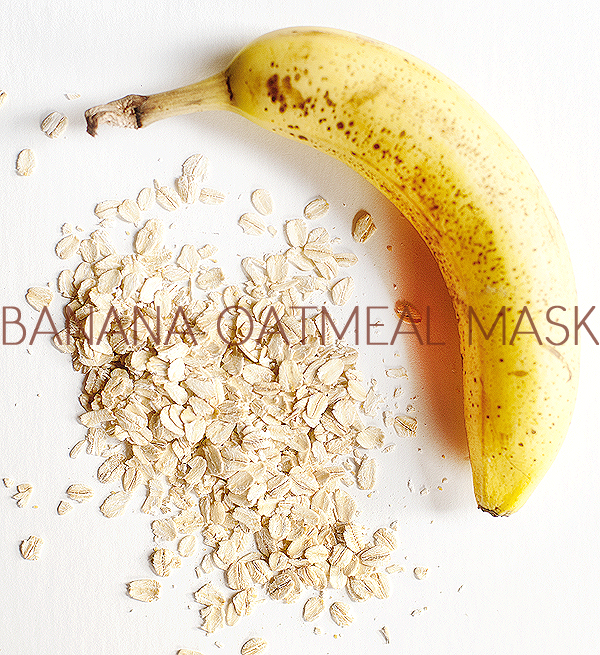 Bananas and oatmeal are staples in our home as I am sure they are in many others. Very few breakfasts go by without a nanner or bowl of oats being involved. What you may not know about these kitchen commoners is that they also make for a fantastic face mask. All it takes is a few whirls in the grinder combined with a little mashing and you have yourself a mini beauty treatment right at home.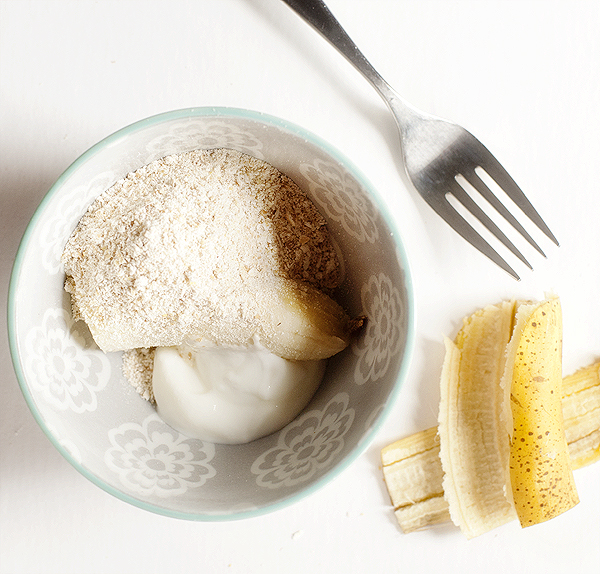 You are gonna need…
1/2 of a banana
1/4 cup oatmeal
1tbsp whole fat yogurt (optional)
1tbsp honey (optional)
coffee grinder
Place peeled banana in a bowl and mash with fork. Place oatmeal in a coffee grinder (the one that you do not use to grind coffee preferably – if you do not have a grinder leave whole). Pulse a few times until ground. Add to banana along with yogurt and honey if using. Mix until well combined. Apply to a clean, dry face quite liberally.* Leave mask on for 20 minutes. Rinse with cold water and moisturize if desired.
*Due to allergies be sure to test a small patch of skin before trying any at home skin treatments.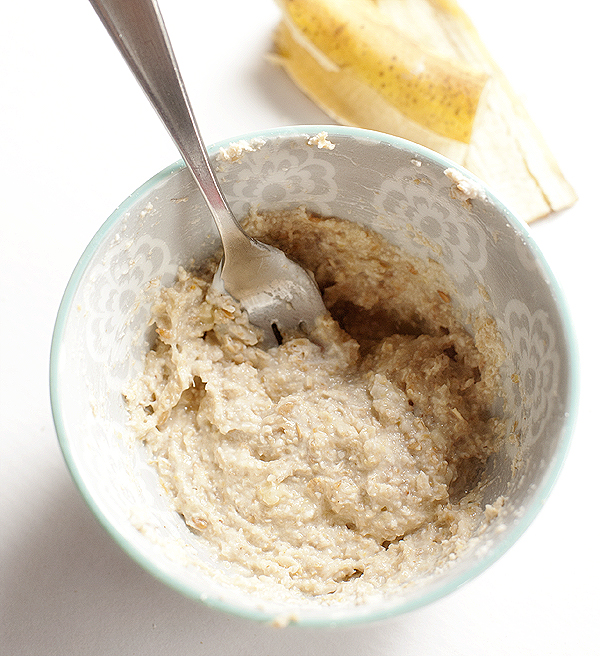 The bananas are a natural astringent while the oatmeal does double duty of astringent and exfoliater. I put my mask in the fridge for 10 minutes before applying. This makes for a refreshing "cooling effect", especially when first applied. I love this mask for it's clearing power and the smoothness it adds to my tired skin after a very long day.
Someone once asked me why I didn't post pics of me in my homemade masks. I'm not sure why…but it did get me thinking that you guys deserve the proof that I have indeed rubbed mashed banana all over my face.
So here is a little proof from me to you: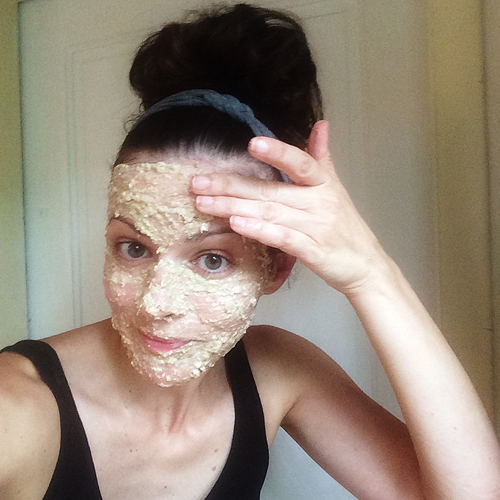 Bing: "So uh, what the heck is on your face and can I eat it?"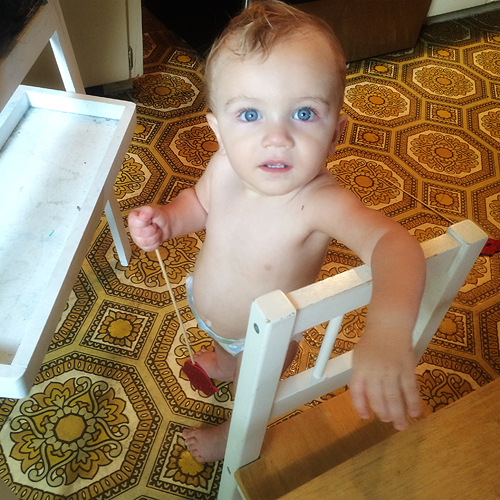 The good news is he actually can eat it. Beauty treatment and a snack all in one. That's getting it done.
xo,