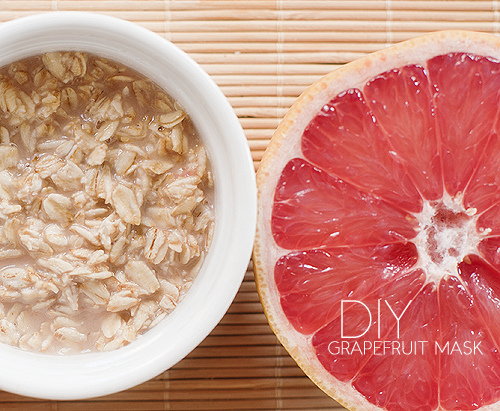 Never has a winter gone by that my fridge was not stocked with ruby red goodness.  I love the sweet yet bitter taste of grapefruit.  Plus once it's cut you can't help but be mesmerized by it's beauty.  Because of this fact it should be of no surprise that it is fantastic for your skin.  Grapefruit contains retinal antioxidants which repair damaged skin and halt the production of fine lines.  Yes, you heard me correctly, grapefruit slows down aging.  (Are you rubbing one all over your face yet?)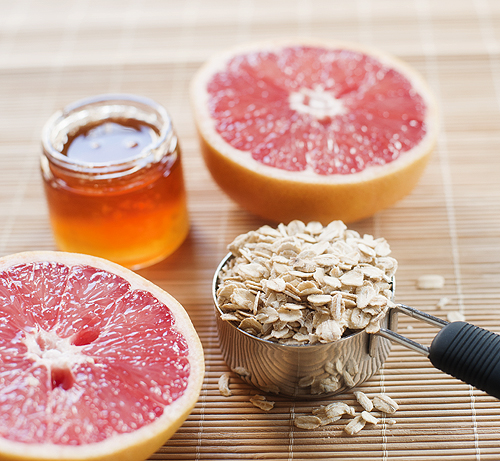 DIY Grapefruit Mask
juice of 1/2 a grapefruit
tbsp of honey (preferably raw and local)
1/2 cup oatmeal (not quick oats)
Mix all ingredients in a bowl.  (If runny, let sit for a few minutes for oats to absorb juice.)  Apply to clean, dry face using clean hands (avoiding the eyes).  Let dry and rinse with warm water.  This makes at least 2 applications.  Store leftover in airtight container in fridge for up to one week.
*Be sure to test skin for any sensitivities towards ingredients.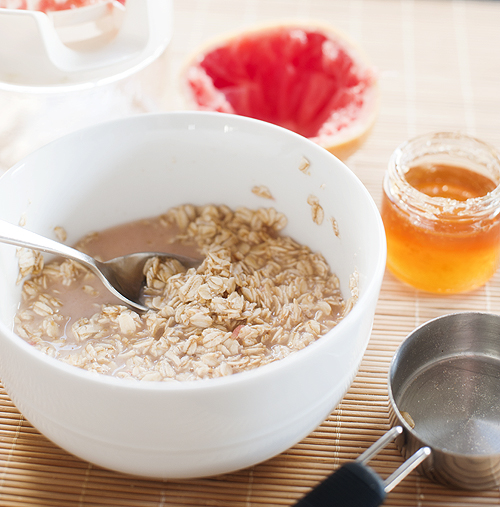 What are you going to do with the other half of that grapefruit?  You could eat it I guess.  Or you could grab the gin and make one of our most popular cocktails.
Cheers to younger looking skin!