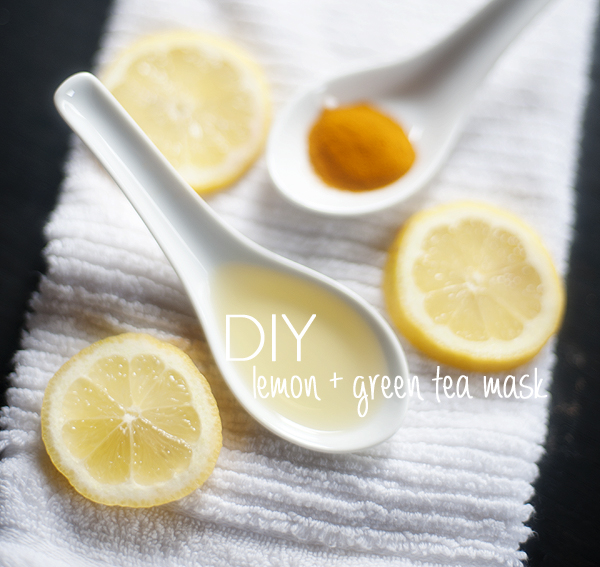 No one likes the feel or look of dull, tired skin.  These last few weeks of sleepless nights certainly have me in that "blah" mood whenever a mirror is near.  When a trip to the spa for a facial is not feasible a girl has got to have a few tricks up her sleeve.  I stumbled across this simple mask from Health Munsta last week and could not be more pleased.  It takes less than a few minutes to put together and leaves my skin feeling rejuvenated.  A quick fix for those blah, blah days.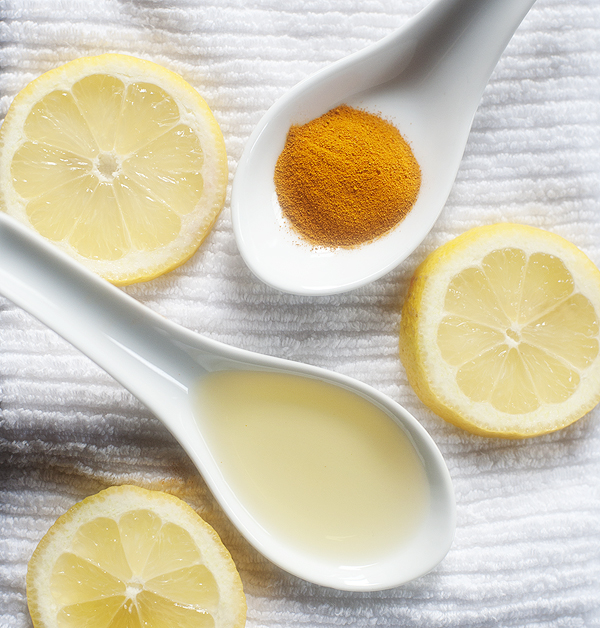 Ingredients
2 tablespoons of brewed green tea (cooled) a powerful antioxidant and natural UV protector.  Filled with multivitamins and minerals for skin nourishment.  Helps fight the signs of aging.
1/2 teaspoon of freshly squeezed lemon juice the vitamin C boosts collagen production while citric acid tightens pores and brightens overall skin.  Full of potassium for hydration.  Also contains lutein which strengthens natural antioxidants, fights premature aging and enhances UV defense.
pinch of turmeric contains natural anti-inflammatory properties for fighting acne, eczema and other skin conditions.  A powerful antioxidant that lightens dark spots, freckles, scars and more.
Directions
Add all ingredients into a small bowl and mix well.  Use a cotton ball to pat the mask onto a clean face (make sure all hair is pulled back, away from face).  Wait 3 minutes for it to dry and repeat.  When all the mask is used up leave on face for 10 minutes.  Rinse with cool water and pat dry.
*if the turmeric stains your face a bit (unlikely due to small amount use) simply apply a sugar scrub to remove.
*If you do not have turmeric on hand go ahead and use the lemon and green tea by themselves.  The two alone are still very beneficial to skin.
*always test an area of skin first to check for sensitivity or allergies to ingredients being used.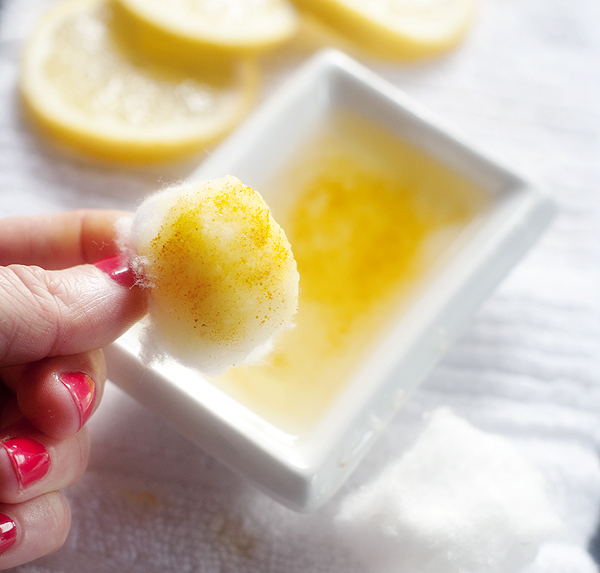 Easy right?  20 minutes is all you need and your face will feel a little brighter and more awake.  Hope you give this a try next time you are feeling a little blah.
xo,