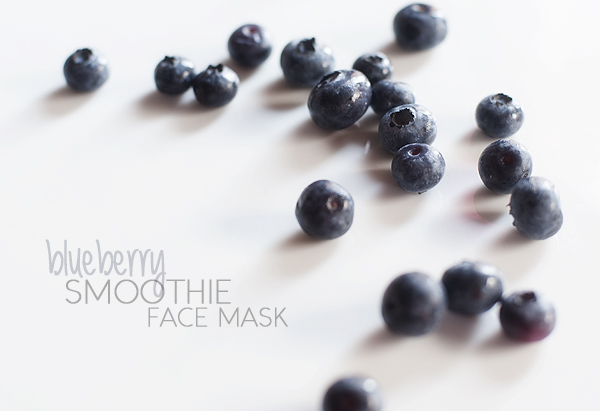 Every July our local grocery store sells 5lbs of blueberries for $10.  We bought 5 (and are thinking about going back for more).  Why so many?  Blueberries rank extremely high on the "super food" list.  Loaded with antioxidants these little gems restore cells and keep skin looking healthy whether eaten or applied topically.  Plus they freeze beautifully and make damn good pie (as you'll find out tomorrow).  Basically you can never have too many blueberries – and this mask is one of the countless reasons why.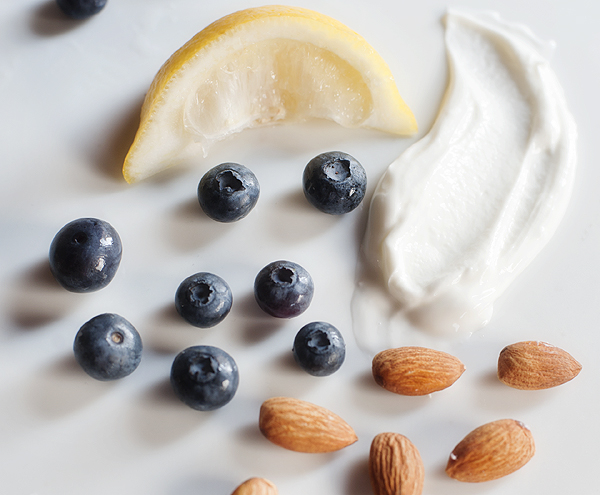 Ingredients:
Small handful unsweetened blueberries, fresh or frozen (thawed)
1 Tablespoon lemon juice, freshly squeezed (about half a lemon)
2 Tablespoons unsweetened plain yogurt
3 Tablespoons raw almonds
Blend all ingredients in blender or small food processor until combined well.  Apply to clean, dry face.  Leave on for 15 to 20 minutes and rinse with warm water.  Store leftover mask in airtight container for up to week in fridge.
recipe from Spark People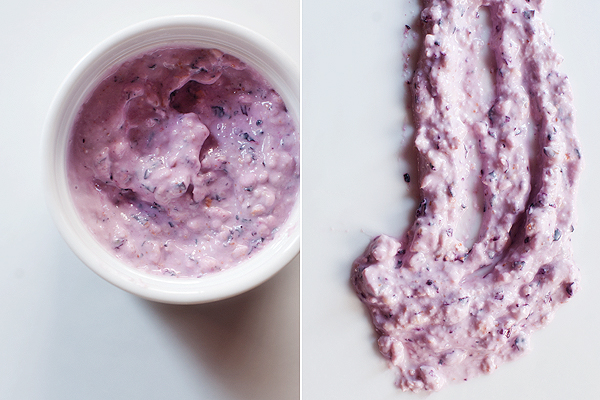 When summer fruit and veggies are on sale it's always smart to stock up.  Eating all that freshness is obviously good for you, but making a mask like this one is just as beneficial.  Go ahead and grab some extra blueberries and do a little summer skin pampering.
xo,