Even though I am not Irish, not even a little bit, I can't help but love St Patrick's Day and all the fun that comes along with it. Of course the way I celebrate this holiday has changed quite dramatically over the years [I no longer smell like Guinness on the 18th] but I still find a way to partake, even if it's only with my coffee.
I've gathered some of the blog's past recipes featuring either Guinness or Irish cream or both! My personal favorite is the traditional Irish coffee, with the stout ice cream being a close second. Hopefully there is something here that suits your fancy and you go Irish this week: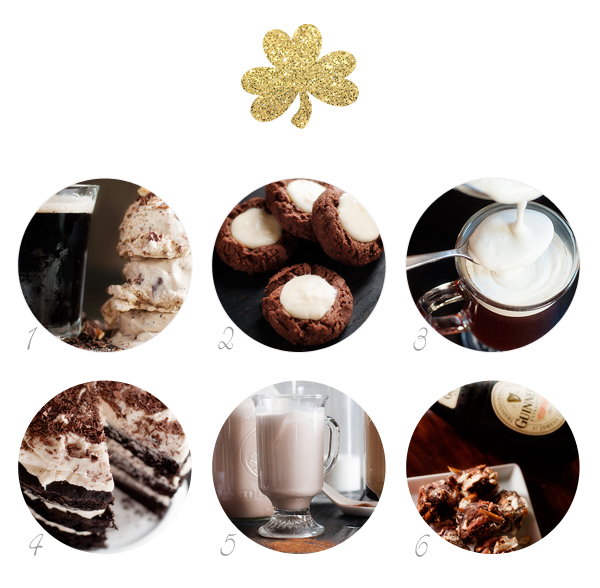 1Coffee Stout Ice Cream with Chocolate Covered Pretzels/2Irish Cream Mocha Thumbprints/3Traditional Irish Coffee/4Guinness Chocolate Cake with Irish Cream Buttercream/5Homemade Irish Cream/6Boozy Guinness Pretzel Truffles
There are an alarming amount of Irish cream recipes on this blog… Some may see that as a bad thing but I am thinking job well done PPJ, job well done.
Have a wonderful St Patrick's Day!