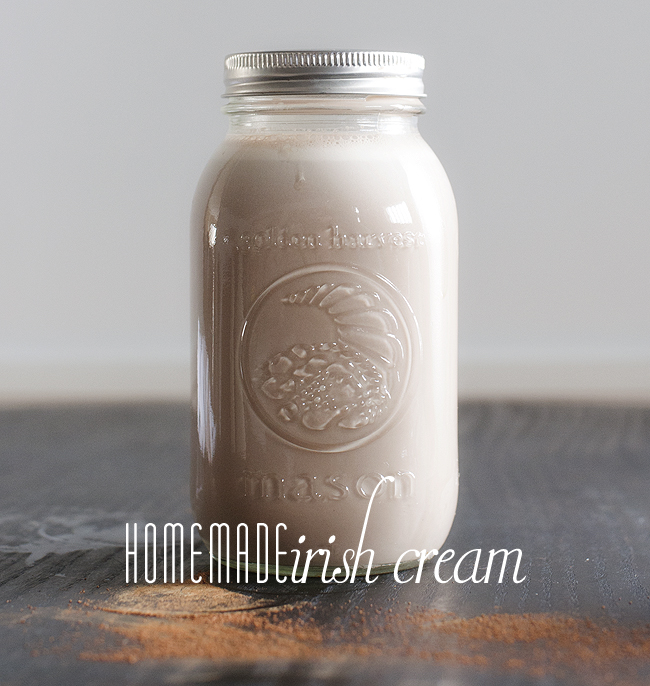 There are certain ways of getting around the guilt that comes along with drinking before noon.  Slipping some Irish cream into your coffee would be one of them.  Of course you could purchase the infamous bottle of smooth and creamy Baileys.  Or, with a handful of ingredients and a blender, you could save a few bucks and make your own.  Either way there will be booze in your morning cup of jo.  You win.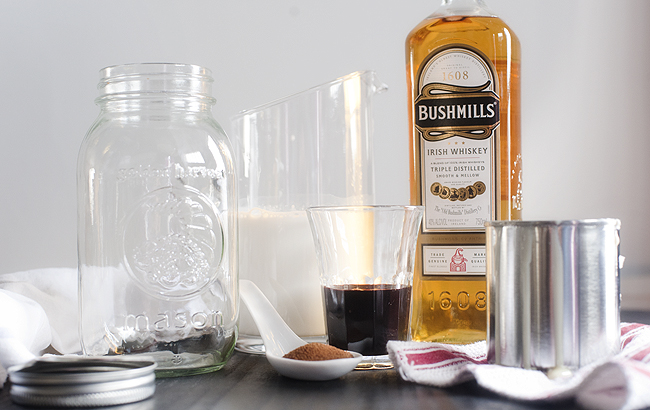 When choosing an Irish whiskey do not be afraid to bargain shop.  Brands like Jameson's, Bushmills and Tullamore Dew are more than capable of becoming delicious Irish cream.  Save your 20+ year old single malt whiskey for when Gerard Butler comes to visit. (Although I am pretty sure he's Scottish – no matter, just get him drunk so he'll dance for you.)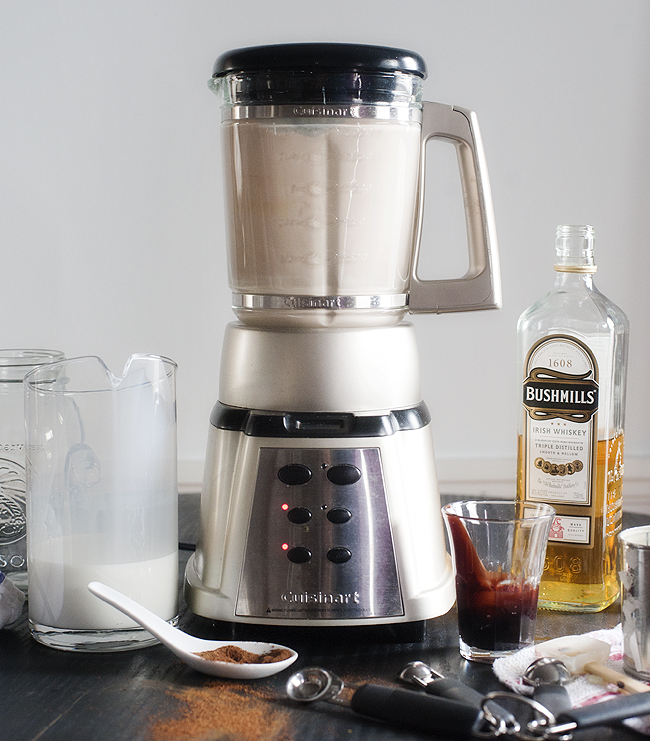 Unlike many other homemade liquors this one literally takes a minute and you're ready for consumption.  A real "impress your guests" recipe.  Or bottle it up and send them home with the goodness.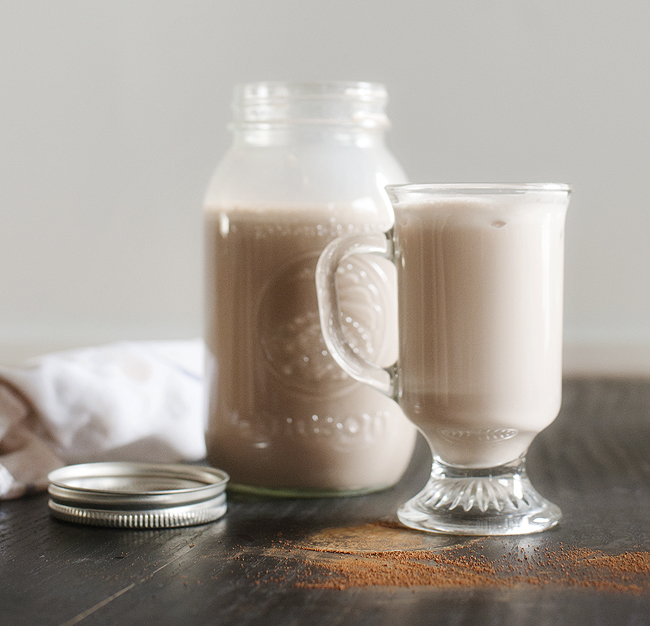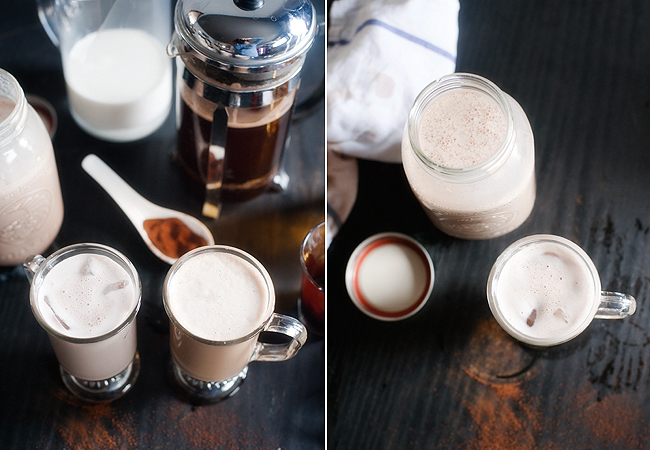 Irish cream is not only reserved for coffee.  Simply serve over ice for a cool, velvet sipping drink.  Or include in a rich chocolatey dessert recipe (yes, Shan already has her eye on this ingredient – stay tuned).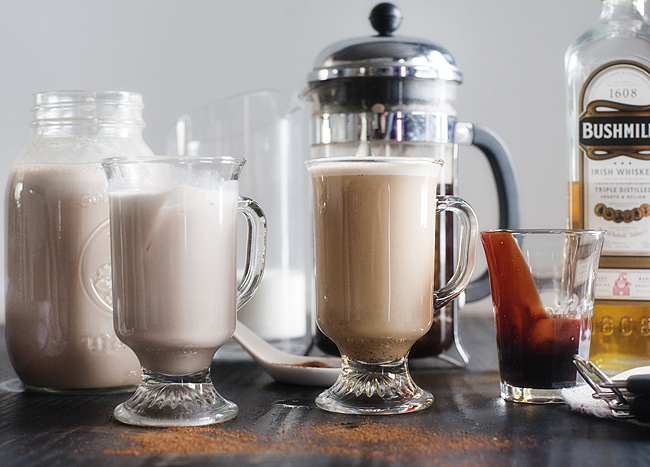 In case you were wondering the answer is YES – it is complete and total torture to make something so delectable that I cannot consume while pregnant.  That said, I do not feel so bad sending Sticky out for late night ice cream when there's a jar of this sitting in the fridge just for him.  Besides, I'll be indulging in a spiked weekend coffee soon enough.  For now I've got baby kicks making my mornings extra special.
Cheers!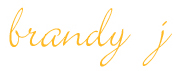 homemade irish cream
Ingredients
1⅔ cups Irish whiskey (Jameson's, Bushmills or something similar)
1 cup half & half or heavy cream
1 (14-ounce) can sweetened condensed milk
2 tablespoons chocolate syrup
2 teaspoons vanilla extract
1 teaspoon instant coffee or espresso
Instructions
Combine all ingredients in blender and blend on high speed for 30 to 60 seconds.
Pour mixture into an airtight container or glass bottle with a tight-fitting lid and store in the refrigerator for up to 2 months. Shake well before using.
Notes
Feel free to adjust ingredients if too strong by adding more half & half or cream. May also add additional flavors such as mint or caramel.
recipe from Brown Eyed Baker