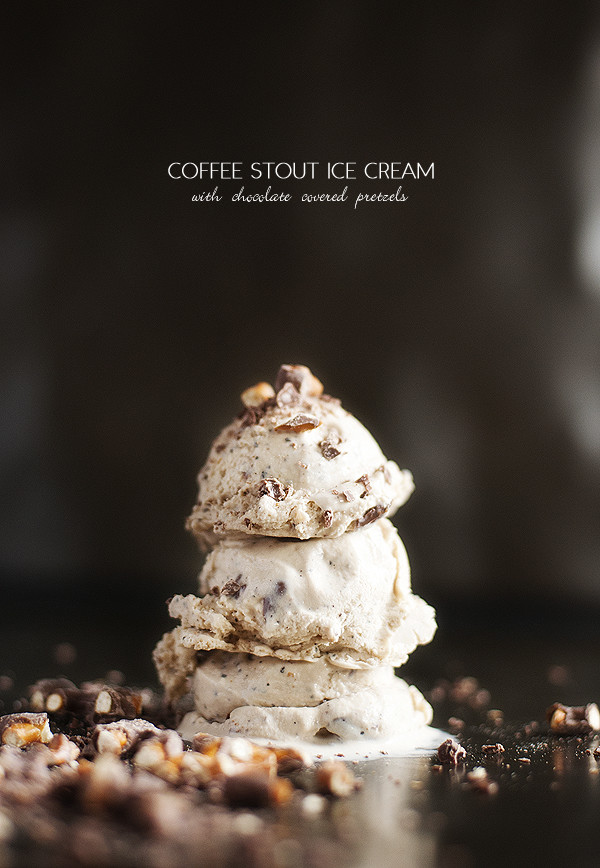 [Jettie] "We are going to make ice cream for the blog???!!!"  [Me] "Yes, but it has beer in it so only adults will be able to eat it."  [Jettie] "Oh man! Why do you always make beer ice cream?" [Me] "I think this is the first time I have made ice cream with beer in it, Sweetie." [Jettie] "Well when I get bigger next week we better make it again so I can have some."
Gotta love her misconception of time. (And don't worry I'll get the poor girl a bowl of nonalcoholic ice cream.) I have to hand it to her though, she happily played my sous chef even after finding out she couldn't try a bite….of course that doesn't count all the chocolate covered pretzels she thought I didn't see her sneak. The melted chocolate crumbies in her teeth sort of gave her away.
Who doesn't mind that there is beer in the ice cream would be Sticky. In fact the combo of beer, coffee and chocolate essentially make up his top five food list. Throw some bacon on top and we would have ourselves a grand slam. (But then I couldn't eat it so no to the pig. Not to mention I am already messing with a Jeni's ice cream recipe by adding the pretzels – bacon would have felt far too scandalous.)
Of course Sticky wasn't missing a thing as he consumed his bowl of homemade frozen goodness tonight.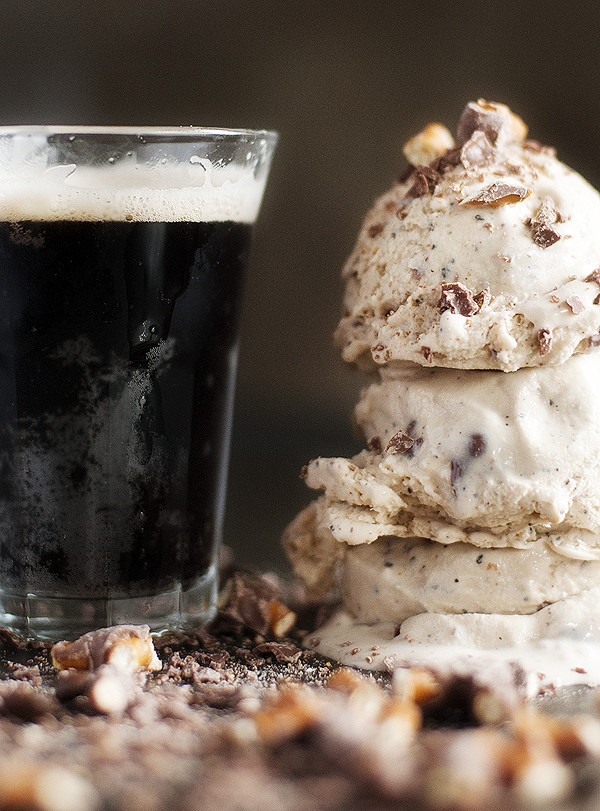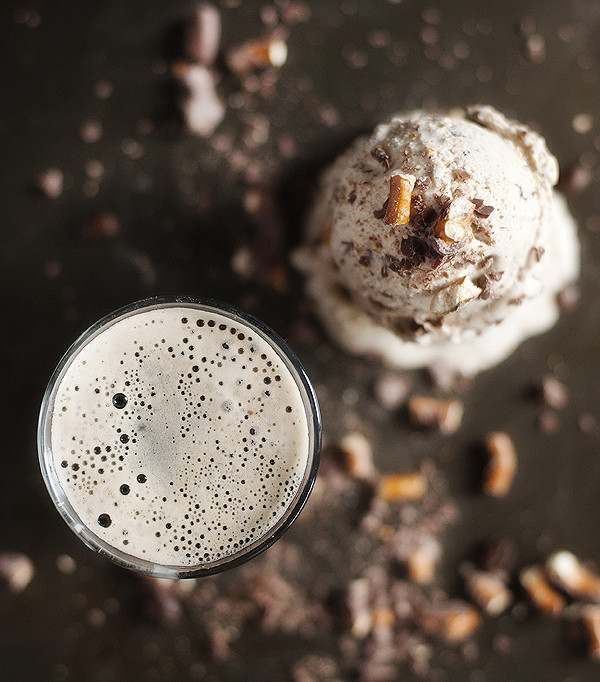 This ice cream is everything you want a perfect bite of ice cream to be and then some. It's luscious..and smooth…and oh so creamy. First you smell the coffee and think "this is going to be good!" And you have never been more right. Then you take a taste…there's that coffee again – bold, rich, slightly bitter….delicious. But wait, there is something else…what is that? It's beer. Very dark, malty man beer. All the sudden you are tasting chocolate in the form of dark coffee and beer. How on earth can this get any better?
Chocolate. Covered. Pretzel.
And all is right in the world.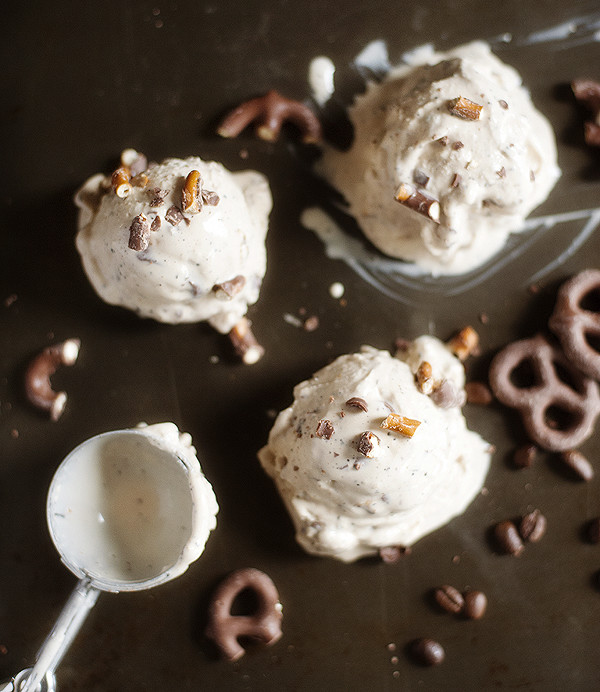 I am going to go ahead and say that barring a lactose intolerant issue most dads would do a dance over this ice cream. Jeni herself claims it's the perfect mate to barbecue and whiskey. From my own experience I can attest that all coffee drinking, chocolate consuming, beer guzzling humans of both genders would thoroughly enjoy this frozen dream. But I can't deny the manliness of it…which just so happens to make it the dessert to whip up for dad this Father's Day!
Enjoy!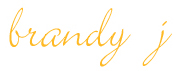 coffee stout ice cream with chocolate covered pretzels
Ingredients
2cups whole milk
1½tbsp cornstarch
3oz cream cheese, very softened (zapping in the microwave for 8 to 10 seconds works great)
⅛tsp fine sea salt
1¼cups heavy cream
⅔cups sugar
2tbsp light corn syrup (I did not have this so I substituted raw honey)
2tbsp of a dark roast coffee bean coarsely ground
½cup dark stout beer (I used Guinness)
1cup chopped small chocolate covered pretzels
Instructions
First mix the cornstarch with 2tbsp of the milk in a small bowl (making a slurry as Jeni says). In a large bowl whisk the cream cheese and salt until well combined. Set both aside.
Fill a separate large bowl with ice and water (making an ice bath). Combine remaining milk, cream, sugar and corn syrup in a medium saucepan over medium hight heat. Bring to a rolling boil and allow to boil for 4 minutes. Remove from heat and add coffee grounds. Allow to steep for at least 5 minutes.
Strain the milk mixture though a sieve lined with cheese cloth. Be sure to squeeze excess milk out of cheesecloth (don't want to waste any of the yumminess). Discard the grounds.
Return milk mixture to saucepan and gradually whisk in cornstarch slurry. Bring back to a boil, stirring with a rubber spatula. Allow the mixture to thicken and boil for about a minute. Remove from heat.
Gradually whisk the milk mixture into the cream cheese (waiting for it in a large bowl). Add stout and combine well.
Carefully pour mixture into a gallon freezer bag. Secure bag and set in ice bath for 30 minutes, adding ice as necessary.
Snip a corner of your bag and pour mixture into a frozen ice cream canister. Spin in your ice cream maker until thick and creamy. Add chopped pretzels right at the end - allow to spin just under a minute until well combined.
Pack ice cream into a container and press parchment paper directly onto top surface. Freeze for at least 4 hours before devouring. It's worth the wait!