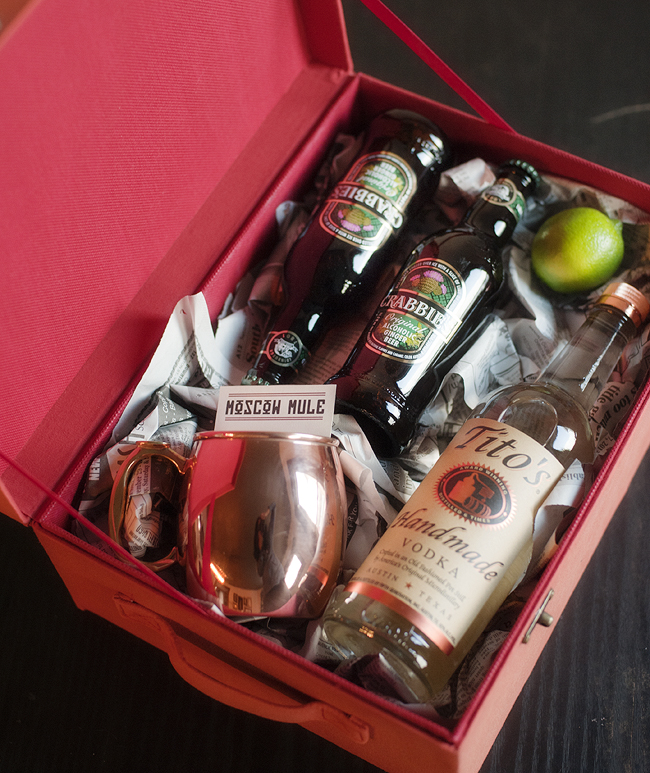 You know those people who always give such fabulous gifts?  Packaged perfectly and filled with things you didn't know you wanted yet love.  My mom is that person.  Year after year she manages to put together the most thoughtful gift sets that are impossible not to feel special receiving.  A particular favorite would be her cocktail kits.  A fun container filled with everything you need to make one heck of a drink.  This year I decided to have a go at it.  Say hello to the "Moscow Mule kit".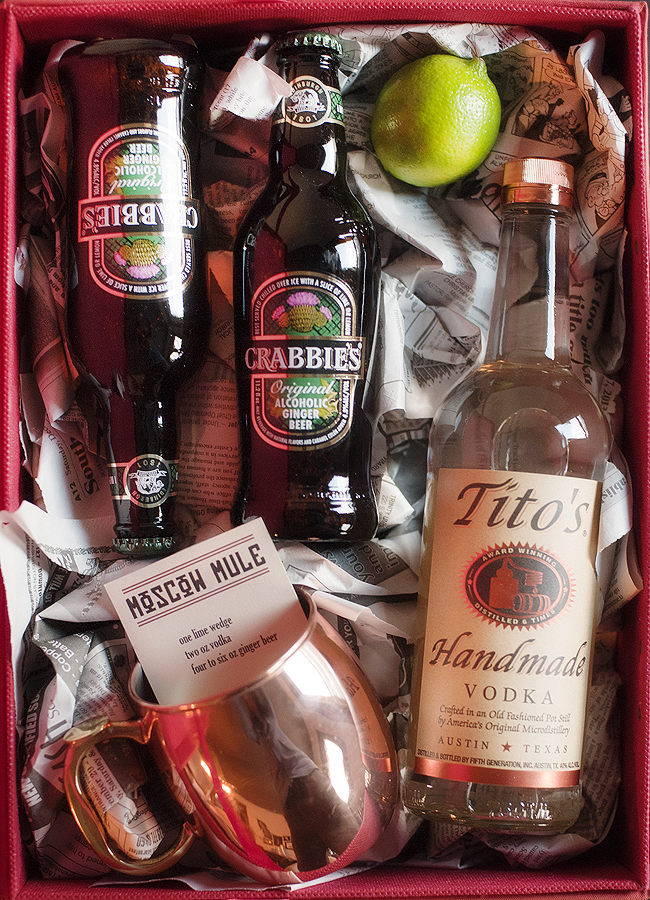 Items you will need:
ginger beer
vodka
lime
container large enough to hold all items (TJ Maxx and Home Goods are good stores to check out for boxes)
newspaper
Fill the bottom of container with newspaper and place items on top in a visually pleasing fashion.  The recipe for a Moscow Mule could not be simpler (squeeze lime, pour vodka over ice and top with ginger beer).  And because this is the gift giving season here is a free printable of the recipe just for you!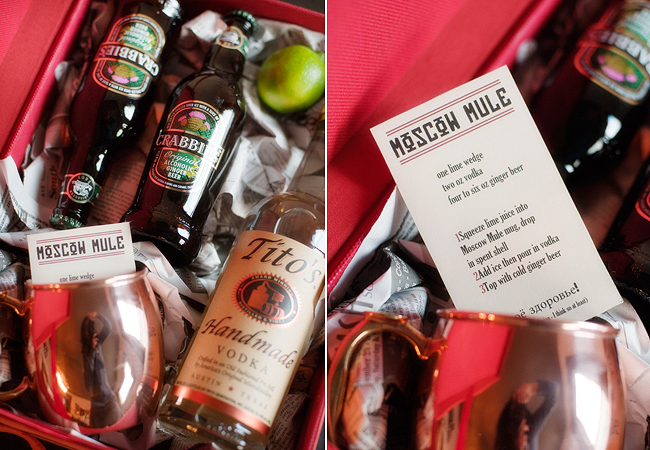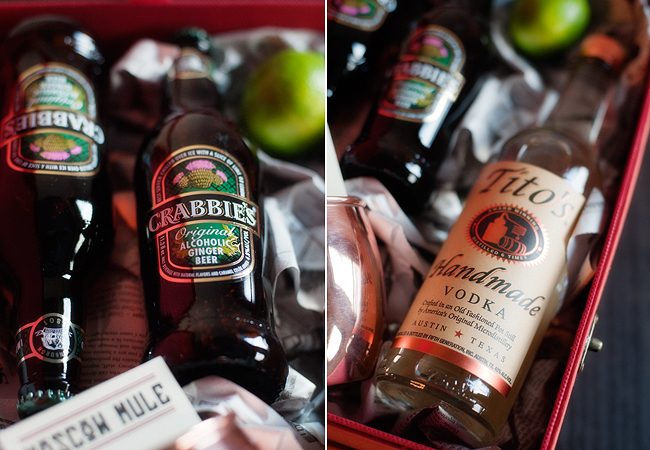 Guys are often hard to buy for – this would please any man who loves beer or spirits.  Would also make the perfect host gift.  If the Moscow Mule is not your thing chose another concoction (vodka, olives and a martini comes to mind).  Most importantly these drink sets are easy and gorgeous and something many would absolutely adore.  There is still plenty of time to put a kit or two together for the cocktail lovers on your list!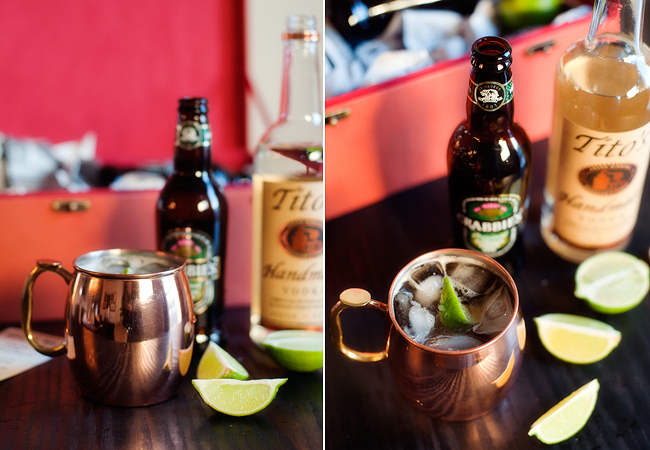 Cheers!