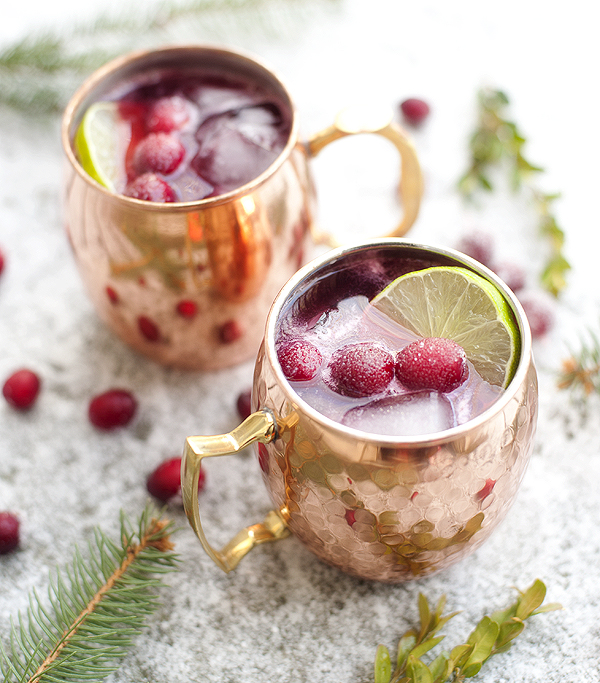 Oh by gosh by golly…it's time for Moscow Mules and holly!
If there was ever a drink to knock eggnog out of its #1 holiday cocktail spot it would be this one. It tastes like Christmas. It looks like Christmas. Throw "It's a Wonderful Life" in the DVD player people because we've got ourselves something to cheers to George Bailey with! (And if you're a lightweight like me you'll be bawling when ol' Clarence gets his wings.)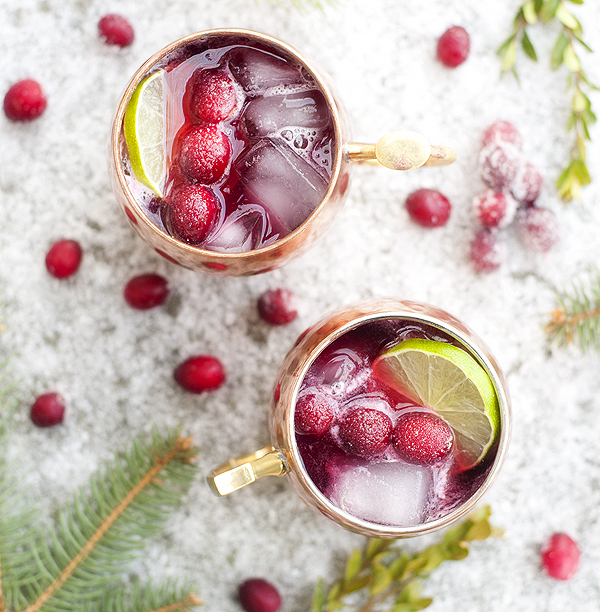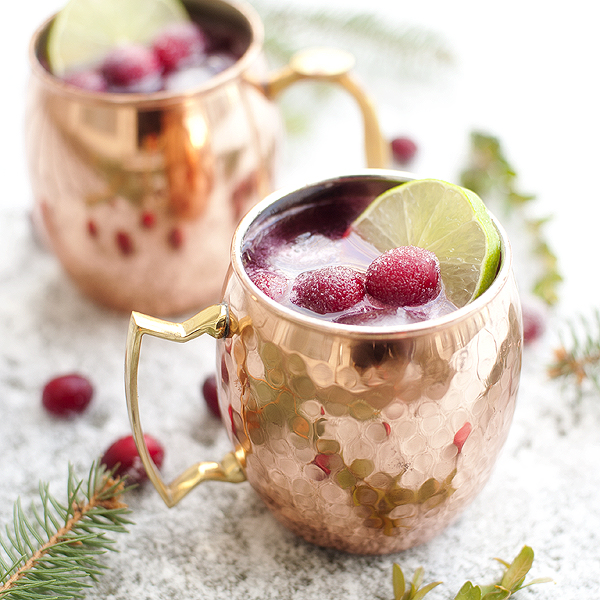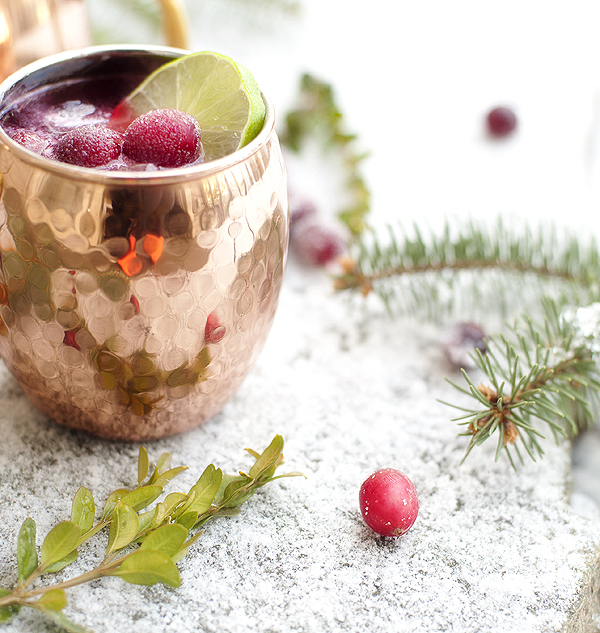 Obviously I love mules, I believe this is my fourth version since posting my first mule 2 years ago (a holiday gift kit which has become one of the site's most popular posts). I really hate the thought of playing favorites but this mule is superb.
Cranberry, vodka and lime…we all know those play nicely together. Adding the ginger to the mix and all of the sudden things get special, almost magical…just like Christmas.
(Yes, I'm describing this drink like a Disney princess would and yes, I stand behind my description.)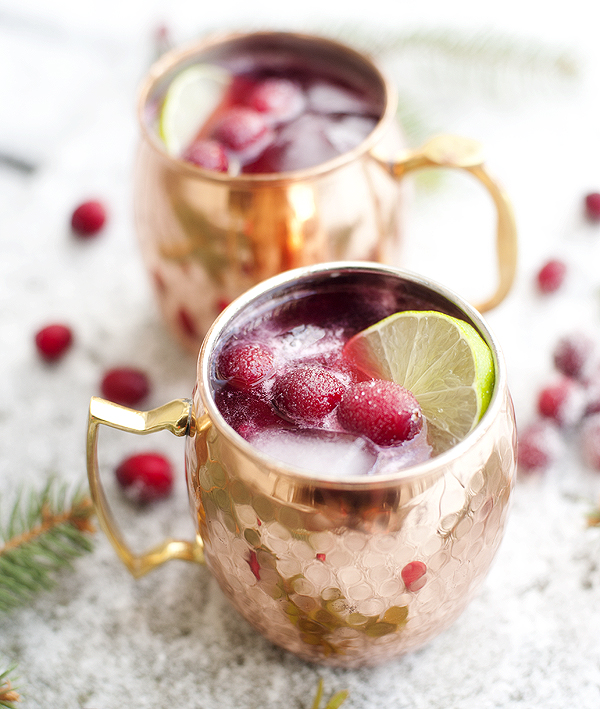 You may notice I have you making far more cranberry simple syrup than you will need in the below recipe. There's a reason behind my syrup making madness…it's called sangria. Stay tuned!
Cheers!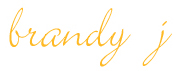 cranberry moscow mule
Ingredients
3oz cranberry simple syrup (place 4 cups water, 4 cups fresh or frozen cranberries and 1½cups sugar in a large pot. Bring to a boil and simmer for 5 to 10 minutes - all berries should be burst. Strain through a sieve and allow to cool to room temp before using. Store in airtight container in fridge for up to 2 weeks.)
1½oz vodka
Juice of half a lime
Ginger beer
Sugared cranberries for garnish (optional)
Instructions
Fill glass (preferably copper mug) with ice. Add cranberry simple syrup, vodka and juice of half a lime. Top with ginger beer. Garnish with sugared cranberries and lime if desired. Enjoy!