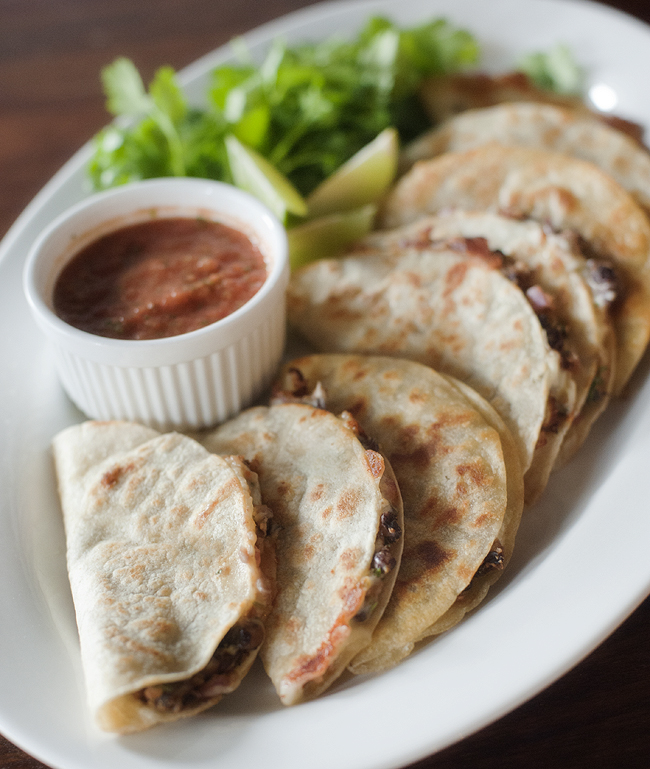 I have a friend who finds Mexican fare to be far too simple.  He proclaims "it is merely beans and cheese with random other ingredients held together in a flour or corn vessel."  While I adore my friend I do not think he could be more wrong.  The beauty of this cuisine is that you indeed can use the same ingredients over and over but it's how you prepare them that makes them special.  My family, like so many others, is obsessed with Mexican food – having a fiesta weekly at the very least.  I am happy to say these crunchy little gems have been added to the list of possible main courses.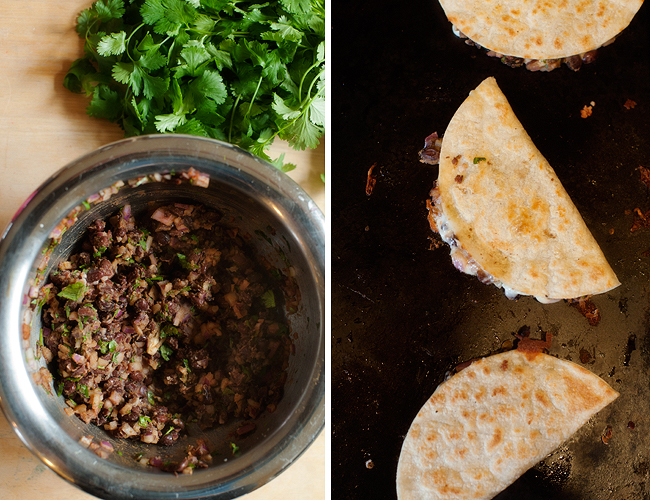 Crunchy Black Bean Tacos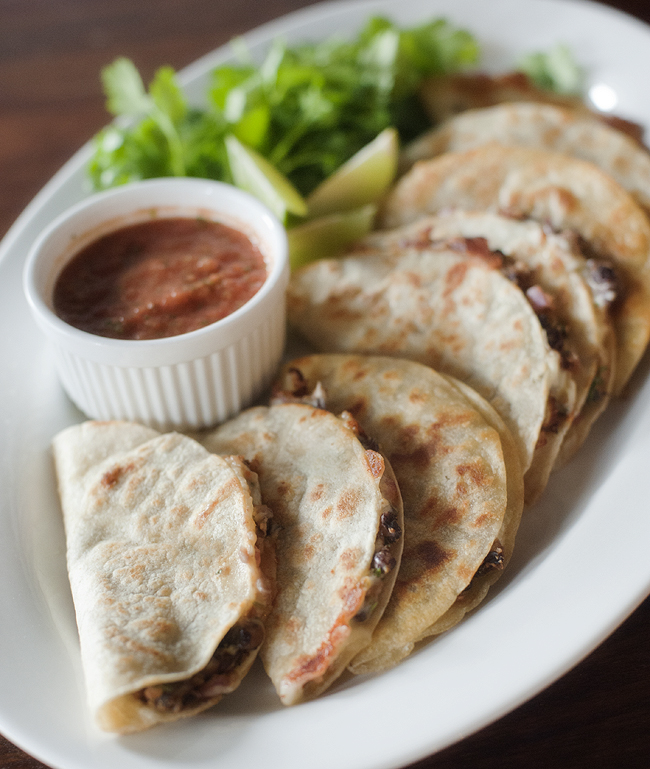 Ingredients
2 cans of black beans, drained and rinsed
¼ cup red onion, minced
1 garlic clove minced
1 jalapeno seeded and minced (keep the seeds if you like it hot)
1 tsp cumin
1 tsp paprika
juice of ½ lime
2 Tbsp cilantro, chopped
4-6 ounces pepper jack cheese, grated
3 Tbsp olive oil
Pinch of salt and pepper
8 corn tortillas
salsa, guacamole, sour cream and/or lime wedges for serving
Instructions
In a medium bowl, add beans with red onion, garlic, jalapeno, cilantro, spices and lime. Add a pinch of salt & pepper and lightly mash all of the ingredients together with a fork. Taste and adjust seasonings if need be.
In a large, non-stick skillet, cast iron skillet or stove top griddle, add oil and heat over medium-high heat.
Add one corn tortilla at a time and let each get hot in the oil for a few seconds. Then add about ¼ cup of the bean filling to one half of the tortilla. Top with a sprinkle of grated cheese.
Using a spatula, carefully fold the tortilla over so it forms a shell. Press down lightly on the tortilla so it holds its shape. It's alright if a little filling spills out – it will form a crispy and delicious treat on the edge.
Cook each taco for about 3 minutes* per side until they are nicely browned and crispy (be sure to go towards the fold when flipping with a spatula to the other side). You will be able to do more at a time on a griddle which is what we use.
Serve tacos with toppings like salsa, guacamole, sour cream and/or lime wedges.
Notes

*Corn tortillas are resilient to heat. Don't worry about burning them. They are very flexible. Just be sure to cook them on each side long enough to get them really crispy.

Nutrition Information

Serving size: 4
recipe inspired by Endless Simmer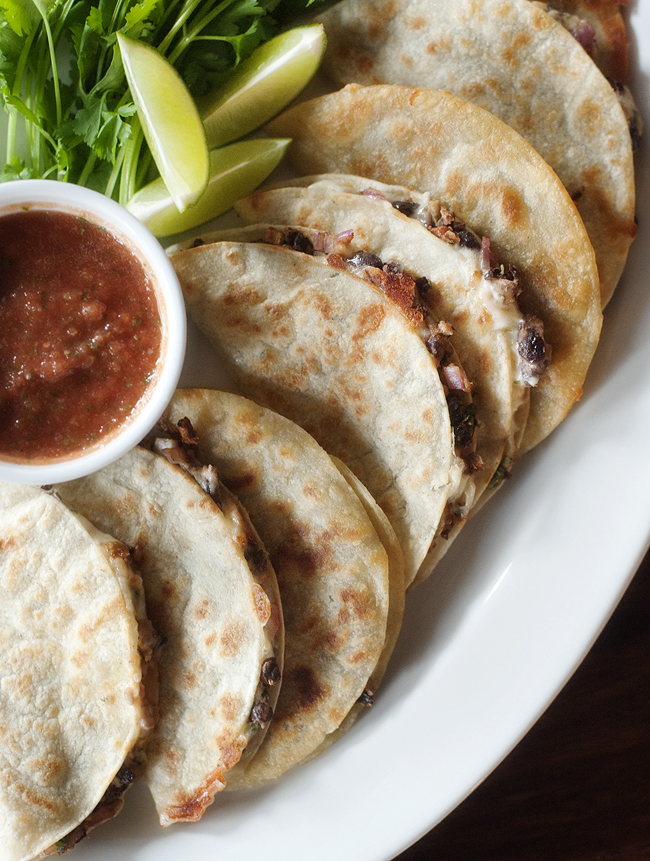 Last night was the second time in less than a week we have devoured these tacos (not ashamed).  And a little tip from me to you – make EXTRA because heating one up beside your egg in the morning is nothing short of pure breakfast taste explosion heaven.  Topped off with some salsa and you have a pretty amazing version of huevos rancheros.  So there you have it – dinner, cocktails, dessert and breakfast.  De nada.