I have only experienced a tequila shot a few times in my life.  The first time, in a gross frat house- the second at a Mexican restaurant on my birthday, with a ridiculous sombrero on my head and people around me singing.  Clearly peer pressure was involved on both occasions,  and neither were anywhere near enjoyable.  I only like tequila in two forms: a tasty margarita or these tasty little cookies.   Cinco De Mayo is the perfect excuse to dust off the tequila, zest a few limes and make some liquored up cookies!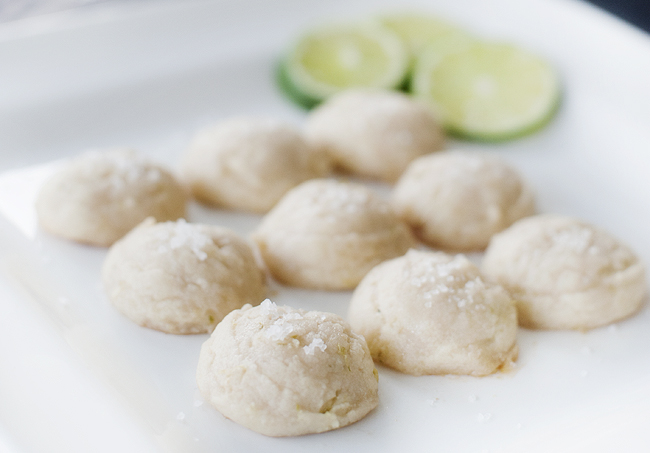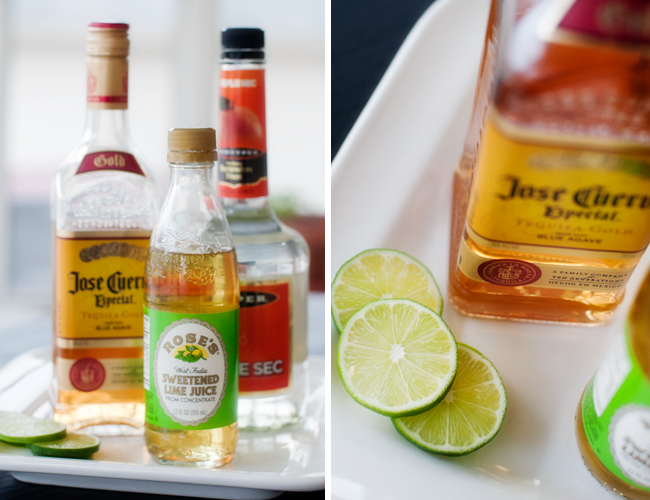 Tequila Lime Cookies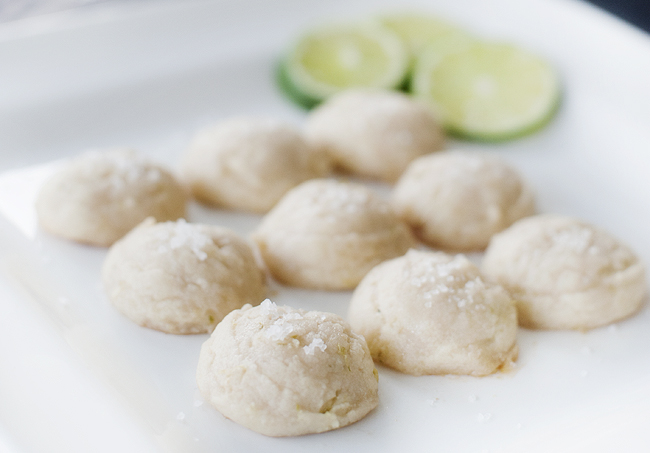 Ingredients
half stick unsalted butter, room temperature
¼ cup vegetable shortening (Crisco baking sticks work great!)
¼ cup powdered sugar
¼ cup granulated sugar
1 tablespoon Tequila
1 tablespoon Roses lime juice
½ teaspoon Triple Sec
1 packed and heaping tablespoon fresh lime zest
1 cup plus 2 tablespoons all-purpose flour
coarse salt for sprinkling
Tequila-Lime Glaze:
¼ cup powdered sugar
1 tablespoon Roses lime juice
1 tablespoon Tequila
Instructions
Preheat oven to 375F. Lightly butter a baking sheet or prepare with parchment paper.
Add butter and shortening into a mixing bowl and beat until smooth. Beat in sugar. Add Tequila, lime juice, Triple Sec, and lime zest, and beat until combined. Add flour and mix well.
Form balls from ½ teaspoon of dough and place on 2 inches apart on prepared baking sheet.
Bake for 8 minutes.
Meanwhile, make Tequila-Lime Glaze: Combine all ingredients in a small bowl and stir until sugar dissolves.
Remove cookies from oven and immediately glaze. Cool thoroughly, sprinkle with salt and serve at room temperature.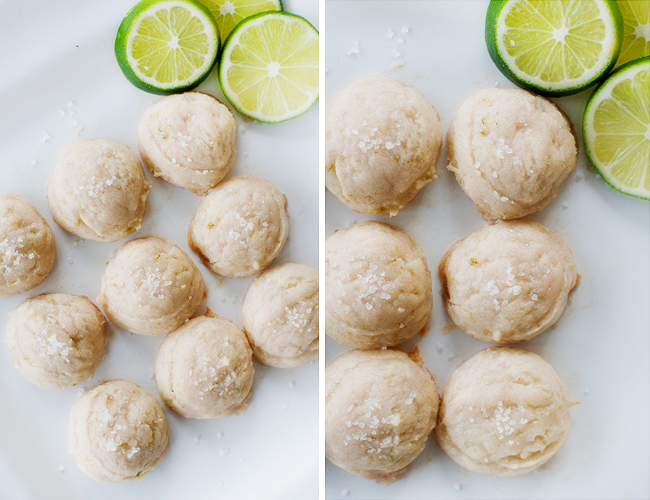 Itty bitty melt-in-your-mouth treasures to finish off your Mexican feast!!
Ole!