When it comes to party food I follow the rule of thirds. As in 1/3 store-bought, 1/3 assemble only and 1/3 homemade. For Bingham's party I decided to go homemade with the pretzels.
And I am sort of hating myself right now…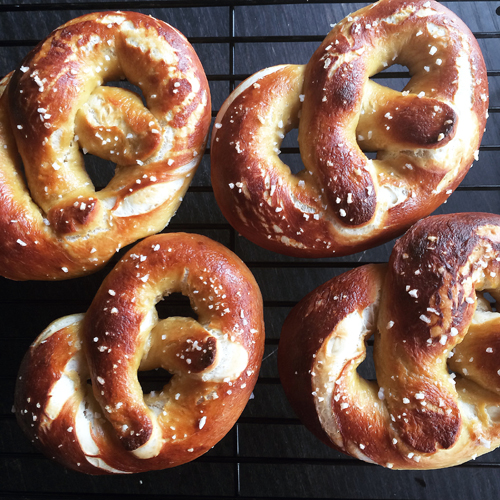 Are they pretty? Yes. Are the hard to make? No. Is it fun to make batch after batch after batch after batch?  Ugh.
This is why I do not bake for a living. An hour in and I am covered in flour, too hot from the oven being on and so over the smell of pretzel. (And I LOVE pretzels!) Let's not even talk about the ginormous mess in my kitchen. It's not pretty in here guys, not at all.
Good news is I am close to completing my pretzel quota. Bad news is I have 2 other items on my homemade list. 1/2 store-bought is starting to sound really good right about now…
---
After we celebrate Bingham my mind will be thinking about the upcoming holiday weekend and what will be on our must make list (not pretzels). The 4th screams for bold, bright flavors that won't weigh you down. I have rounded up some recipes to consider, including a few PPJ favorites of course: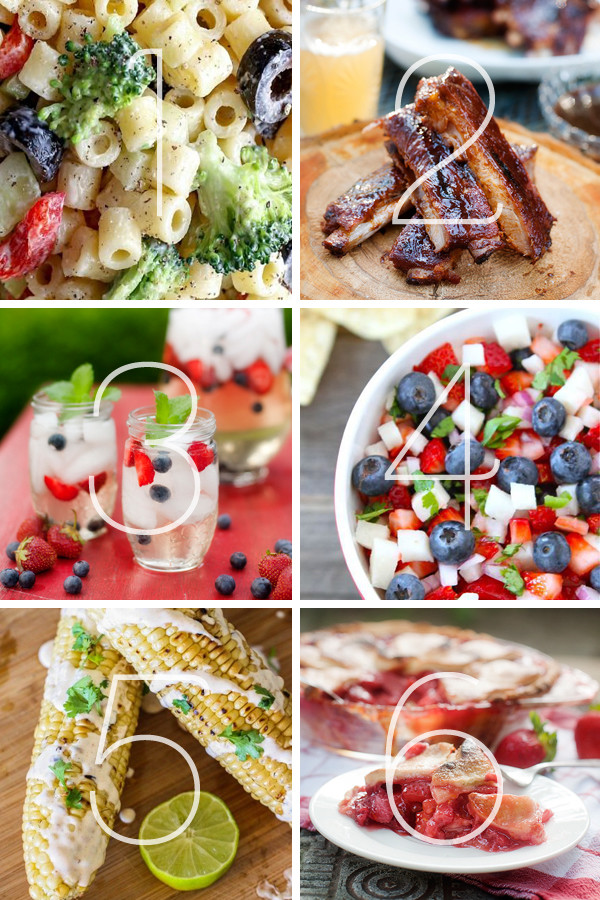 1Creamy Summer Pasta Salad from Barefoot in the Kitchen/2Bourbon Barbecue Ribs from PPJ/3Red, White and Blue Sangria from PPJ/4Blueberry, Strawberry & Jicama Salsa from Two Peas & Their Pod/5Grilled Corn with Poblano Lime Crema from eat, live, run/6Strawberry Citrus Pie from PPJ
What will you be making this 4th?