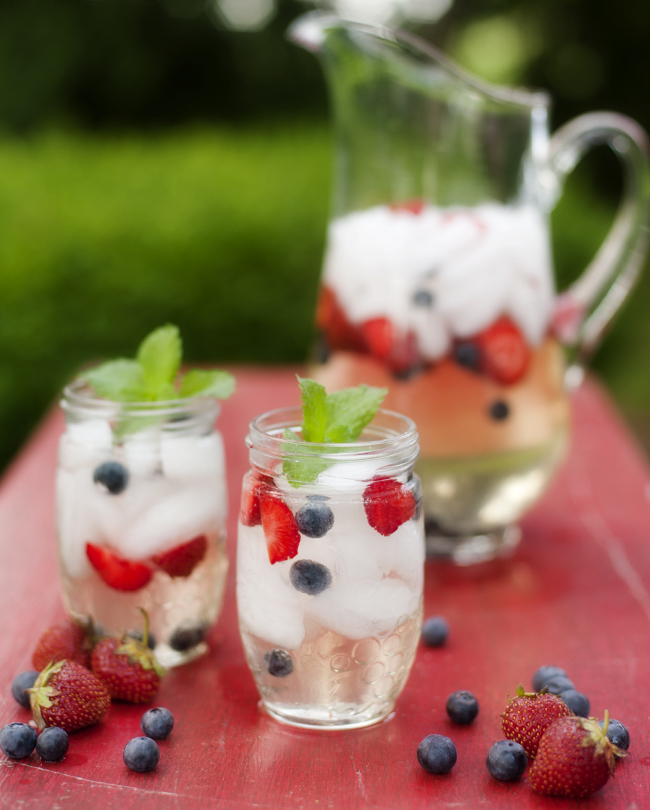 Whenever I hear someone say "we're having wine spritzers" my wine snob siren goes off.  Seems like a good way to ruin a perfectly fine bottle of wine by sweetening it.  But then I got to thinking about all the times I have enjoyed sangria, limoncello, mimosas or bellinis – all wine that is made a tad sweeter with fruit or sugar.  And what if all one has is a crappy bottle of white wine to drink?  Makes sense to mix it into a refreshing bubbly drink.  I am hear to admit I was wrong about the spritzer.  Apologies to all the spritzer fans out there.  Next time I will happily clink a glass with you as opposed to crinkling my nose.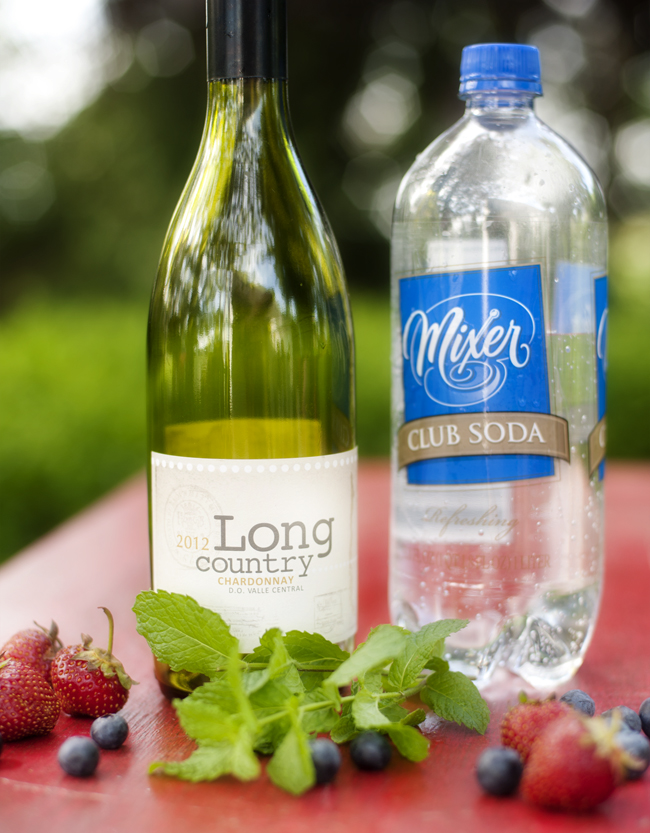 Red, White and Blue Wine Spritzer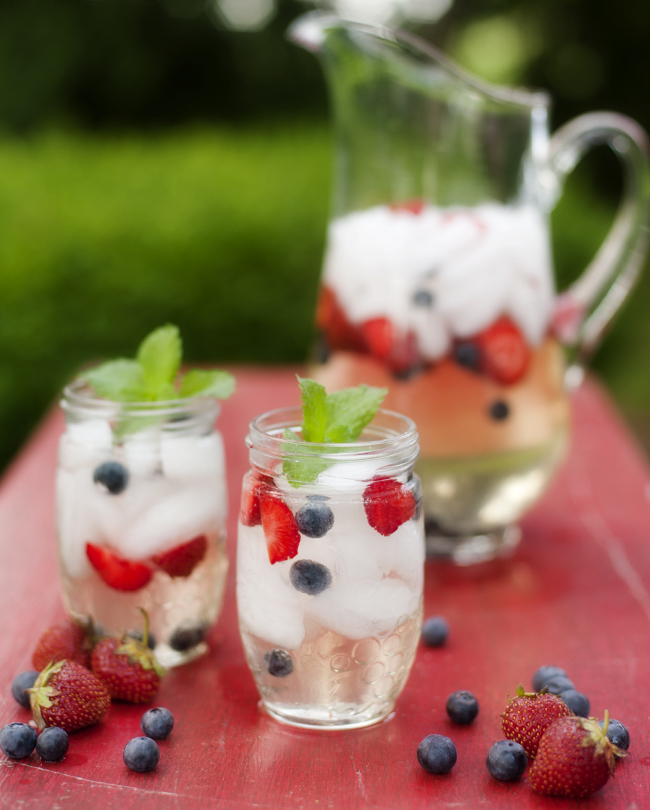 Ingredients
1 cup simple syrup (1 part sugar plus 1 part water, boiled until dissolved and cooled)
½ cup fresh strawberries (sliced in half)
½ cup fresh blueberries
1 bottle dry white wine
club soda or tonic water
ice
few sprigs of fresh mint for garnish
Instructions
Fill Pitcher with ice and top with berries (save some to place in glasses).
Pour in simple syrup and then wine until pitcher is ¾ full.
Top off with club soda or tonic water, stir and serve in ice filled glasses. Garnish with mint sprig.
Nutrition Information

Serving size: 4
recipe adapted from City Farmhouse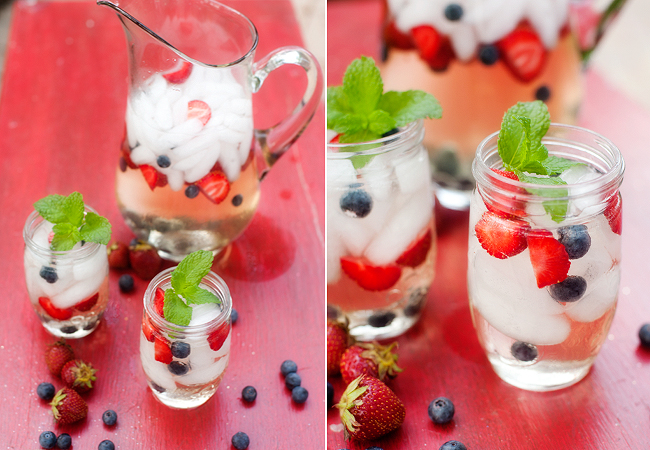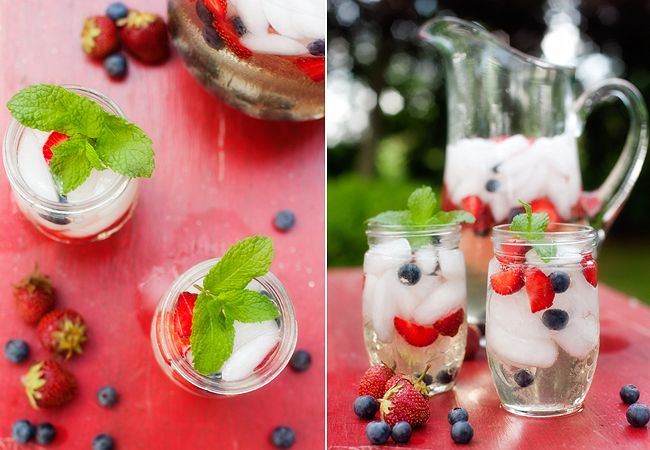 This is a light and refreshing "be careful because it's easy to suck down quickly" concoction.  There is also not much fuss in making it which the hostess in me really appreciates.  Of course you can enjoy this anytime of the year but next week in particular it will be ideal for the occasion.  Cheers to fireworks, independence and the acceptance of the wine spritzer.