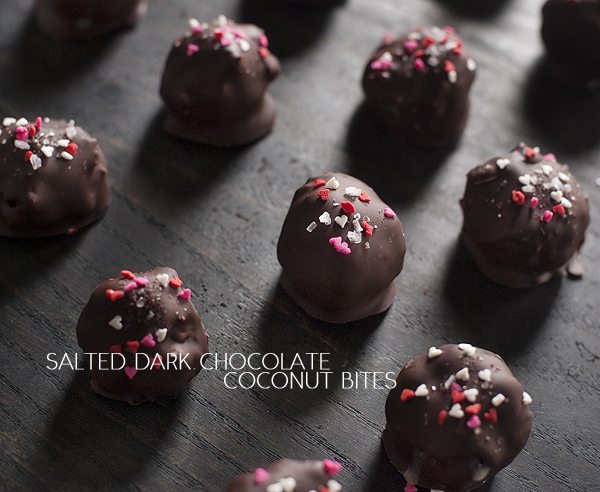 It's crazy to think about how many posts we have published here on Pretty Plain Janes, and where we are now compared to where were when we started.  I remember when I sat down to write my very first post I stared blankly at the space on the page thinking "what the heck am I suppose to say about these Valentine's Day fortune cookies?!".  What if I sound stupid?  What if I don't have anything interesting to say?  What if no one takes the time to read this?!
In two years we have really come so far.  Reading those very first posts feels odd- like I am reading someone else's writing.  Finding my "groove" was something that took time, and then I realized that to be a good writer, a good blogger, you have to constantly be re-finding your groove.  My goal is to always be genuine, to always be transparent, and to  always fill these pages with the words that are on my heart. Last year was filled with plans, hopes and prayers.. words that effortlessly fell from my fingertips and onto the screen.  And now this year… this year feels messy.  Grief is full of highs and lows, and moments that I can't find words for.  Grief is messy.
I didn't do New Year's resolutions this year because they didn't feel right for me.  I laugh looking at last years list because little did I know my year would not at all be about my plans.  So this year I decided I would pledge one thing, and one thing only.  I would try my very hardest to write out my mess, because as unpretty as it can be, it is real for me right now.  It is the transparent truth, another leg of our journey.. and I hope you're still along for the ride.
Maybe sometimes, the mess makes sense.
---
Like my very first post, Valentine's Day is upon us again, and we are dipping things in chocolate again (because what else do you do on Valentine's day?!) These yummy treats are ridiculously easy to make, no baking required- and package up so perfect for your Valentine.  (Assuming that your Valentine likes coconut.  If they do not- your options are 1. Find a new Valentine, or 2. See here, here or here for more tasty ideas!)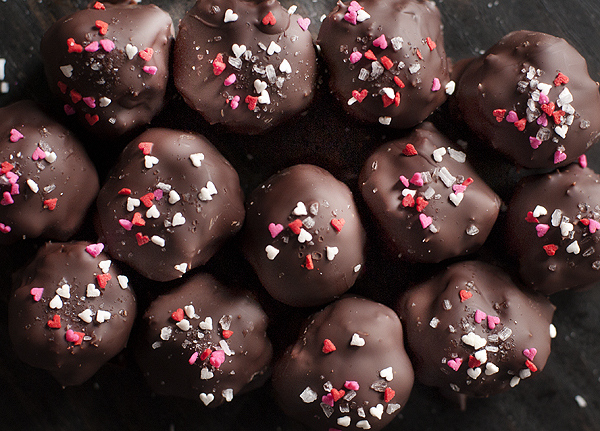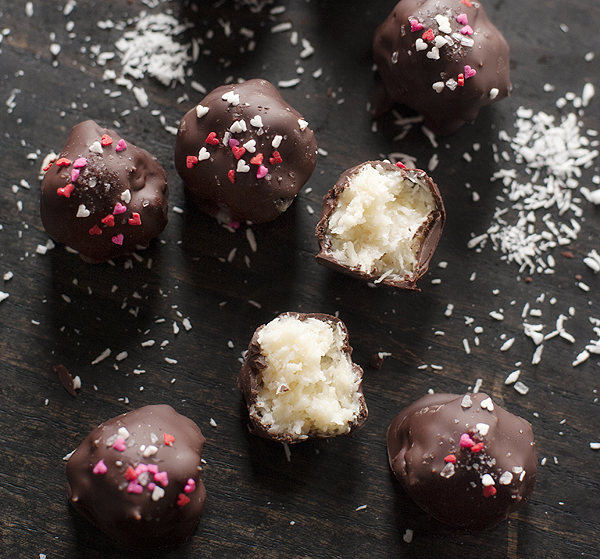 Creating perfectly symmetrical balls is not my strong suit- but hey.  It doesn't really matter.  They still taste yummy!  This recipe came from Port and Finn, which I followed exactly except for adding some sprinkles!

salted dark chocolate coconut balls
Author:
Chelsea of Port & Finn
Ingredients
4 cups shredded coconut
1 can sweetened, condensed milk
12 oz dark chocolate, chopped
sprinkles and sea salt for topping
Instructions
Combine shredded coconut and condensed milk in a bowl, until mixture is completely incorporated. On a baking sheet lined with wax paper, roll and place 1 inch balls.
Refrigerate for 15 minutes to a half hour, until the get a bit firm.
Using a double boiler or a microwave safe bowl, melt down your dark chocolate,
Using two forks, dip each ball into the chocolate and roll to coat. Immediately sprinkle with salt and sprinkles (they dry pretty fast!).
Return to wax paper to set completely- which takes about 20 minutes.
Store in an airtight container in the refrigerator for up to a week!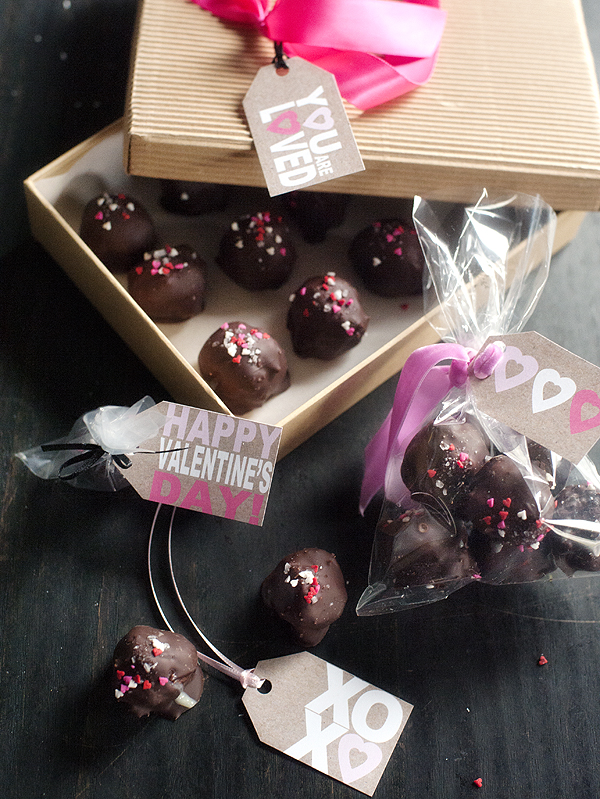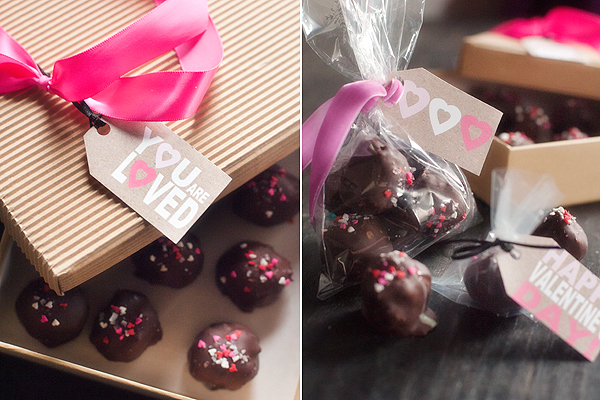 These amazing tags are also yours, for free (courtesy of Brandy)!  Simply print on bright white card stock, punch a hole, and add festive ribbon or twine.  You can find more Valentine's designs at the PPJ Shop.  (And if you do not want to make your own sweets check out Flour Loves Sugar!)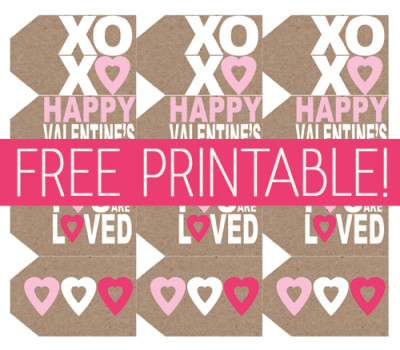 XO,