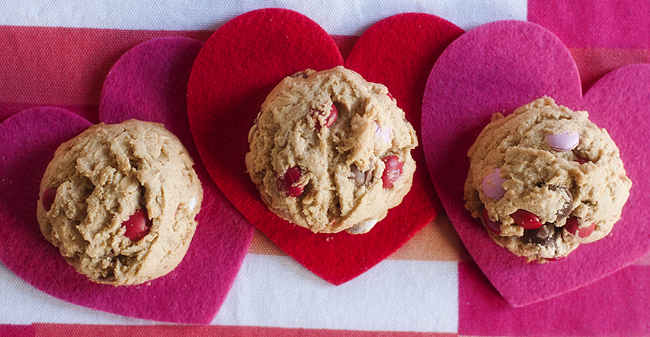 "Monster cookies" are a constant request I get from men when talking about Flour Loves Sugar.  (Why don't I have any in my shop?  Beats me. )  But while dreaming up sweets for our littles to send out for Valentine's Day, monster cookies came to mind. The pink and red M&M's made them a perfect match for our over-sprinkled sugar  cookies and homemade Valentines.  They turned out so yummy that I contemplated adding them to my shop instead of sharing the recipe- but I decided they were too fun to not share.  And yummy.  Far too yummy.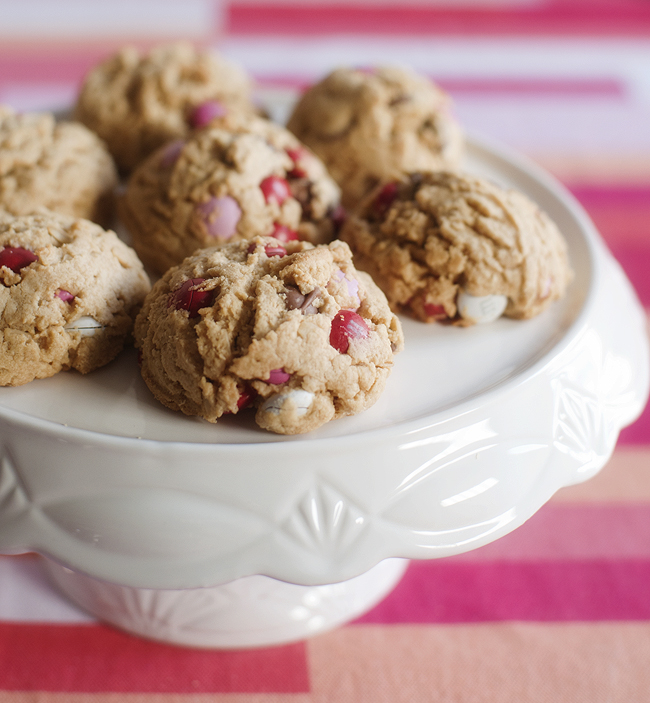 Monster cookies are fabulous because they are packed with all of the best stuff.  Oats, peanut butter, chocolate, M & M's.  Combine these four and you've got the perfect cookie.
red and pink monster cookies
Ingredients
2 sticks unsalted butter, at room temp
1 cup brown sugar
½ cup granulated sugar
1½ cups creamy peanut butter (I prefer Jiff Natural!)
2 eggs (also room temp)
2 tsp pure vanilla extract
1 tsp baking soda
1 tsp salt
2½ cups flour
1 cup quick oats (If you only have old fashioned, toss them in your food processor!)
1 12oz bag M&M's
1½ cups chocolate chips
Instructions
Preheat oven to 350F, and line baking sheets with parchment paper.
In your mixer, combine butter and sugars. Beat until light and fluffy. Add eggs, one at a time, scraping down the bowl between each addition. Mix in your vanilla.
In a seperate bowl, mix flour, salt, baking soda and oats.
Combine the dry ingredients into your butter mixture, and beat until just incorperated.
Add M&M's and chocolate chips, and stir them in by hand.
Bake at 350F for 12-13 minutes, until lightly brown on top.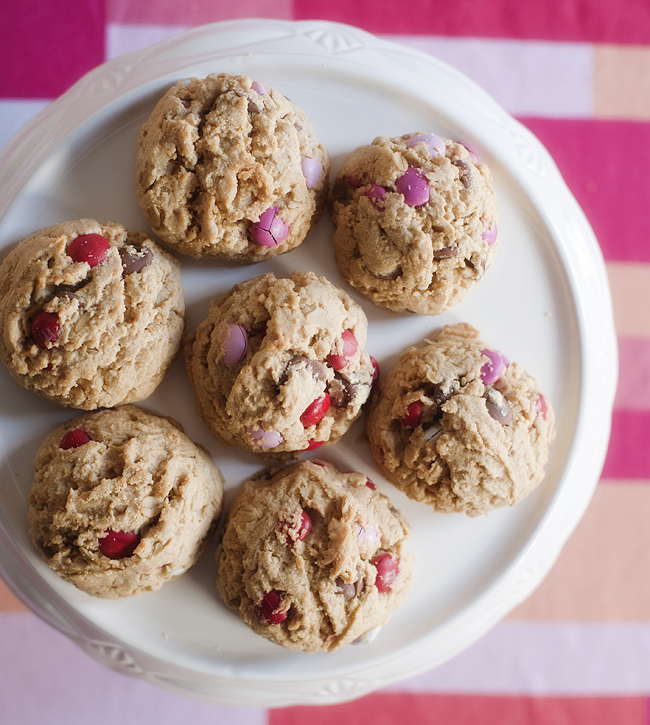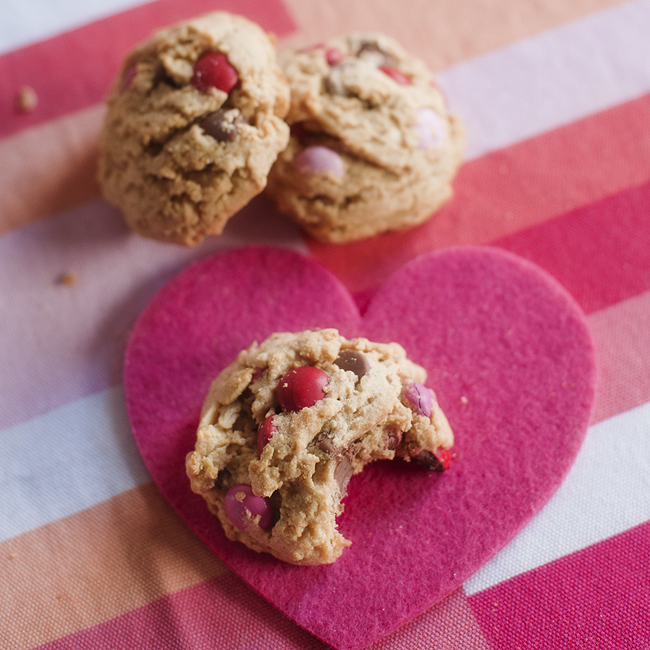 I would venture to say that these are my favorite cookies I have blogged to date. That means you really, really, need to try them. I promise they will satisfy your sweet tooth, and probably your Valentine's, too!