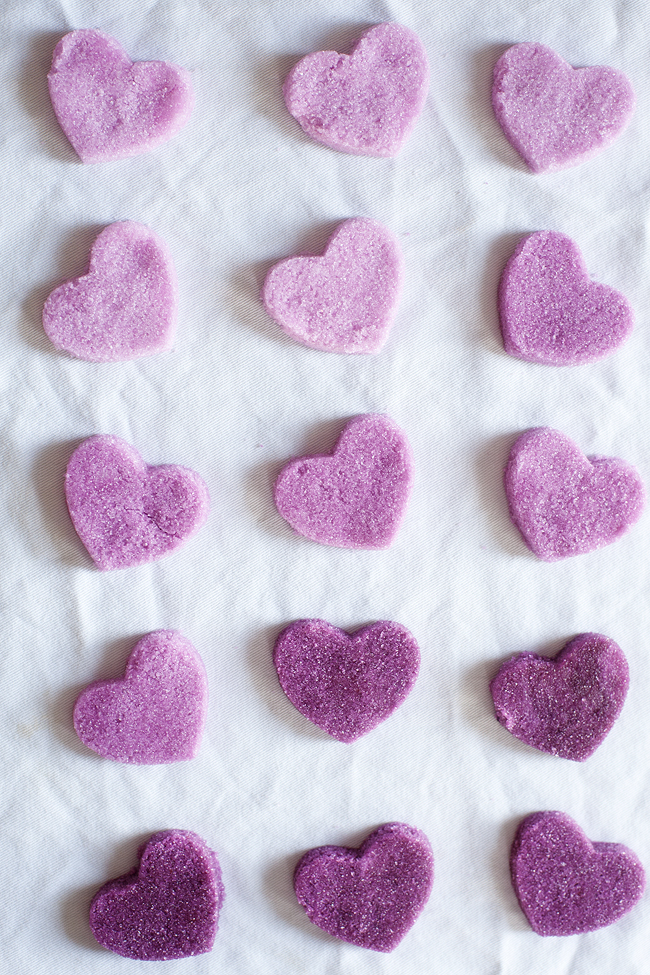 Who knew ombre could come in the form of sugar cube's? And who knew they were so darn easy to make?? Not that I am one to munch on a sugar cube, but they certainly make for a festive Valentines Day gift or garnish.  I stumbled across this DIY on Wedding Chicks, and thought it was too good not to share.
Here's what you will need:
1 1/2 cups of granulated sugar, divided
1 tsp meringue powder mixed with 1 tbsp warm water
paste food coloring (available at craft like Hobby Lobby or Michaels)
a flat surface lined with parchment paper or a silpat mat, along with another baking sheet lined
a small cookie cutter
To get started, grab a small bowl and add 1/2 cup of sugar.  Drop in food color paste.  I combined a dark purple and pink.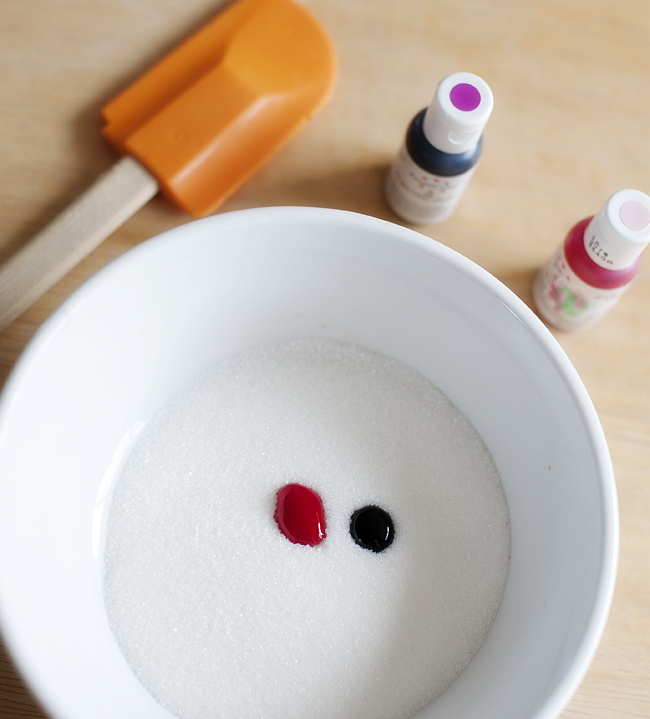 Using a spatula, completely mix the color into the sugar, creating the darkest of your ombred colors. (This step takes a few minutes, but keep working it in.  It will eventually blend!)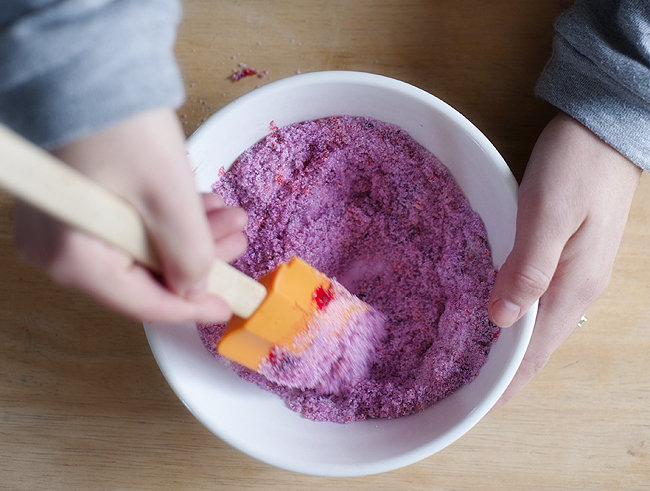 Next, add in a teaspoon of your meringue powder/ water mixture, and use your spatula to combine. The mixture should resemble wet sand during this step, so add a bit more if it still seems too dry.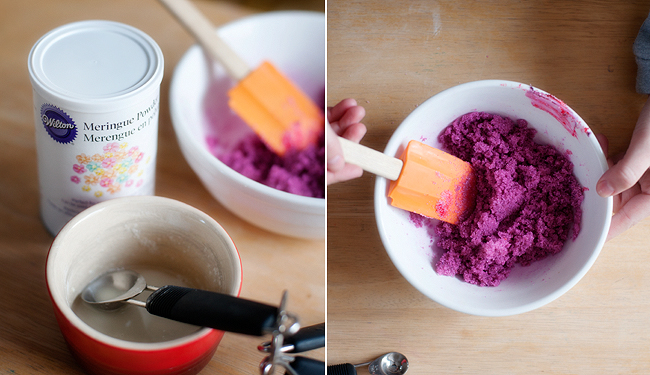 Next, scoop the sugar out onto the prepared flat surface, and use your hands to compact it as tightly as you can. Use a rolling pin to roll the surface out flat, and cut out your desired shape. Transfter them to your baking sheet.  If the shape does not hold, add a bit more of the meringue mixture and try again.
To make the next color:
After your shapes are all cut out, throw the remaining colored sugar back into the bowl, add 1/2 cup more sugar, and combine.  Add 1 tsp meringue mixture, and mix again.  Roll out sugar on flat surface, and repeat the process.
Once all of your shapes are cut out, bake at 200F for 10 minutes, and then let them set overnight.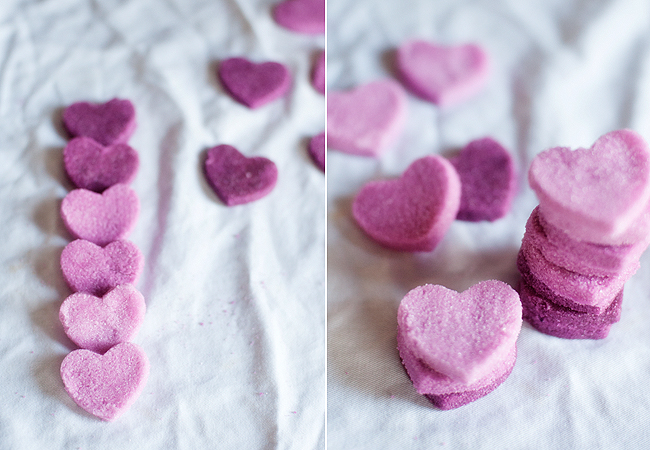 There are so many fun options for these sweet treats. Use them to top cupcakes, wrap them up all alone, or dress up your cup of tea.