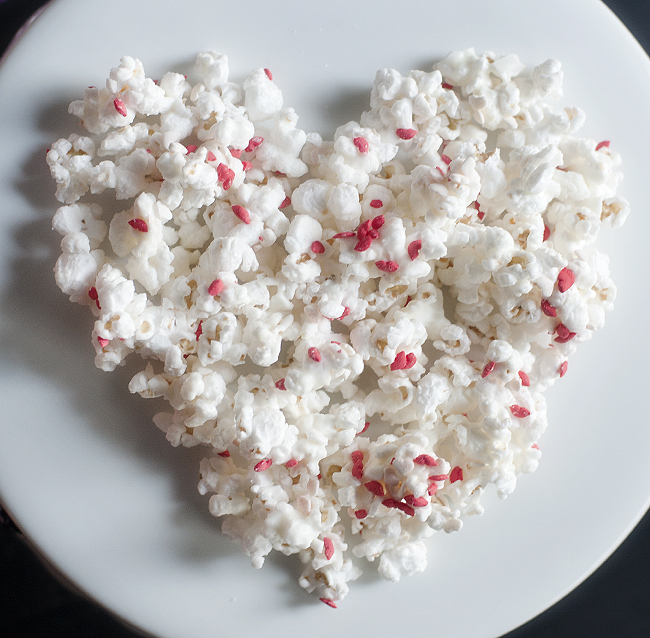 Another snowed in, sleepy day here for us. Is it me, or does all this snow just make you want to nap? I feel like I have been in a snow-coma for a few months now, and the end is no where in sight (according to mister groundhog- and also our local farmers who know EVERYTHING when it comes to the weather in my experience.)  All of this never ending snow has caused us to get pretty creative in entertaining locked-in toddlers, and cups of popcorn are a favorite new snack.  Josh got a new popcorn maker for Christmas- so watching it pop is part of the fun- and then deciding how to dress up the boring popcorn is the next step.
This is definately a sweeter-take on this snack, but super yummy if you're a salty-sweet lover like me!

white chocolate covered popcorn
Ingredients
8 cups of popped popcorn
12 oz white chocolate
1 tsp salt
sprinkles of choice
Instructions
Once your popcorn he is popped, toss it into a big bowl.
Melt chocolate using your microwave or a double boiler, until completely smooth.
Pour melted chocolate into the bowl of popcorn, folding until the popcorn is completely coated.
Spread the popcorn over a baking sheet, sprinkle evenly with salt and sprinkles, and let dry. Once dry, break apart and serve in individual bags as Valentines day treats!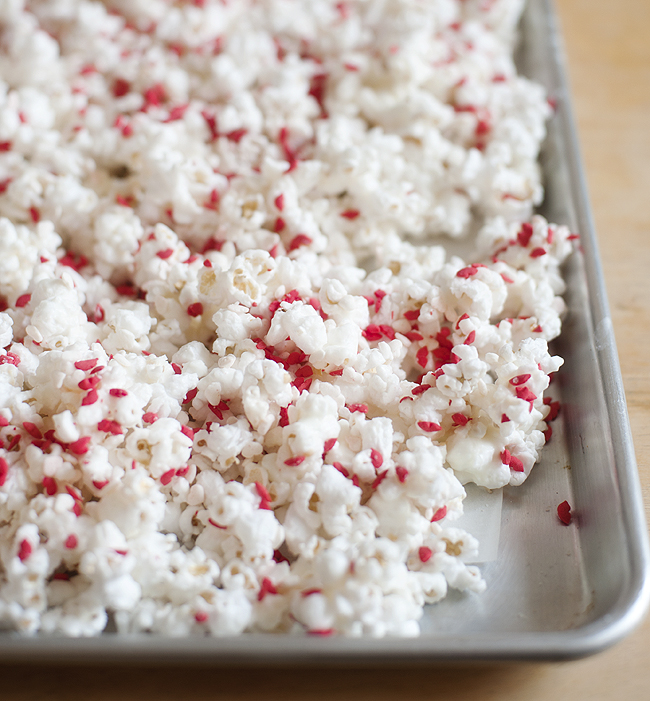 This is such an easy treat to throw together and perfect for Valentines Day! We bagged ours and garnished them with heart tags!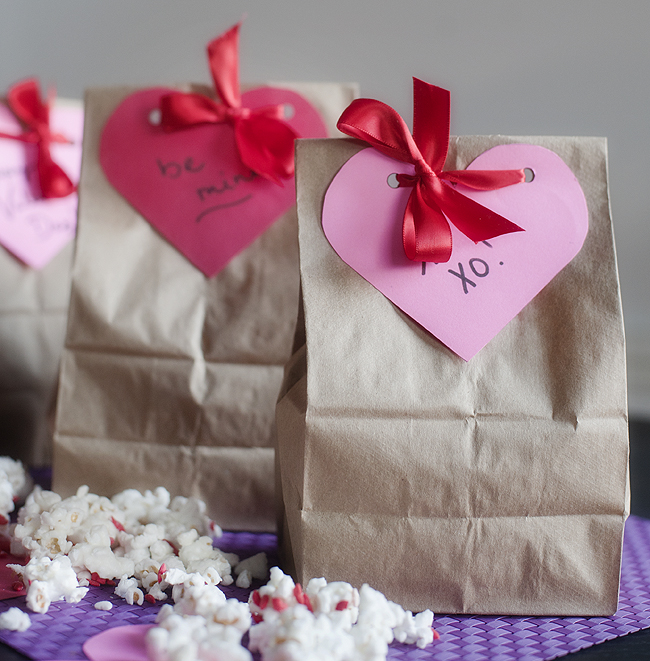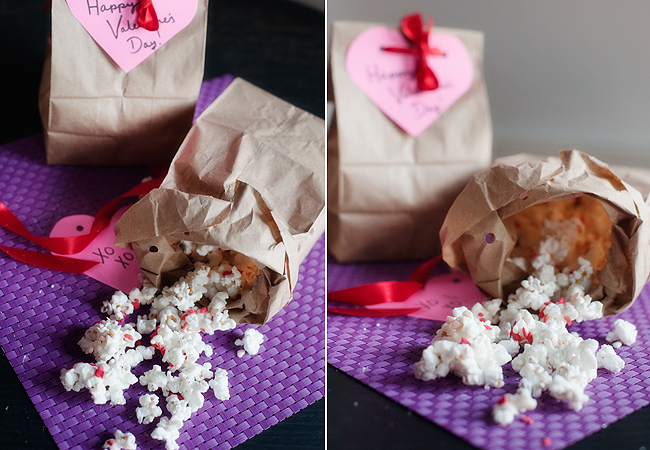 Happy Snow Day!