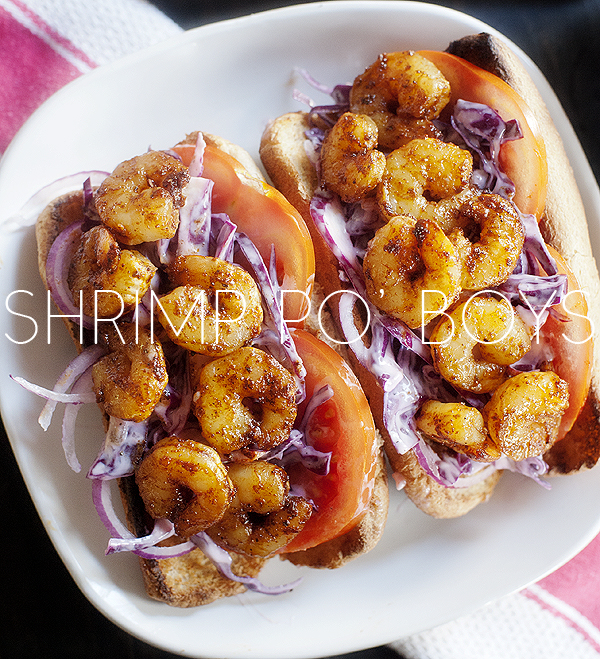 I have talked before about my love for an Eating Well cookbook that my mom gifted me  all the way back in 2010. It is to this day one of our favorite books to pull recipes from with this sandwich being at the top of our list.
The first time we tried this sandwich I'd be lying if I said there was no skepticism. We love po'boys and have never heard, let alone ate one that did not contain fried seafood of some sort. After one bite we forgot all about those reservations. This is every bit as good as the fried version with far less guilt.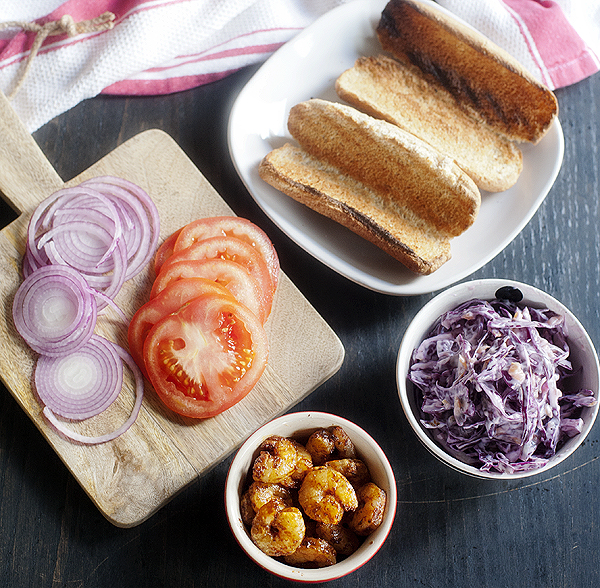 Now if you really think about it the reason sandwiches are so darn good can be boiled down into 1 word – layers. To be more precise I am talking about all the textures and flavors you are sinking your teeth into with every single bite. Yeah, sandwiches are legit. Especially this particular one.
Regardless of Sticky's constant request it has been quite some time since I have made this recipe. I am going to blame that on knowing my 4 year old wouldn't touch shrimp…or cabbage, or tomatoes, or onion. (She'd eat the bread though!) In all fairness this sandwich is ridiculously easy to make – in fact I had forgotten how quickly it all comes together until I finally made it again the other night. I am thinking on those evenings when I don't want to play the "you have to take 4 bites" game there can be some mac-n-cheese on the stove while these sandwiches are assembled. Sounds like a win-win for everyone in the family…not to mention a peaceful meal at the dinner table.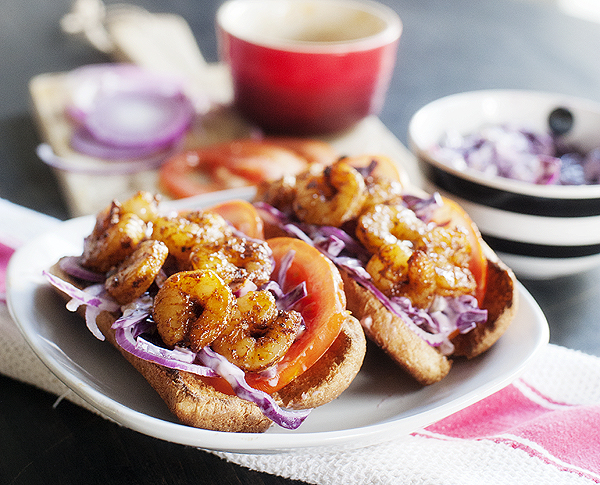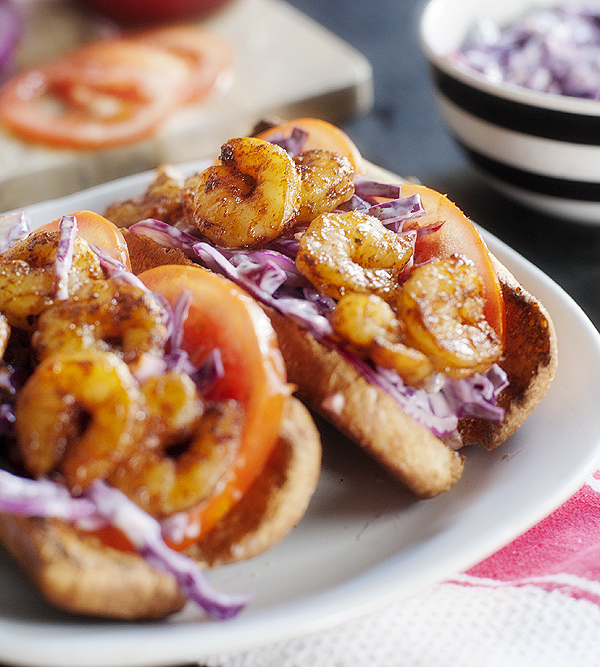 Being that this is a sandwich I encourage you to mix things up as you please. I happen to love the layers of flavor the original recipe calls for (only added a bit more seasoning). I could definitely see extra spice, pickle or herbs being a nice touch though. What you don't want to do is skip out on the toasting of your bun. The crunchy texture sets the scene for a sandwich full of nothing but delicious. It wouldn't be the same without it. So don't skip it. Ever. I'll know if you do…
Enjoy!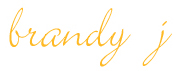 shrimp po' boy (lightened up)
Ingredients
1cup shredded red cabbage
1tbsp dill pickle relish
1tbsp mayonnaise
2tbsp plain yogurt
¼tsp red pepper flake
salt&pepper to taste
12 to 16 peeled and deveined shrimp (depends on size as to how many you will need)
2tsp olive oil
1tsp chili powder
½tsp paprika
salt&pepper
2 whole-wheat hot dog or hoagie buns
1 thinly sliced small tomato
½ thinly slice small red onion
Instructions
Preheat grill pan over medium high heat.
Place cabbage, relish, mayo, yogurt & red pepper flake in bowl and combine. Season with salt and pepper to taste.
Place shrimp in another boil and toss with oil, chili powder, paprika and a pinch of salt and pepper.
Place buns on grill pan and toast on both sides. Place shrimp on grill pan and grill each side for a couple of minutes or until shrimp is curled and opaque pink. (Be careful not to overcook!)
Assemble sandwiches by placing tomato slices on one side and onion on the other. Top with cabbage slaw and top with half of shrimp. Repeat with other bun and serve.