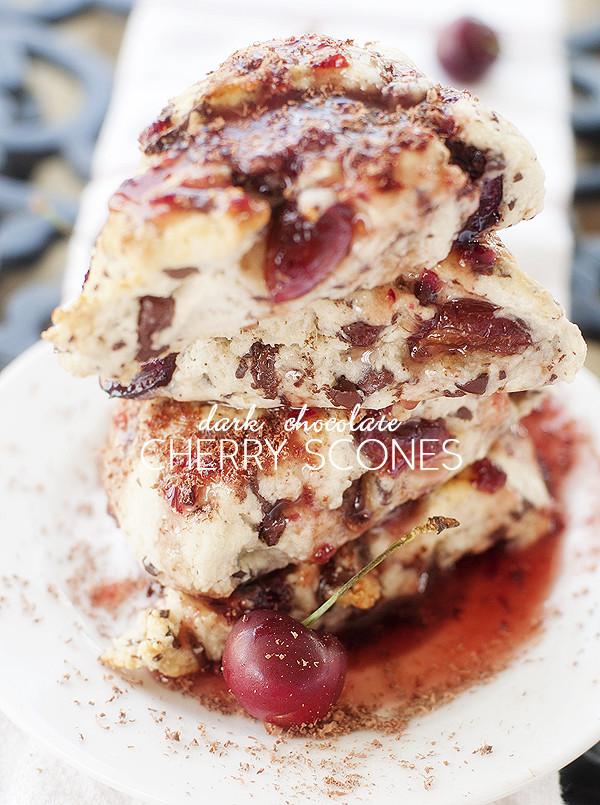 After insisting we purchase a giant bag of cherries it dawned on me that I love all things Bing. Bing Crosby, Chandler Bing, Bing Cherries – I mean, what's not to like? And oh yeah…our kid is named Bing, so there's that too.
To be fair, naming our son Bingham had nothing to do with a crooner, Friends character or yummy fruit. (Or maybe I was secretly plotting this all along whilst Sticky thought it was just a fantastic name. Tee, hee, hee…)
Good news is his name is fantastic, and so are these scones. Sweet, juicy fresh cherries nestled inside of a light scone with bits of dark chocolate throughout. Every single bite is decadent. And perfect. And food euphoric.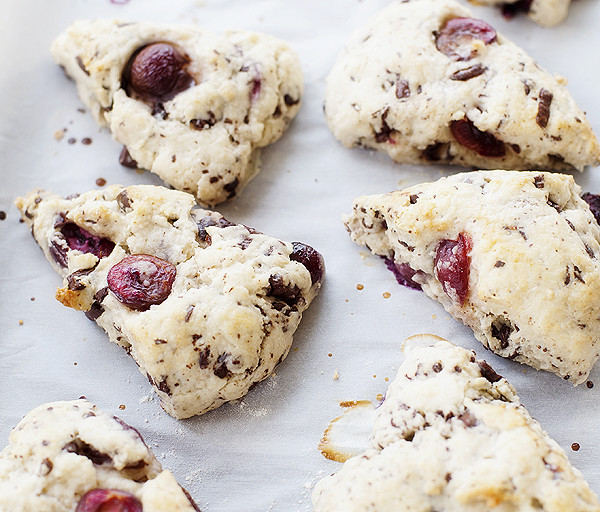 Did I mention there is a glaze that you drizzle over these…while still warm? Just when you think it can't get any better, it does. You should be drooling by now. If not check your pulse.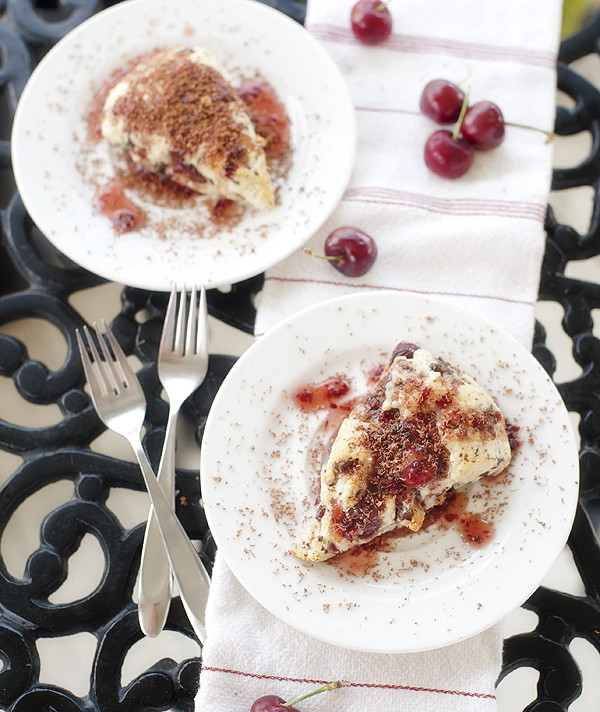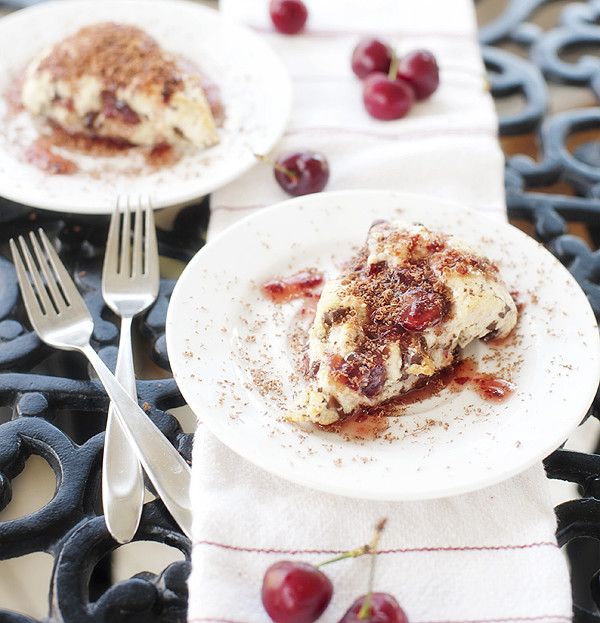 Chances are these will not last in your home. But if everyone comes down with polio or something, you can throw unglazed scones in the freezer for future consumption. Or whip up a double batch and make someone's cherry chocolate dream come true at any moment.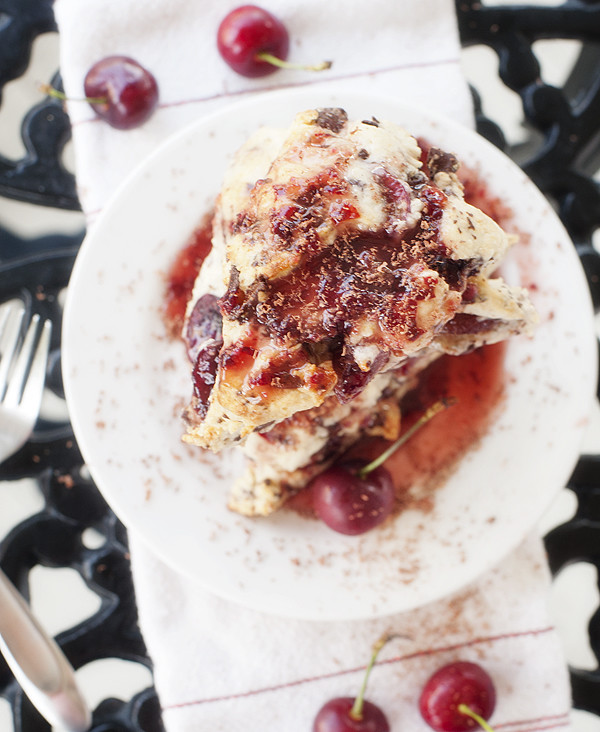 Now, on my way to the store for more cherries. I simply cannot get enough Bing in my life.
Enjoy!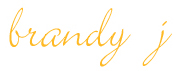 dark chocolate cherry scones
Ingredients
Scones
1½cups plus 2tbsp all purpose flour
1tbsp granulated sugar
1¼tsp baking powder
¼tsp baking soda
¼tsp salt
6tbsp ice cold butter, cut into cubes
½cup buttermilk
1tsp vanilla extract
¾cup fresh cherries, pitted and chopped
3oz high-quality dark chocolate, chopped
half&half, heavy cream or melted butter for brushing
Glaze
½cup chopped fresh cherries
1tsp water
¾cup powdered sugar
Instructions
Preheat oven 425F and line a sheet pan with parchment paper.
Place flour, sugar, baking powder, baking soda and salt in a food processor and pulse a couple of times. Add cubed butter and pulse until coarse crumbs form.
Dump contents of food processor in a large bowl, add buttermilk and vanilla. Stir just until combined. Gently fold in cherries and chocolate. Do not over mix!
Take contents of bowl and place on a lightly floured surface. Form a 7" disc and cut into 8 wedges. Place on your prepared sheet pan. Brush tops with half&half, heavy cream or melted butter.
Bake for 12 to 14 minutes - until tops begin to brown ever so slightly.
While scones are baking prepare glaze. Place cherries and water in food processor and blend until almost smooth. (There will be tiny cherry bits.)
Place cherry puree in bowl and add powdered sugar. Whisk until well combined. Glaze should be runny but if it seems too runny add a little more sugar.
Drizzle warm scones with glaze and top with additional chocolate (optional).