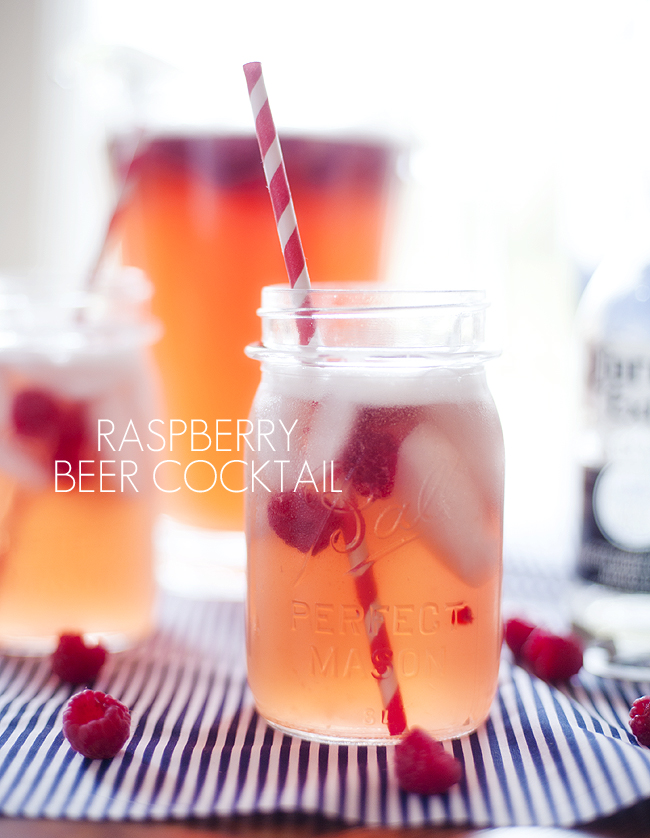 Torture.  That is what this drink should be called.  Beer, vodka and raspberry lemonade mixed together and served ice cold – yes, torture to a pregnant lady who is on the hunt for all things refreshing.  According to my husband, mom and aunt this will be the official drink of summer 2014, it's just so good.  At least I think that's what they were snickering as I was sipping on my lemon water plotting their demise.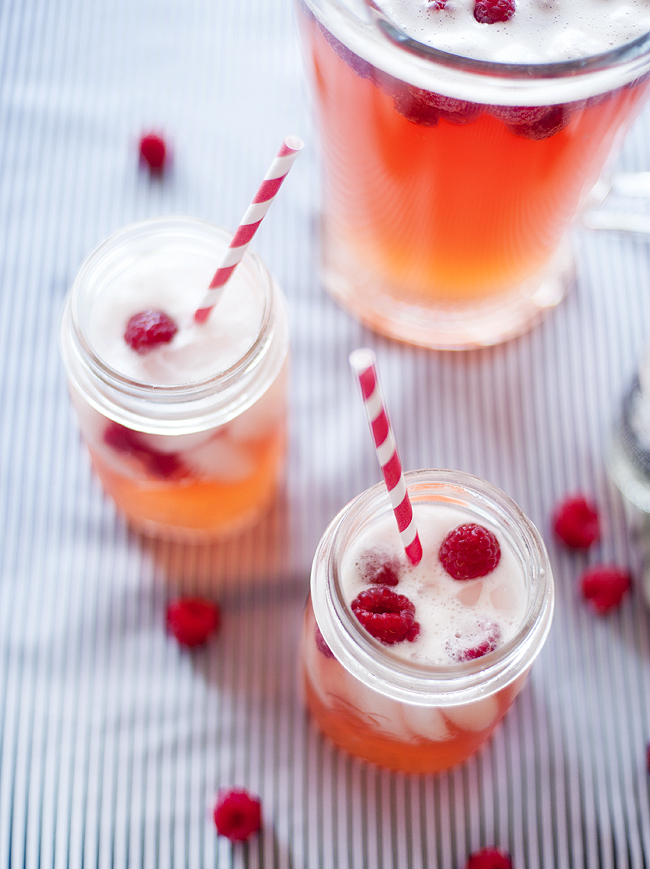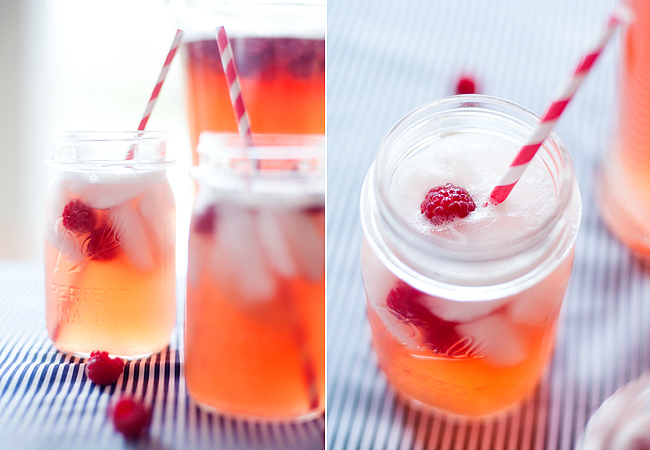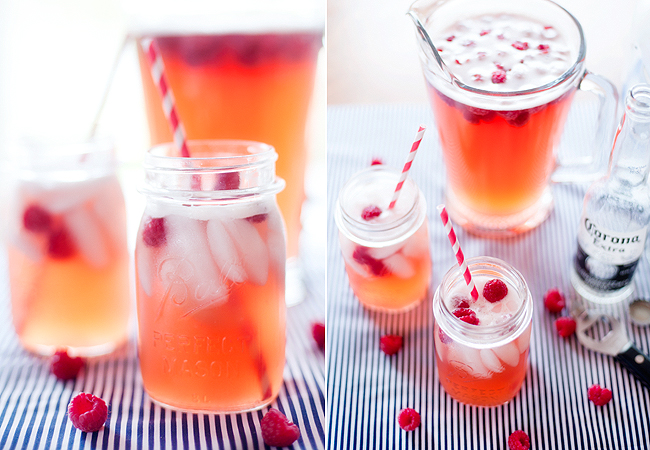 This recipe makes about 6 servings – fits nicely in a large pitcher.  For a big get together (where you do not want to tend to the cocktails all day) I would suggest triple-ing this recipe and placing in a large drink dispenser.  Simply have mason jars, straws, ice and garnish (such as fresh raspberries or limes) setting out for your guests to serve themselves.  Trust me, they won't mind.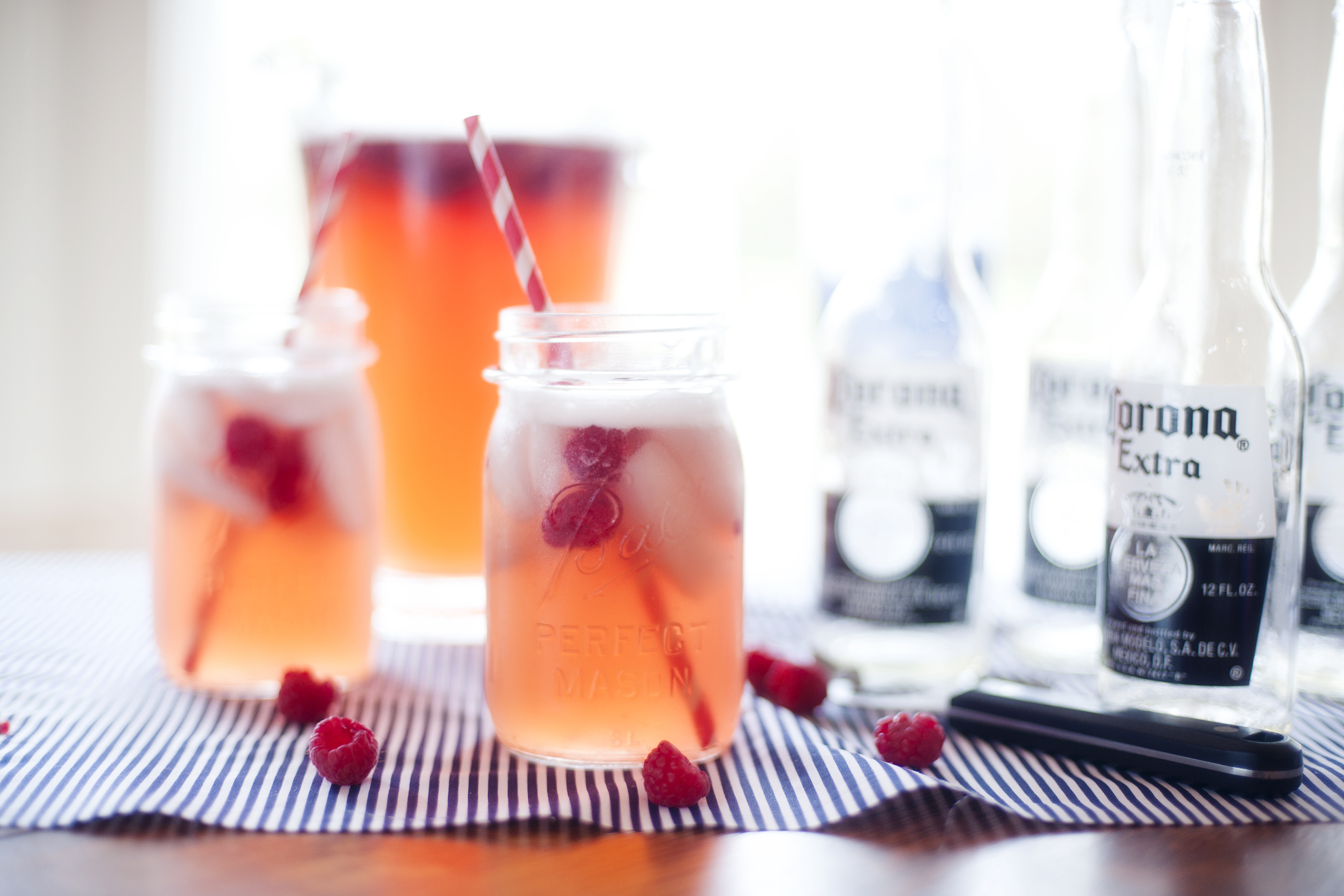 6 more weeks, 6 more weeks…  I can bring this into the hospital with me correct?
Cheers!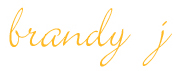 raspberry beer cocktail
Ingredients
1 cup of fresh raspberries or frozen
4 bottles of corona (12oz) beer, chilled
1 container frozen raspberry lemonade concentrate, thawed or pink lemonade
½ cup good quality vodka
lime slices or fresh raspberries for garnish (optional)
Instructions
In a large container stir together the the raspberries, corona, lemonade and vodka.
Serve in ice filled glass. Garnish with lime slices or fresh raspberries if desired.
recipe from a cup of Mai