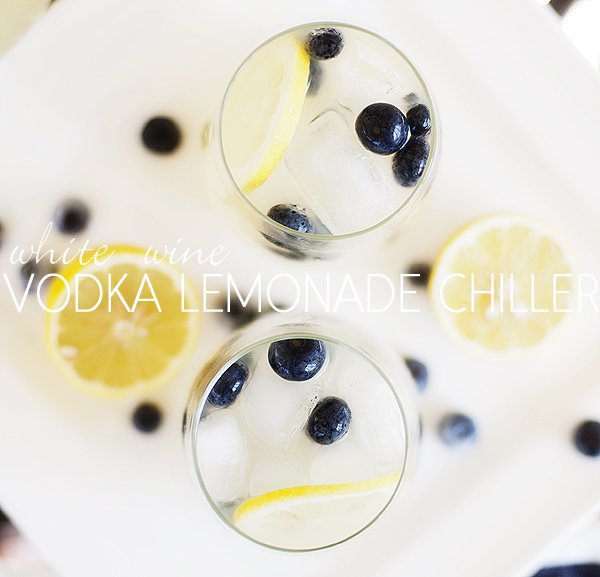 I don't know about the rest of you but T.G.I friggin' F! This has been an especially long week. One that calls for not just one cocktail but a whole pitcher. Sure you could simply open a bottle of wine and call it good enough…but then you would be missing out on the amazingness of this beverage. And that would be sad. Let's not be sad, it is the weekend after all.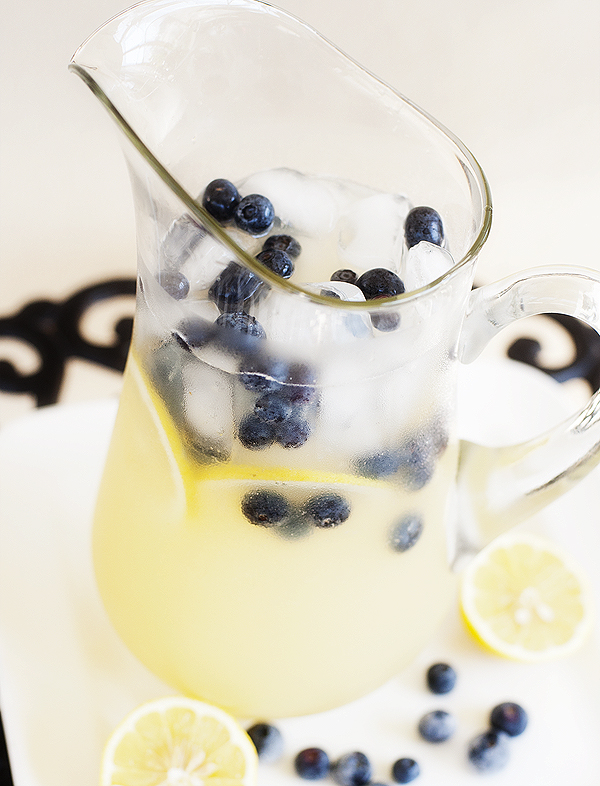 This concoction was inspired by last year's Raspberry Beer Cocktail – I wanted something for Bingham's party that was universally pleasing to most and not too sweet. We swapped the beer out for wine and upped the vodka a tad. Blueberries were added because Bing loves them and bonus, they make things pretty. To be frank I wasn't sure how it would taste but I figured wine, lemonade, vodka…how could that not taste good?
It doesn't taste good….it tastes really, really, really good.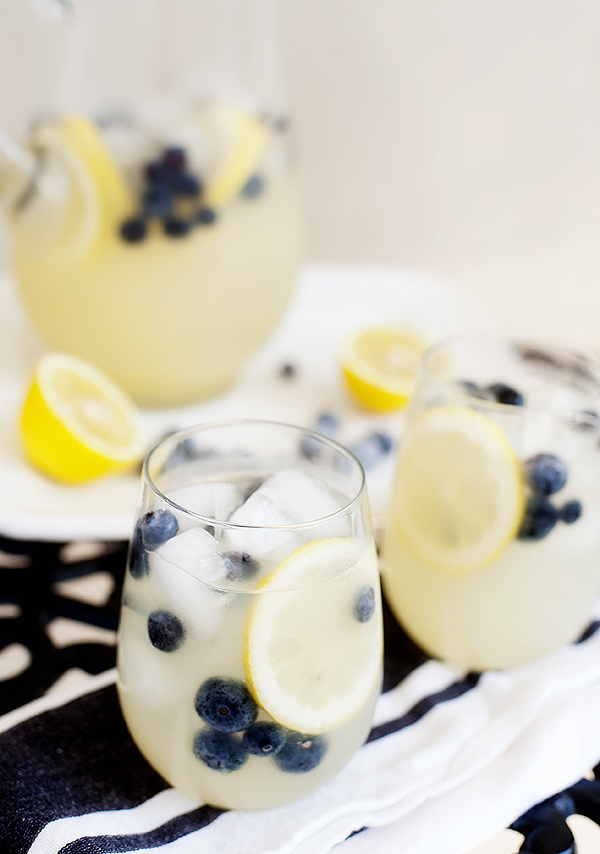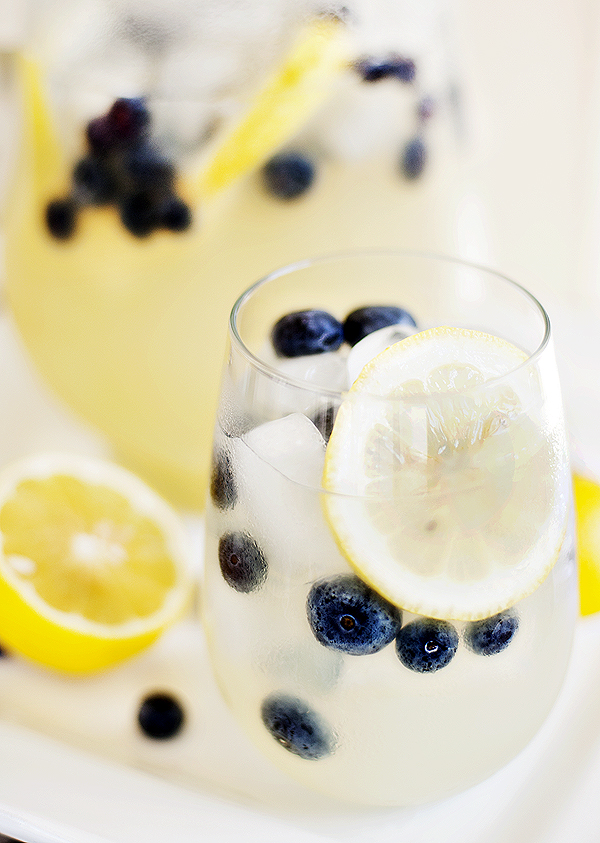 To keep your drink from being watered down you will want to have all ingredients chilled before mixing. You can also freeze your fruit if you are using for a garnish. If you are really concerned about the melting ice, freeze some of the lemonade concentrate into cubes to mix with your regular ice. That would involve some pre-planning of course, but worth it if you are a well prepared person. (That would not be me, at least not in this lifetime.)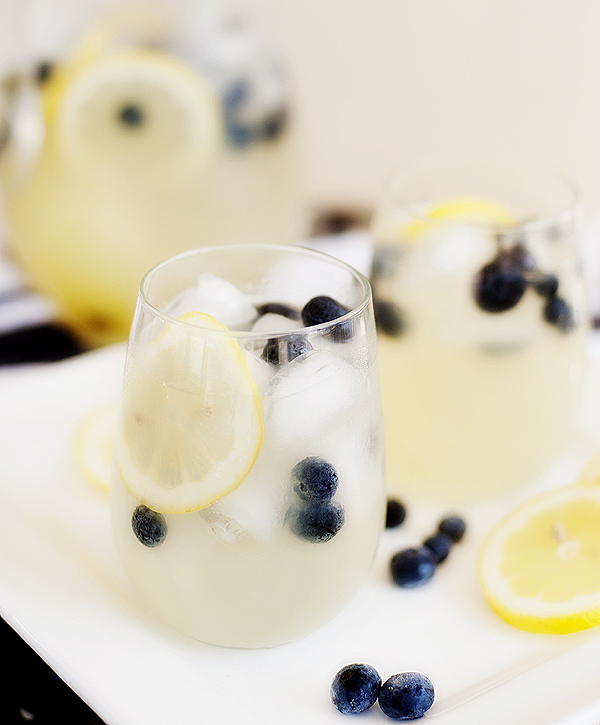 Go find yourself a porch, a summer breeze and good company….and don't forget this cocktail.
Cheers to the weekend!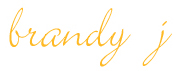 white wine vodka lemonade chiller
Ingredients
1 12oz canister of frozen lemonade concentrate, thawed
1 bottle dry white wine, chilled
1cup vodka
cold club soda
frozen sliced lemons and blueberries for garnish (optional)
Instructions
Fill a large pitcher ⅓ of the way with ice. Pour lemonade concentrate, white wine and vodka in and stir. Top with club soda (and lemon slices/blueberries if you want).
Fill glasses with ice and pour in the yumminess. Garnish with more lemons and blueberries (optional). Enjoy!