This St Patrick's Day I have been drawn to recipes that celebrate true Irish traditions and foods, instead of the lucky-charm inspired, green-food-color-filled variations popping up all over Pinterest.  (Although I'm sure Adelynn's vote is for those colorful fun treats!) We seem to be passing around a cold in our house this week, so I have been doing more gawking than actual baking, but here is a roundup of great Irish inspired desserts, from cake to cookies.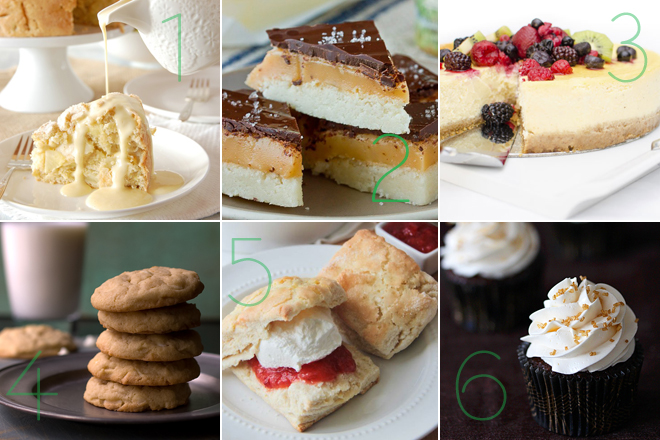 1. Irish Apple Cake with Custard Sauce 2. Irish Shortbread Toffee Bars  3. Irish Shortbread Cheesecake 4. Irish Cream White Chocolate Chip Cookies 5. Irish Scones 6. Irish Car Bomb Cupcakes  
All of these recipes look incredible, but don't forget last weeks Guinness Chocolate Cake, these yummy Guinness Truffles, or our Homemade Irish Cream!