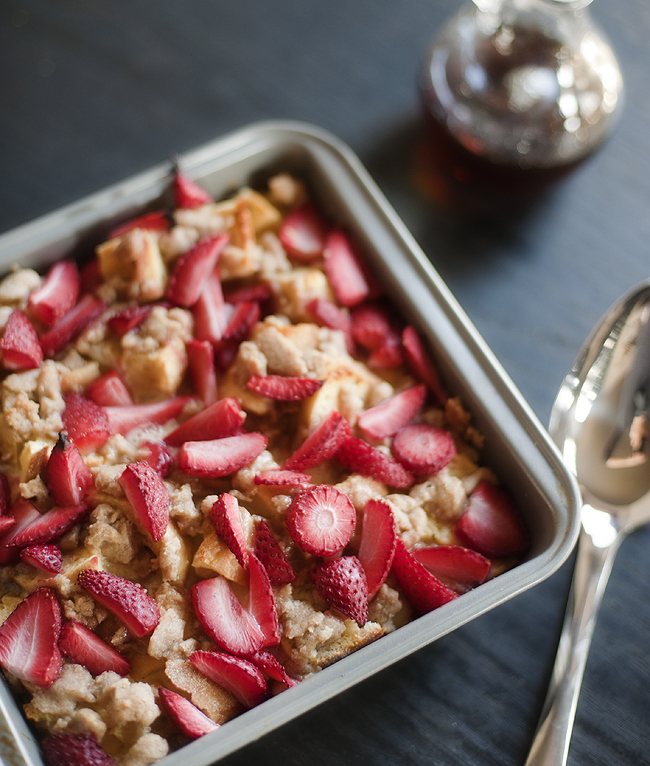 After devouring Brand's incredible slab pie, we were on to something a bit more sweet. I love this dish because it is so simple to prepare, but far more impressive than regular french toast. (I may even stretch to say that this is EASIER.) It is certainly more delicious.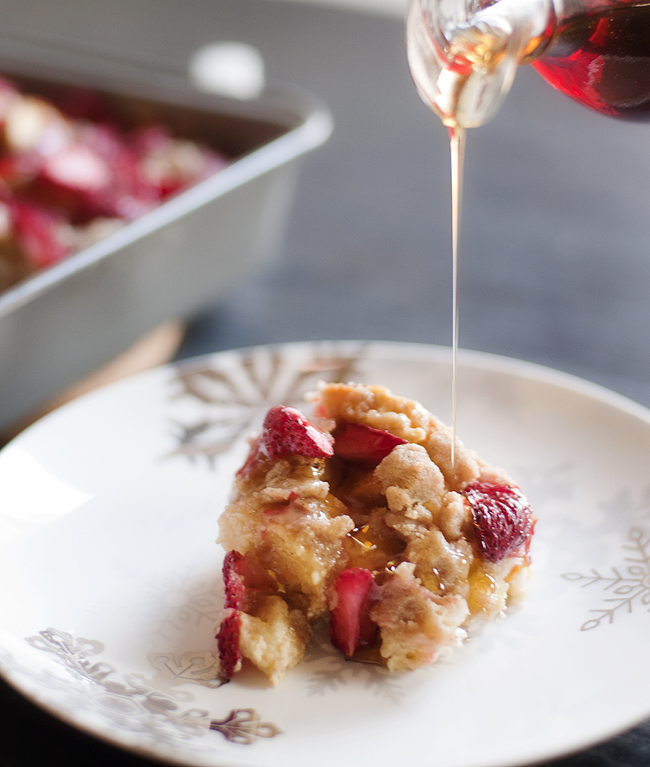 strawberry eggnog baked french toast
Ingredients
3½ cups cubed French bread, about ½ loaf
2 cups low-fat eggnog
3 large eggs
2 teaspoons vanilla extract
½ cup chopped strawberries
Maple syrup, for serving
For the crumb topping:
¼ cup all-purpose flour
¼ cup brown sugar, packed
¼ cup coconut oil
1 tablespoon turbinado sugar
1 teaspoon cinnamon
¼ teaspoon nutmeg
Pinch of salt
Instructions
Lightly coat an 8x8 baking dish with nonstick spray. Place bread cubes evenly into the baking dish.
In a glass measuring cup or another bowl, whisk together eggnog, eggs and vanilla. Pour mixture evenly over the bread cubes. Cover and place in the refrigerator for at least 1 hour or overnight.
Preheat oven to 350 degrees F.
To make the crumb topping, combine flour, brown sugar, coconut oil, turbinado sugar, cinnamon, nutmeg and salt until it resembles coarse crumbs. Sprinkle the crumb topping evenly over the bread cubes. Top with strawberries.
Place into oven and bake for 40-45 minutes, or until golden brown.
Serve immediately, drizzled with syrup, if desired.
Recipe courtesy of Damn Delicious, and we must agree- it definitely was damn delicious.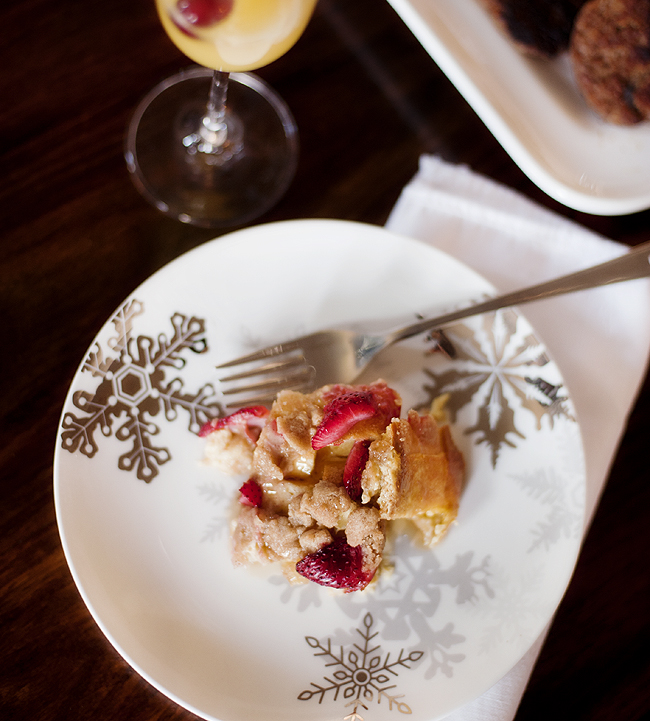 Brunch may be a new tradition, but the girls exchanging special gifts is not. A part of Christmas that we cherish the very most is these sweet girls handing eachother their gifts, and watching with excited eyes as they tear into them. Even as babies, it has always been so magical. This year, we got to share this with Adelynn's cousins- and it only added to these special memories.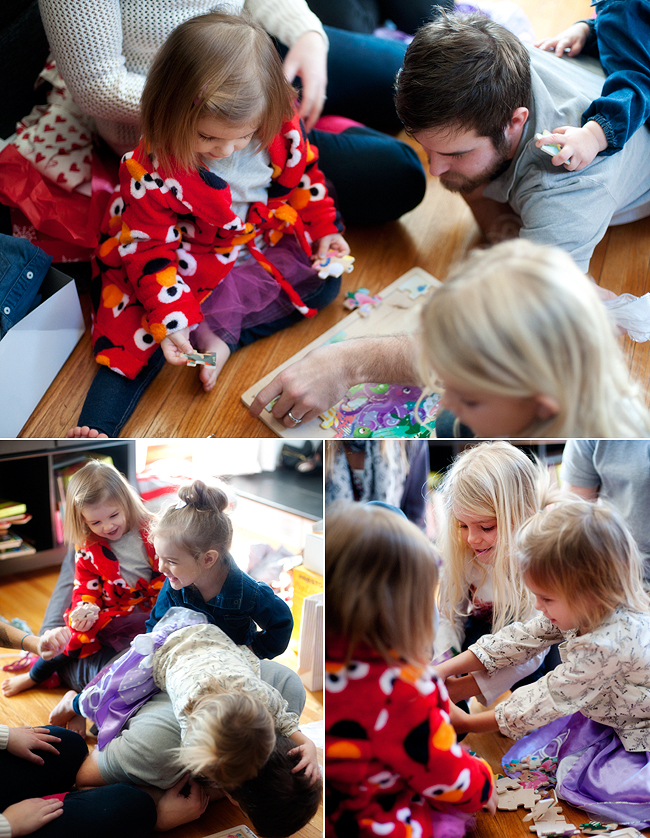 I hope your Christmas was filled with love, ours certainly was.