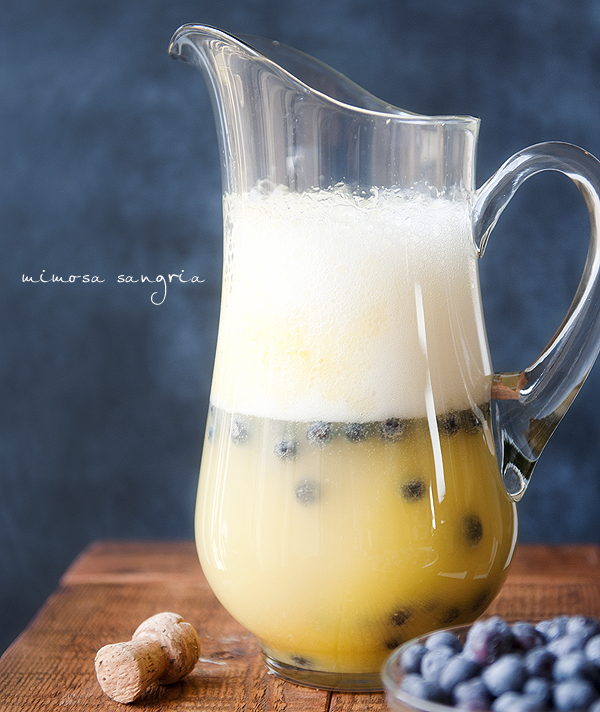 If there is such a thing as "having too much of a good thing" it does not apply to this cocktail. Mimosas are why brunch exists. Sangria is why long afternoons exist. Together they are a dream come true. The only problem is every glass goes down way too easy. [You may want to pace yourself in front of Grandma at Easter brunch.]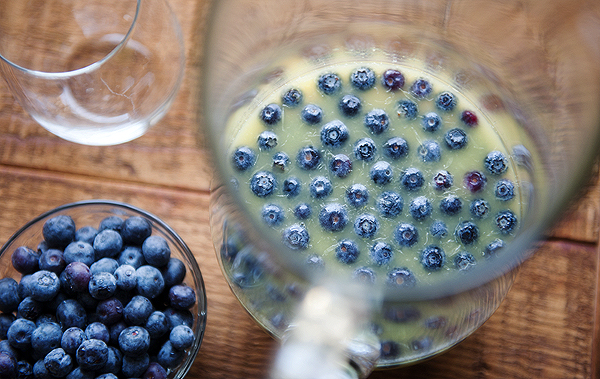 Like most sangria you can use whatever fruit you have on hand. I do however feel the blueberries pair wonderfully here with the orange juice, schnapps and champagne. Raspberries, blackberries and strawberries would be lovely as well. Basically if it's a berry you are on the right track.
And before I forget, this is crazy easy to make. Just be sure to leave enough time for the berries to party with the juice and schnapps. [4 hours at least.]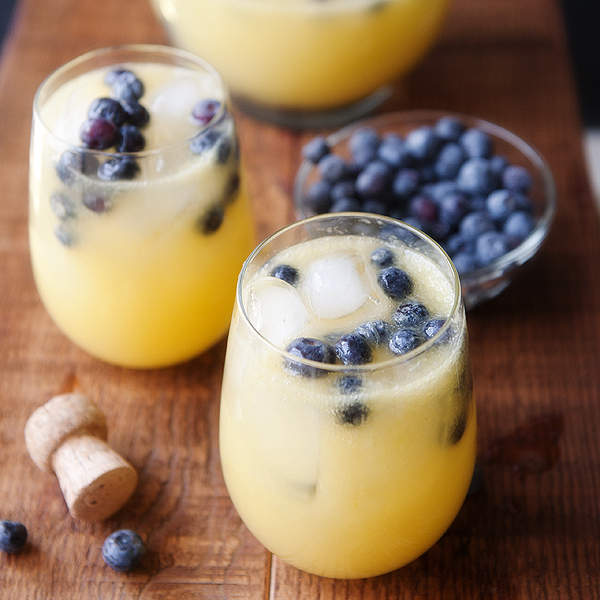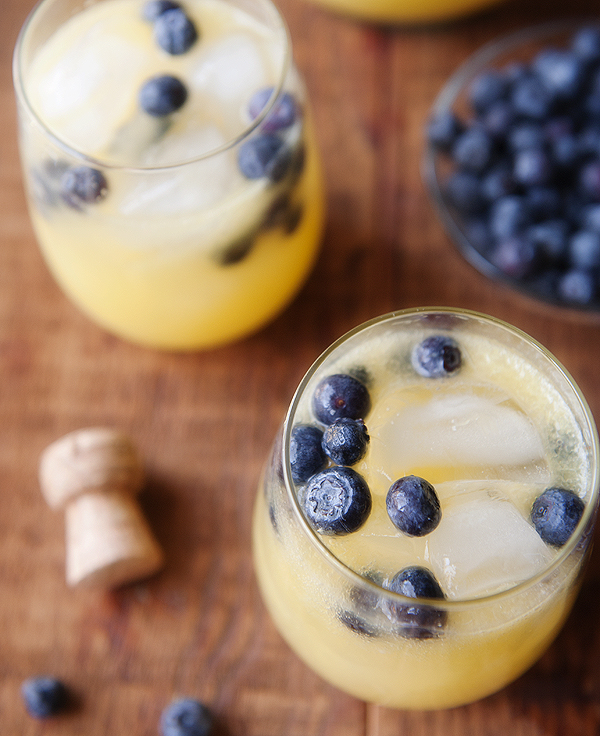 I feel sort of cruel posting these images because seriously, how can this not be good? The thing is – it is not good… it's AMAZING. It's like 2 of the best pitcher drinks got married and had themselves a prodigy child and now all other pitcher drinks will pale in comparison. If it weren't for the fact that this drink packs a punch I would finish the whole pitcher. [Disclaimer: stick to ONE glass, just make sure it's a big one.]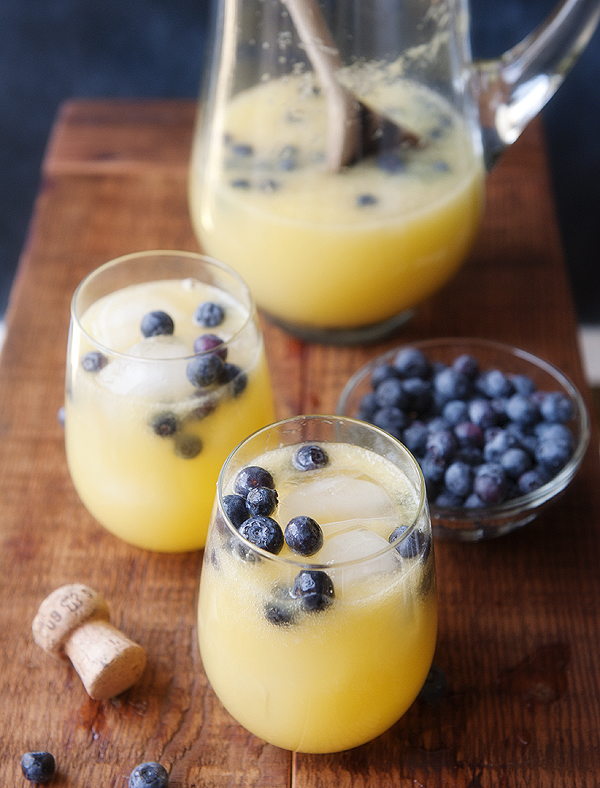 If you are in charge of the Easter brunch cocktail this is what you are bringing. You will be everyone's favorite relative…unless you run out. Better make a double triple batch.
Cheers!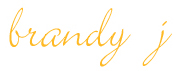 mimosa sangria
Author:
Brandy J of www.prettyplainjanes.com
Ingredients
1cup fresh blueberries
1½cups orange juice
1cup peach schnapps
1 bottle champagne
Instructions
Place the blueberries, orange juice and schnapps in a large pitcher and allow to chill overnight (or at least 4 hours).
While stirring, pour the entire bottle of champagne in the pitcher. The bubbles will flatten over time. Fill your glasses with ice and pour sangria on top allowing the blueberries to fall in glasses. Cheers!