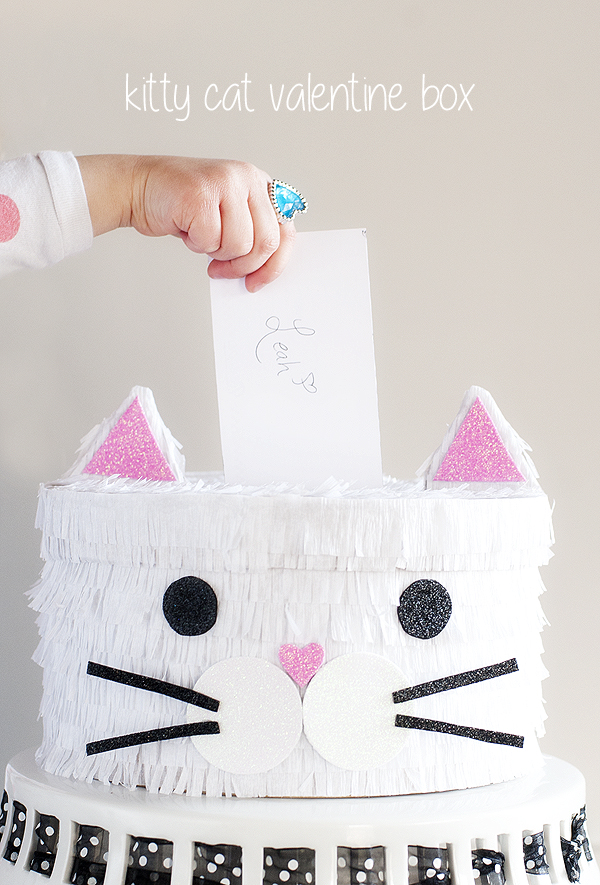 One of my favorite childhood memories was making what cannot be called anything other than kickass Valentine's Day boxes with my mom. My brother and I killed the competition every single year. While I cannot remember exactly what all of them looked like I do recall a pink pig created out of an oatmeal canister. It was legit from the tail to the face. My classmates ohh-ed and aahd, the over-competitive one (there is always one) hated me.
And this was done pre-Pinterest people…my mom was a creative mastermind.
When a paper came home stating that Jettie could bring in a Valentine box I nearly did a cartwheel. I asked her what she would like to make and of course she had a million really great ideas (insert grand 4 year old hand gesturing here).
I then asked "how about a kitty cat?" and she said "like my cake?" And I thought why not.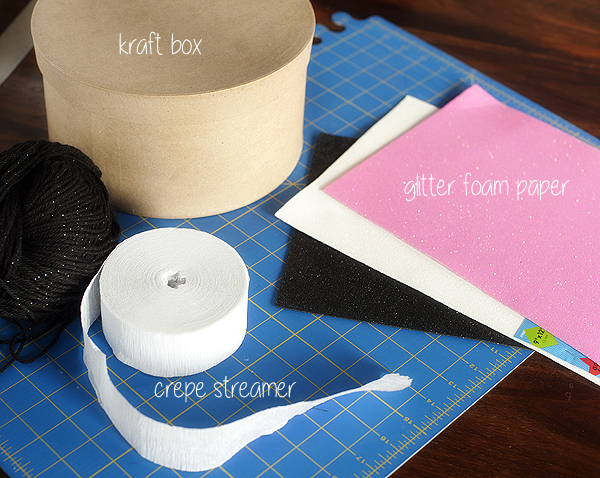 Here is what we used for our kitty cat:
white crepe streamer
round kraft box
glitter foam paper in black, white and pink
small piece of cardboard (for ears)
glue gun and glue
scissors
Steps:
Done!
We still have yet to decide where to put her name, we are thinking on top towards the back. Jettie wanted to put it on the bottom – a minimalist. The apple does not fall far I tell ya.
You however should feel free to get creative by switching up colors, adding more decor or even a tail. I also think a fox head would be darling like this. Or a pink penguin. Maybe even a raccoon. I want to make more…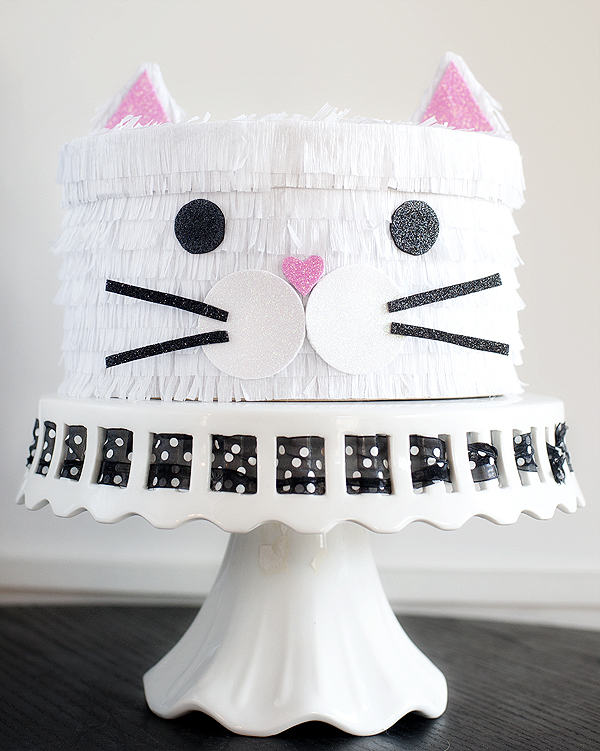 There is now doubt that this is one cute kitty cat Valentine box. While I am no "my mom" I do think she would be proud of this creation. Brings back the best kind of memories for me and hopefully will for my Sketts.
xo,