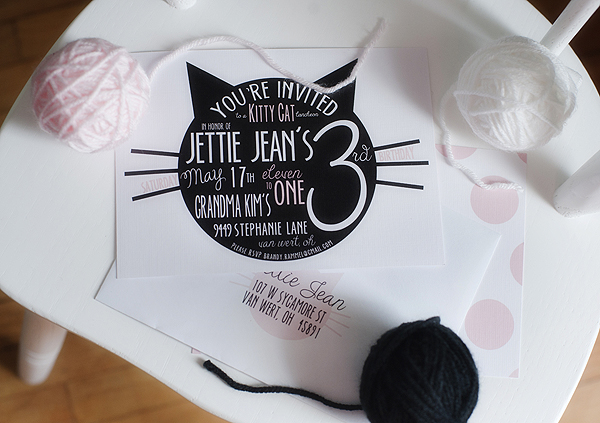 (Invitation can be found at the PPJ Shop!)
Sweet and simple was my mindset going into Jettie's 3rd birthday celebration this year.  After considering a few concepts the one that kept coming back to me was a kitty cat theme.  My girl is an animal lover, especially when it comes to cats, so I was fairly certain she would be all about it.  This was also her first all girl party which kept the guest list small and perfect for a luncheon.  As always I am never quite sure how the visions in my head will play out in reality – seems like there is always something to add or tweak.  But this time around I have a 3 year old who still talks about her special day.  I'd say that makes it a success.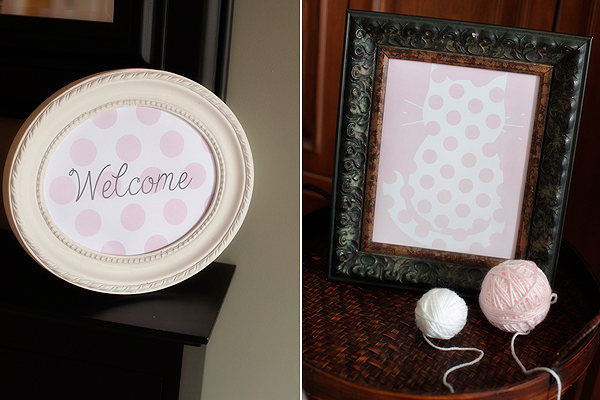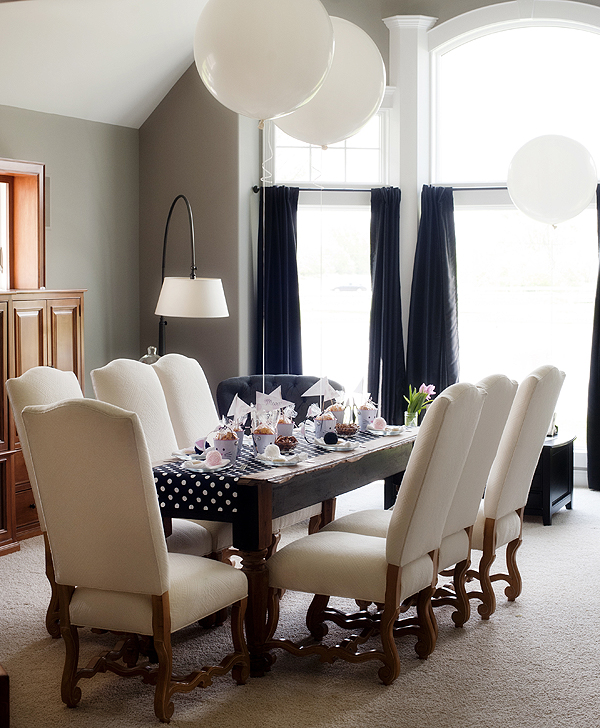 With a smaller guest list I was able to do more personalized place settings.  I found tins in the Target $1 section (thinking they were kitty cats, realizing later they are indeed bunnies – close enough right?) and made ears with felt and plastic headbands from Meijer.  Flour Loves Sugar provided the adorable cookies and my mom made the balls of yarn from styrofoam balls.  I designed the pennants and place cards based on her invitation.  There is something special about having your own little personalized space at the table.  I think the girls really loved it.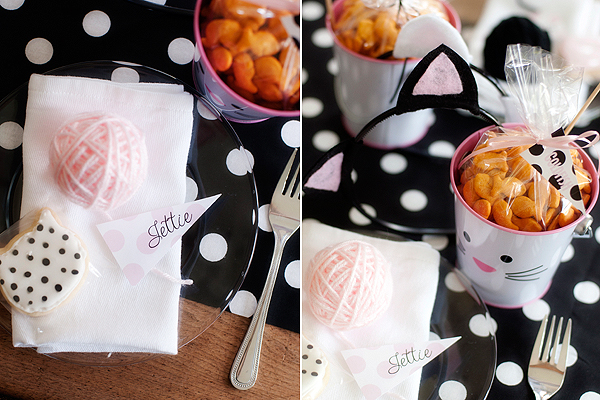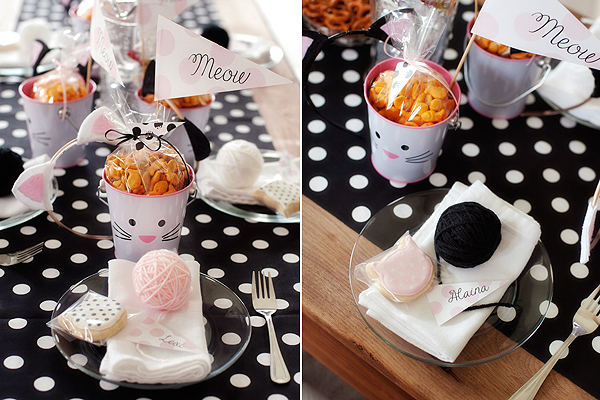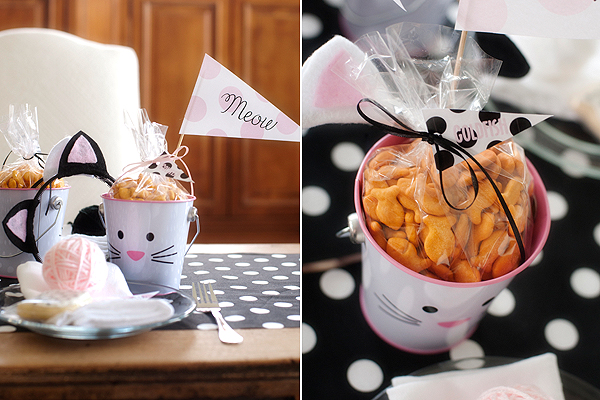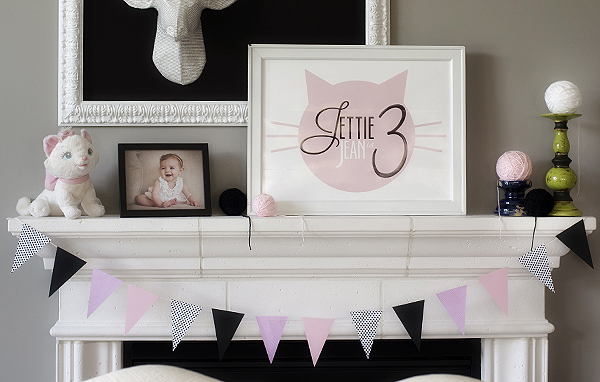 The food was incredibly simple with chicken, tuna and pb&j sandwiches cut out into kitty cat head shapes as well as fruit and veggie trays.  The adorable cake was done by our friends at CakeCrazy.  We could not have been more thrilled with the way it turned out and tasted.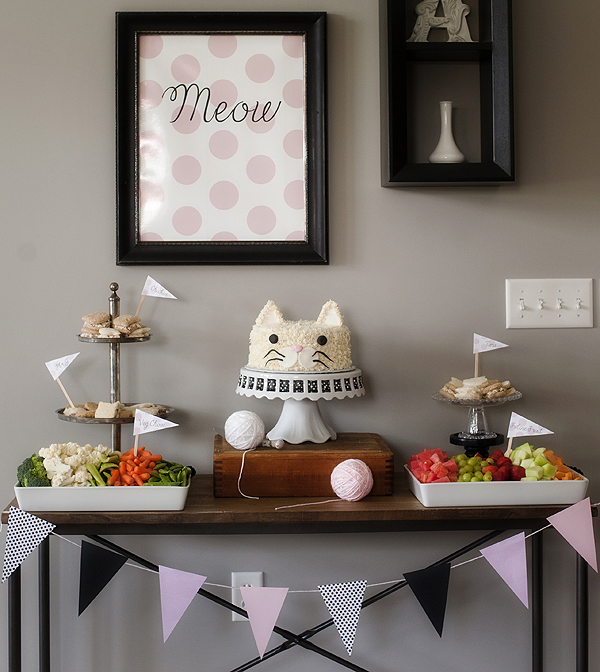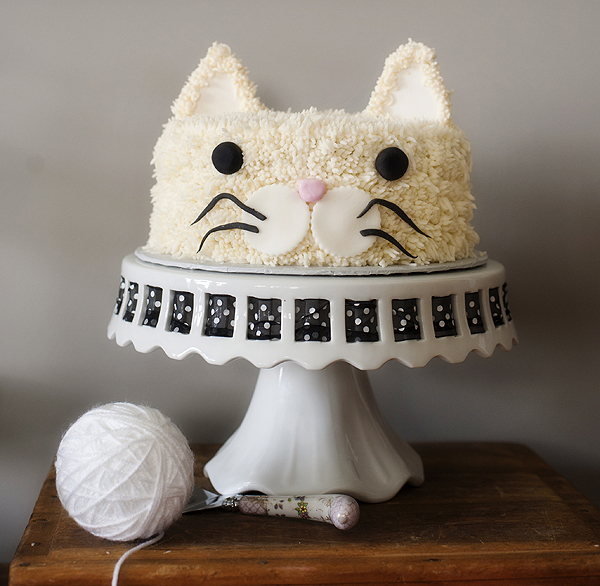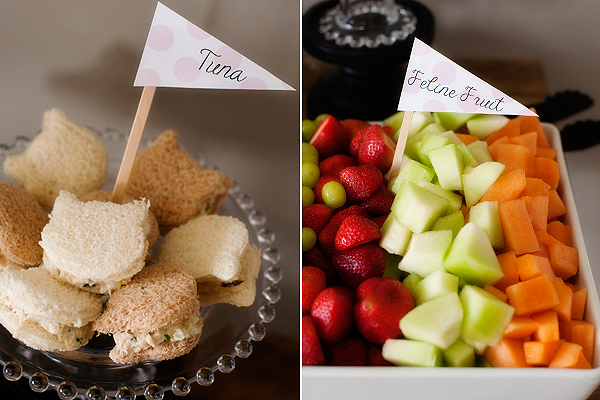 We had a few stations for our pretty felines to enjoy.  As soon as they arrived coloring began followed by everyone getting their whiskers from Shan.  After lunch we played "pin the bow on the kitty".  All very simple activities to put together that provided a little something during those downtime party moments.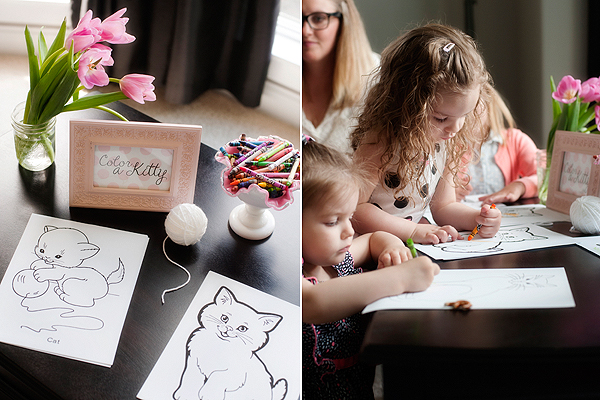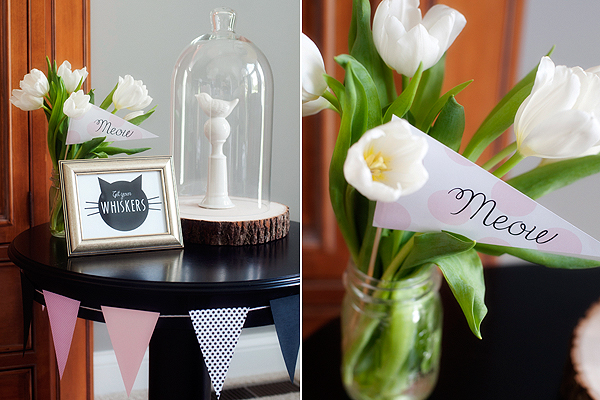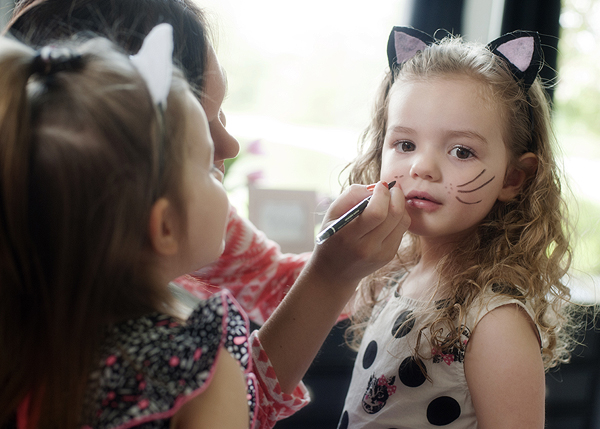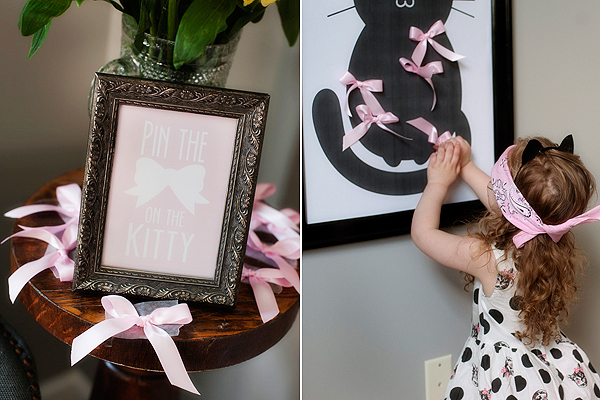 The grand finale of a good birthday party is the blowing out of the candles (we let Sticky join the girls for this part of course).  Thank you to Jenna of 180 Photography for capturing these for our family.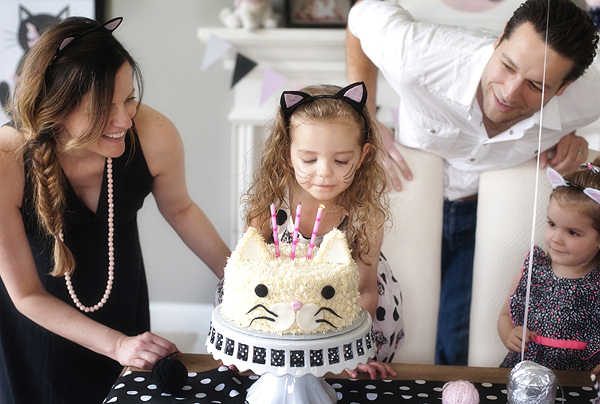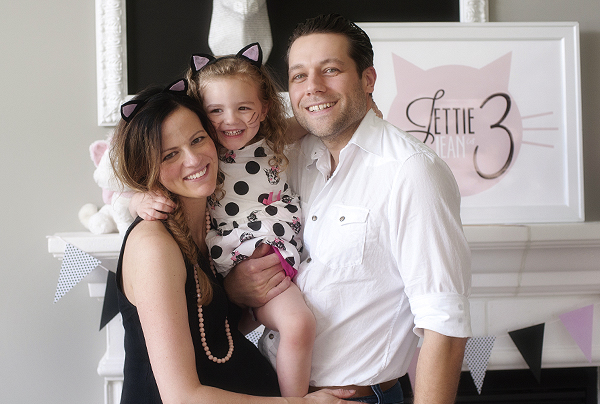 Thank goodness for little girls and sweet birthday parties.  Makes my heart happy that our precious kitten enjoyed her day as much as she did.  Can't wait to see what next year brings in the form of celebrations!
meow,