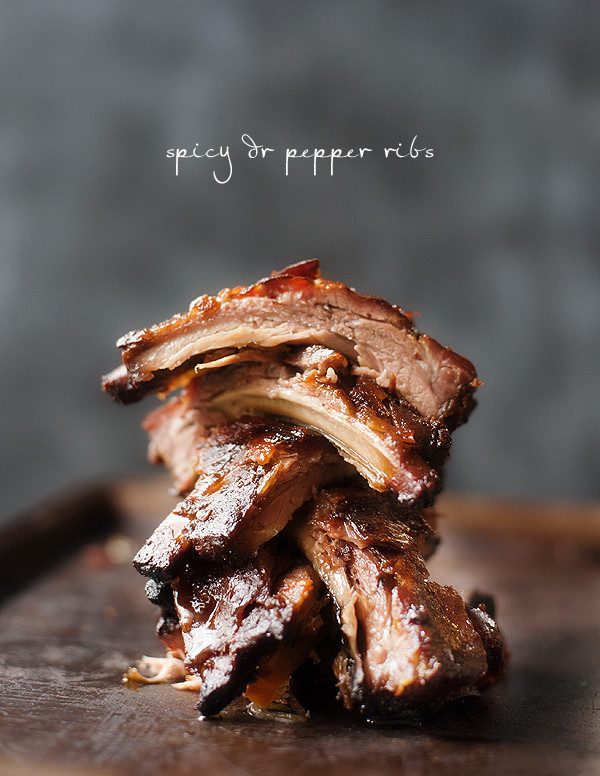 The husband doesn't chime in too much on what he thinks I should or should not post…unless there is a sporting event, Father's Day or any other man centered occasion coming up. That is when I get the "I really think you should post some meat soon Brand."
I aim to please so a stack of ribs it is. Hope you loved them Sticky because I pulled slimy, silver-esque membrane off those just so they would taste even more delicious. That's real love right there. (Has got to be one the most vile food jobs I have ever done.)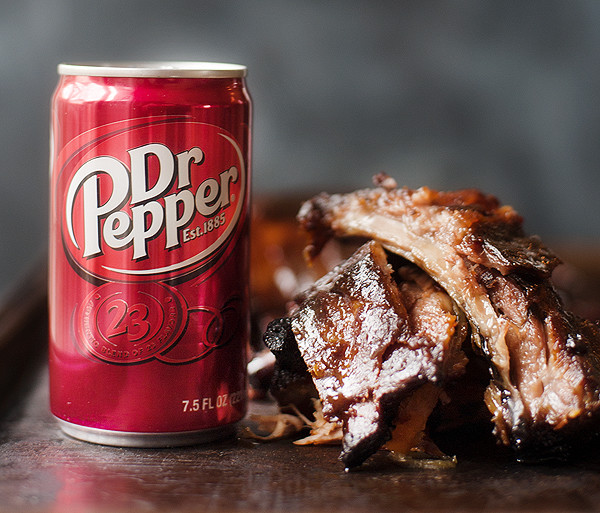 A little about these ribs… They are slightly adapted from a Pioneer Woman recipe. Typically I would go straight up PW but we once made her spicy pulled pork for guests and they were sweating bullets. Since this version had a similar chipotle ratio I decided to cut it in half and pump up the soda a tad.
My mom (and Sticky) love the Bourbon Barbecue Ribs I posted a couple of years ago. My mom in fact makes them for guests constantly. They are easy, but not nearly is simplified as this version. Mostly because of the ingredient ratio. When I asked Sticky which is better he did not have a clear favorite. He does like the bourbon taste in the other recipe but he loves the sweetness of these as well.
So basically you can't go wrong either way. They are both super delicious (and messy) ribs.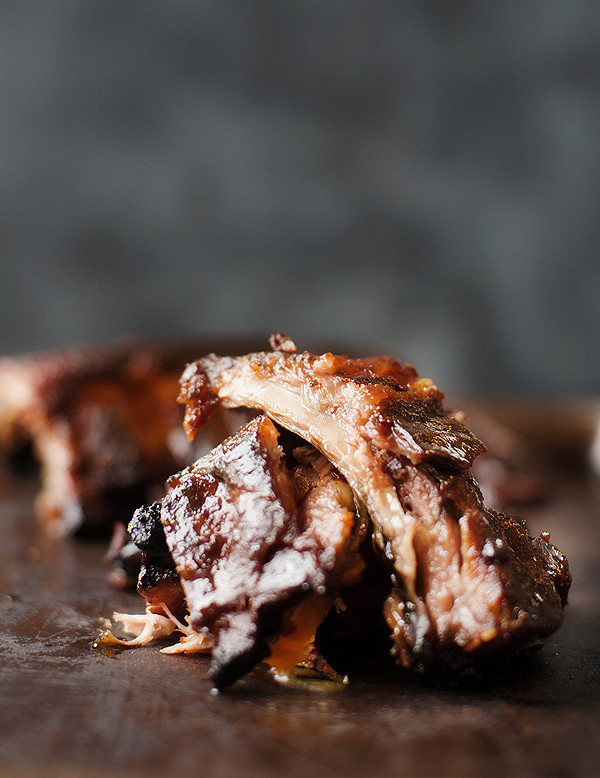 As far as party food I think these would be fantastic at a Super Bowl gathering. Make them the day off and keep them warm in a low crockpot. Just be sure to have plenty of napkins because ribs. (And plenty of veggie options for annoying people like me who show up at events where wings and ribs are typically consumed.)
Enjoy!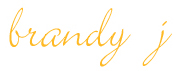 spicy (but not too spicy) dr pepper ribs
Ingredients
1cup of brown sugar
1½ cans Dr Pepper
½ can of chipotle peppers in adobo sauce (I used a 7.5oz can)
⅓cup spicy brown mustard
1tbsp white vinegar
3 garlic cloves minced
2 packages of pork baby back ribs
Instructions
Place brown sugar, dr pepper, chipotle peppers, brown mustard, white vinegar and garlic in a sauce pan on medium high heat. Bring to a boil and allow to boil until it is very thick - coating your spoon thick. This took me about 45 minutes.
Take half of the marinade and brush all over meat. Wrap meat in foil in stick in fridge for at least 8 hours to marinate.
Preheat oven 275ºF and pop ribs in for 2 hours (with foil still on). Remove ribs, turn the oven up to 300º and brush more sauce on the ribs before placing them back in, foil off. Take them out after 20 minutes, brush again, and then pop back in for another 20. If they have the nice, somewhat charred rib look they are done. If not keep brushing and popping back in oven. Serve with extra sauce is desired.
 recipe from pioneer woman