This was suppose to be my last Friday installment of Halloween beverage ideas. Three times I had this all typed up and three times it wouldn't let me post. So here I am on Monday evening (because I wasn't about to dedicate my weekend to figuring out something technical) posting for Friday. What the problem was, I have no idea. (But I am pretty sure it was me because I did a more than an acceptable amount of dumb things last Friday.)
What is always acceptable are yummy cocktails, especially those that are holiday themed. Whether you are looking to spook up your boozey mixer or want to make the kids scream in delight, these ideas will surely be a hit at your Halloween event this upcoming weekend: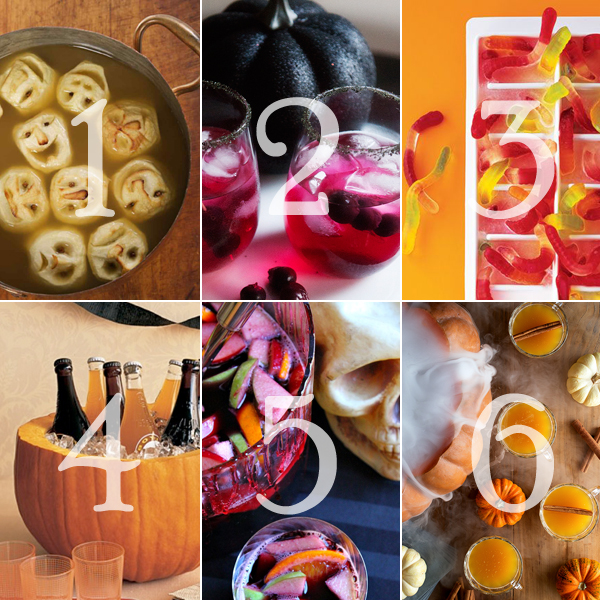 1Shrunken Head Cider from martha stewart/2Concord Grape Goblin Punch from pretty plain janes/3Worm Ice from martha stewart/4Pumpkin Party Cooler from martha stewart/5Halloween Sangria from recipe girl/5Halloween Pumpkin Punch from honestly yum
On an extra fun cocktail side note.. today I learned that domino.com featured my Apple Cider Moscow Mule. Since I think domino is all that and a bag of chips you could say I was pretty thrilled with that special surprise treat. (And have forgotten all about my brain fart Friday.)
Cheers!