This is going to be short and sweet.  Why you may ask?  For starters I'm composing this on my phone in a moving vehicle.  I could ralph at any moment.  Sticky is on a mission to find his football game.  Channel surfing is a soothing experience compared to station surfing.  And due to our lack of headphones Nemo is being found behind my head.  I've already typed too much.  We're moving on…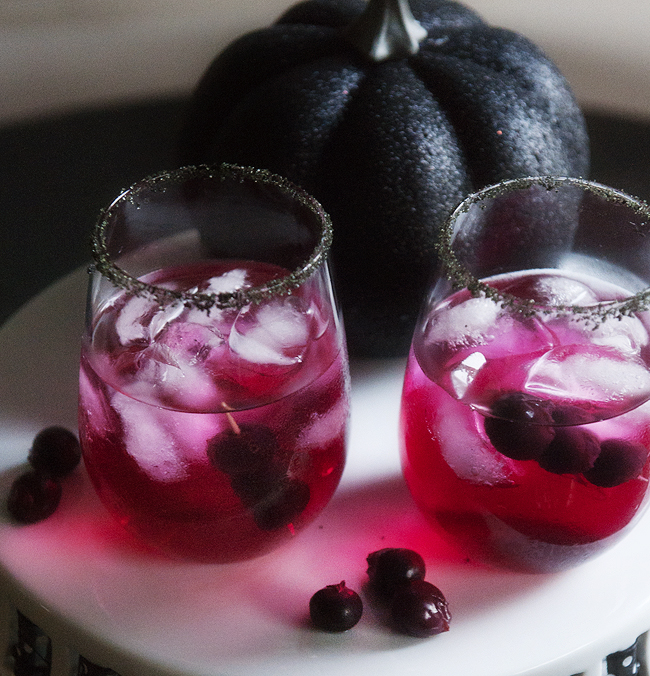 Guest Jane Vicki made Concord grape juice.  I thought cocktail.  It's October so here's your festive Halloween drink.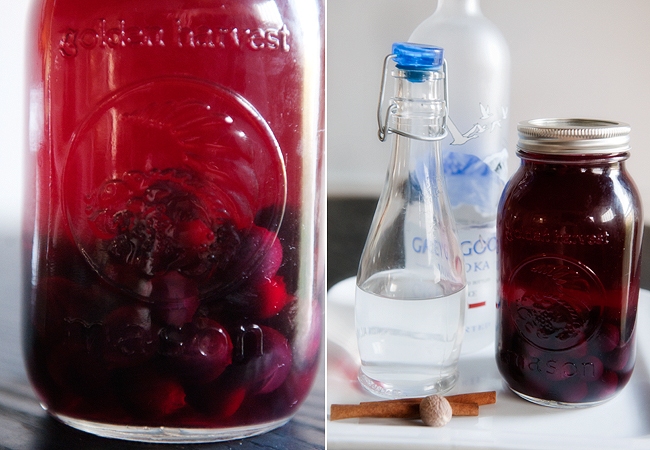 concord grape goblin punch
Ingredients
2 cups Concord grape juice
1 cinnamon stick
1 whole nutmeg crushed
1 cup vodka
4 oz simple syrup
black sugar for rimming (optional)
club soda (optional)
Instructions
Put juice, cinnamon and nutmeg in a pot on high heat. Once simmering remove from heat and cover for 20 minutes. Strain and allow to cool.
Rim 4 glasses using simple syrup and black sugar (optional). Fill glasses with ice.
Pour spiced grape juice, vodka and simple syrup in a small pitcher. Divide evenly among glasses. Top with a splash of club soda (optional).
If you don't like mulled cider you more than likely will not like this.  Grab some grape juice, add vodka and a splash of club soda.  Equally as yum I'm sure and faster to boot.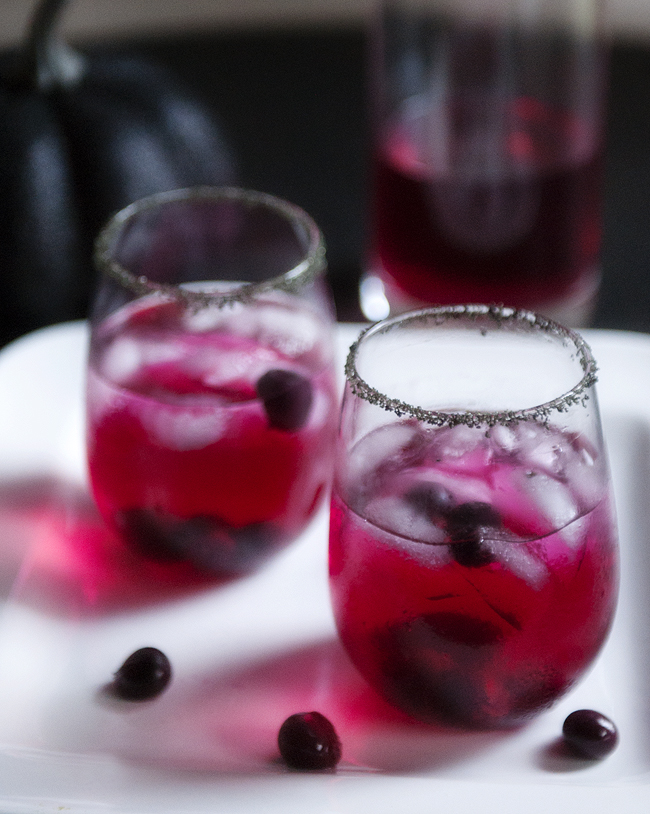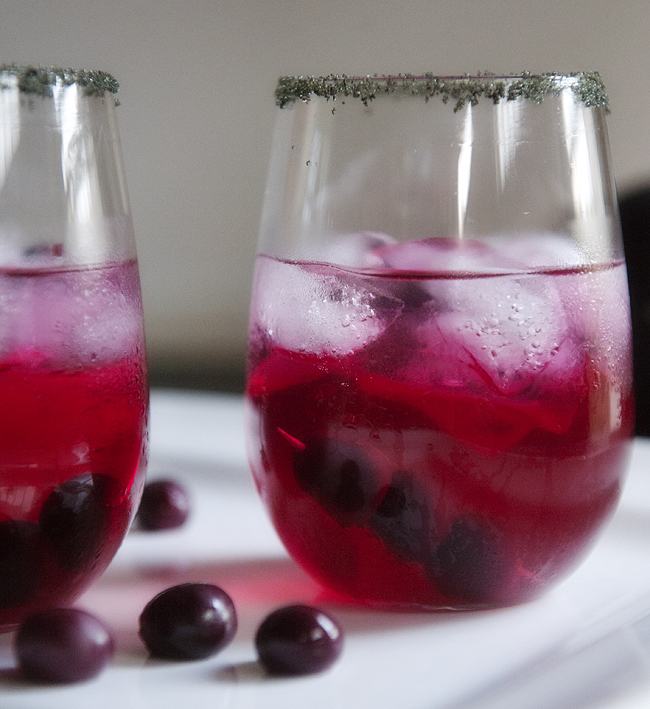 Whether you give this ghoulish drink a try or not one thing is for sure – I'm never typing a post on my phone again.