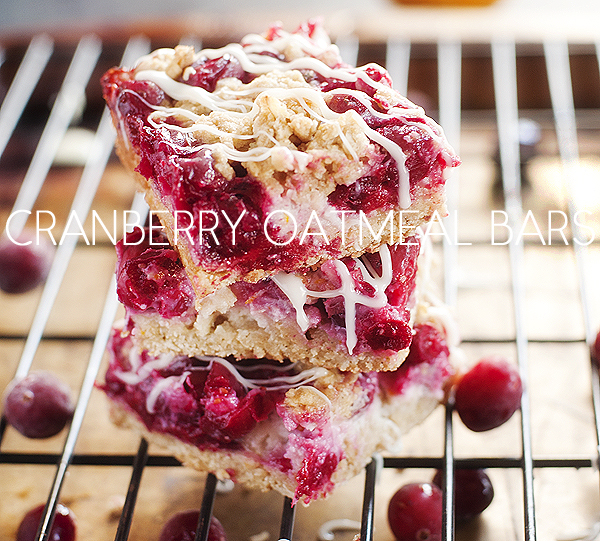 You better believe I just fast forwarded through all things pumpkin and decided to plop a cranberry recipe on here. But I promise there is nothing holiday-ish about my intentions nor these bars. I simply have cranberries in my freezer to be used. Beautiful, fat, Wisconsin cranberries that are about to be in season again…in like…next week. And thank goodness I do because these bars are out of this world good.
Initially I had made muffins and while they tasted fine they did not look so well. (Although Jettie claims they are perfect and not be to thrown away.) At first I was little peeved about the wasted bake time over the non-blog worthy muffins, but one bite of these gems and I'm over it. Nutty, warm oatmeal crust with luscious cranberry filling. It's a bar you won't regret and will make again and again. No matter what month it is.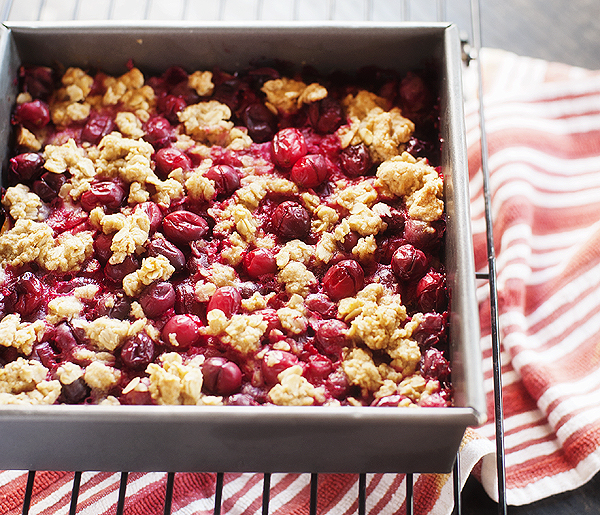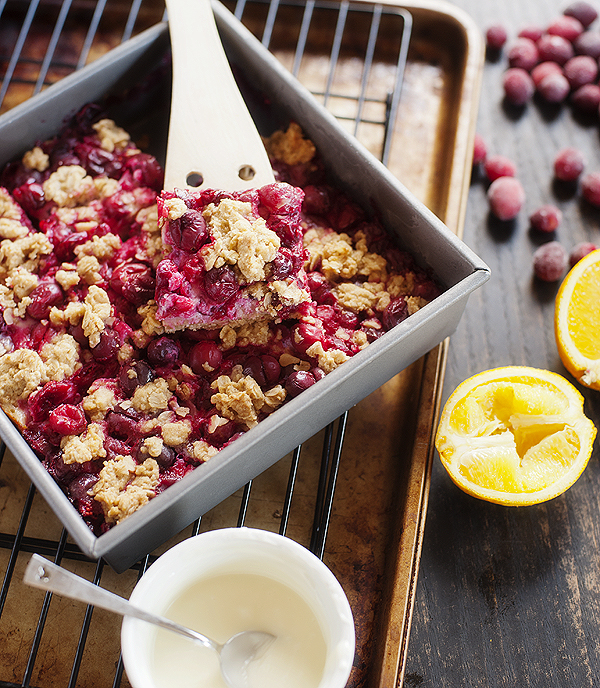 You guys know I love to taste the tart of fruit – no over sweetening in my world. But in this instance I thought a little drizzle of white chocolate couldn't hurt. And it doesn't. In fact it rules.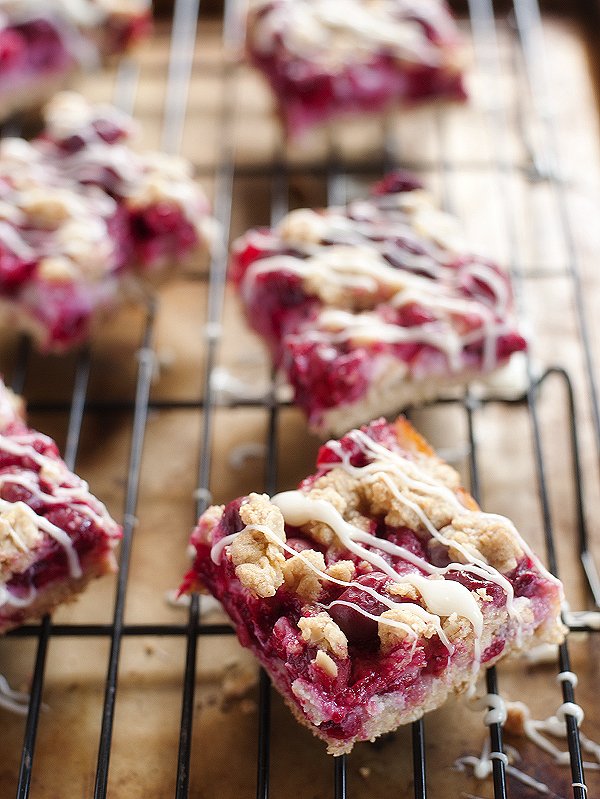 There is something so special about the way the cranberries and yogurt meld into this creamy. luscious filling. Plus these are pretty…and we all love that right?!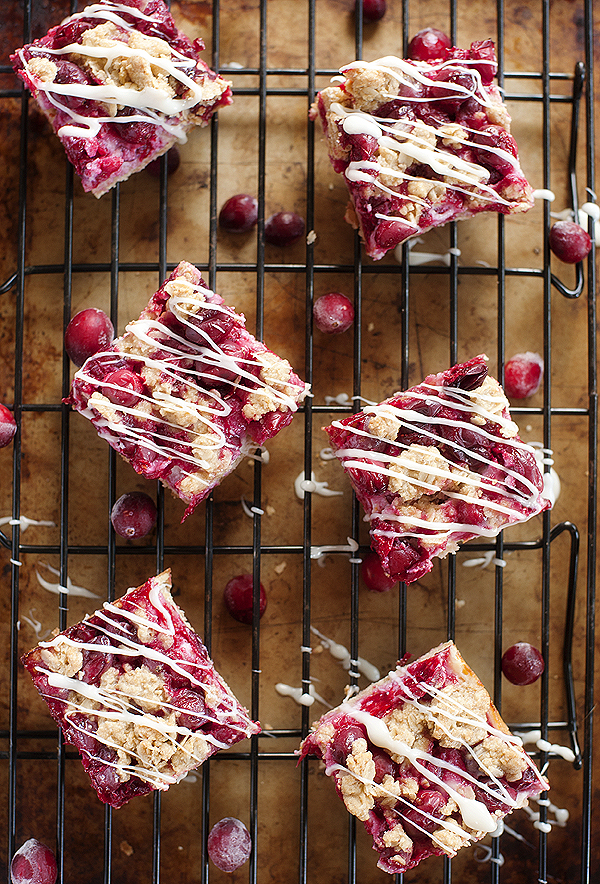 As the holidays approach I am thinking of trying this same recipe with the addition of granny smith apples. (Oh goodness the thought of that just gave me a mini food attack.) As for now I will hide what's left of these bars from the kids and happily watch Jettie eat those crummy muffins. No shame here people. No shame.
Enjoy!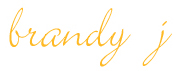 cranberry oatmeal bars
Ingredients
For the crust:
butter for greasing the pan
1cup all purpose flour
1cup old fashioned oats
½cup packed brown sugar
¼tsp kosher salt
¼tsp baking soda
¼tsp ground cinnamon
6tbsp butter, melted
3tbsp orange juice
FILLING:
2⅔cups fresh or frozen cranberries
¾cup plain yogurt or sour cream
⅓cup granulated sugar
2tbsp all purpose flour
1tsp vanilla extract
½tsp orange zest
1 large egg white, lightly beaten
Optional:
Melted white chocolate for drizzling
Instructions
Preheat oven 325ºF. Grease an 8X8 square pan with butter.
For the crust place flour, oats, brown sugar, salt, baking soda and cinnamon in a bowl and whisk together. Stir in butter and juice until just combined. Will be crumbly.
Reserve ½ cup of crust and press the rest into the bottom of the prepared pan.
For the filling combine all ingredients in a bowl. Spread evenly on top of crust in pan and top with reserved crust. If will not cover cranberries entirely and that's a good thing.
Bake on the middle rack for 40 minutes or until edges turn golden. Allow to cool completely in pan on wire rack before cutting. Drizzle with melted white chocolate for extra sweetness. Enjoy!
 recipe adapted slight from Cooking Light