Today is one of those days where my brain cannot get out of it's own way long enough to even form a complete thought.
[After reading previous sentence 14 times I am still not sure it makes sense…]
My man has been gone most of the week and as much as I hate to admit it, I go a little batty when I don't have my partner in crime to lean on. He is home this afternoon to allow me to catch up on some work and prep for a garage sale we are having tomorrow morning. As I was heading upstairs to my office I looked over at him and thought…you know what, work can wait.
What followed was 39 minutes, give or take, of him listening and me talking. I hate it when I leave a conversation thinking "damn, I talked too much and listened too little." But you know what?.. Things were brewing. And if I can't unload all my crazy, irrational, random thoughts on my best friend…then who can I talk to?
There are so many things I only have myself to blame for…but everyday we are given is a opportunity to be a better person than we were the day before. And when you have someone you can share your whole self with…the good, the bad, the crazy ugly…it can only mean you must be doing something right.
I'm not 100% sure what I am doing right. But whatever it is I don't ever want to stop.
This weekend I want vegetable parmesan, craft beer, late night chats with Sticky and lots of together time with these beautiful creatures: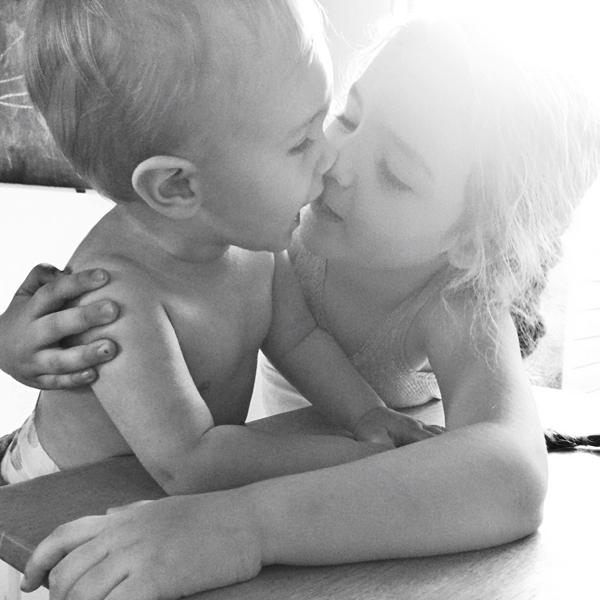 Yeah, definitely doing something right…
Cheers!