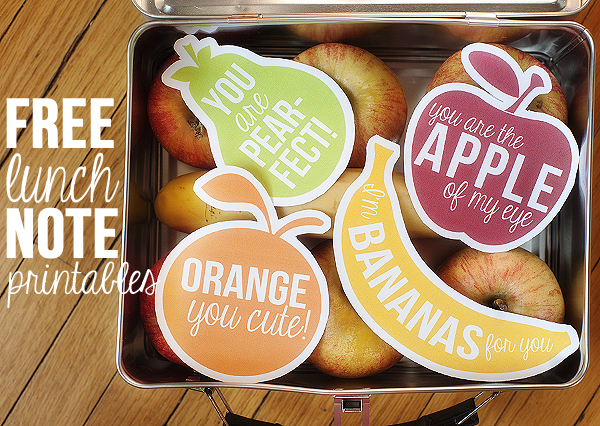 Day 2 of preschool and I was already flying around the house like a crazy lady in order to get one school-goer out the door with a little one in tow. Giving myself plenty of time is not a skill I posses. (Quite honestly I think I get some sort of sick rush out of the pressure to make it out the door on time. I blame my genes.)
To make my life slightly easier I thought why not have some cute lunch notes ready that I can jot a quick message on. Jettie will love how fun they are (especially the play on words, she's so into that lately) and I'll love the fact that they made her smile at lunchtime.
Of course I had to share with the rest of you! These are perfect for throwing in a bag or box. You can write your child a note on the back or place on a chalkboard lid beside a message. Kids love to feel like someone is thinking about them – heck, don't we all love that?!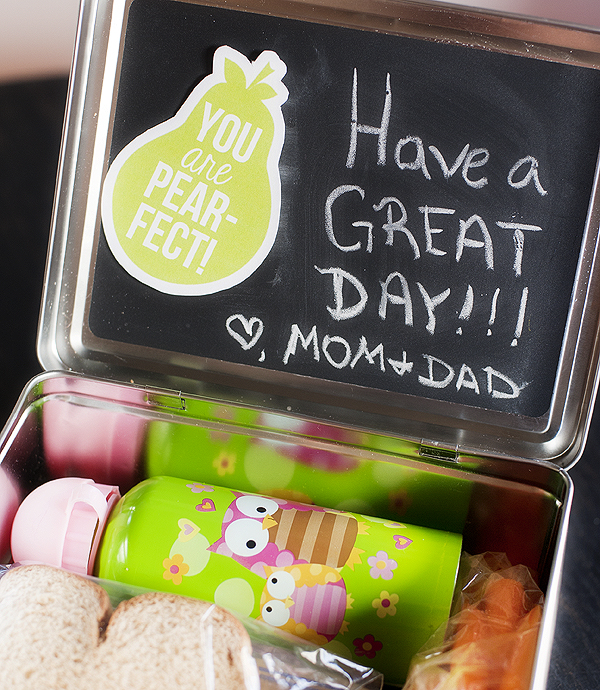 I can't decide which is my favorite. Fruit is so darn cute these days!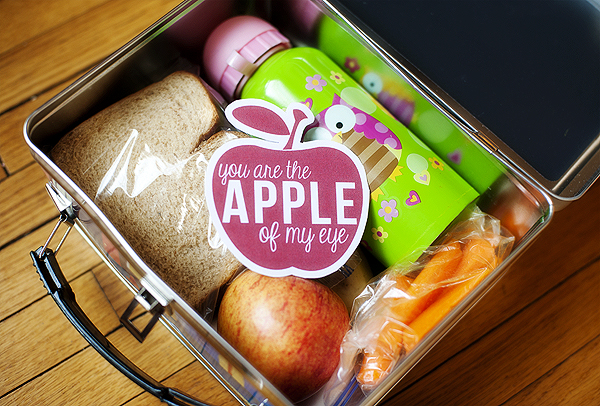 If you want some of these for your little ones lunch simply:
Download the FREE printable
Print on 8.5×11 paper (card stock works best but regular paper in a pinch is fine)
Cut out each shape (try to cut on the side of the dark guide line near the graphic so the line will not show after completely cut out)
Be sure to stash them in a safe place as to not ruin the surprise. If you would be interested in seeing more free lunch note printables on PPJ please leave a comment here or on FB, Twitter or IG. Thinking about some monthly or seasonal versions – curious if the rest of you would be on board with that as well.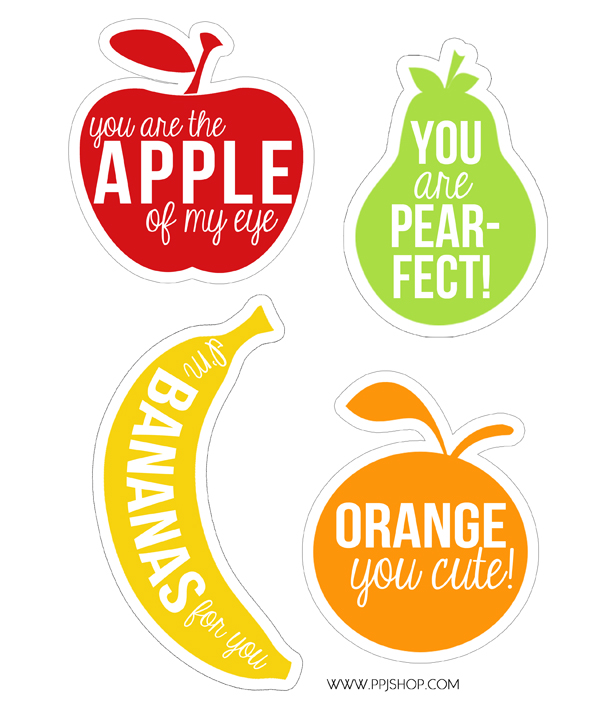 As for Jettie…I know it is very early in the game but she could not be loving school more. I cannot believe how grown up she seems in a mere week. That smile really says it all doesn't it?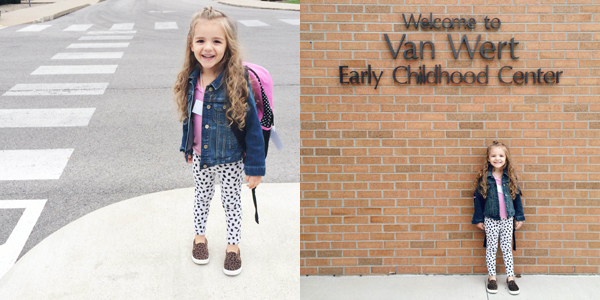 Cheers to crazy mornings and cute lunches!
xo,