We have fresh harvest veggies in the plenty over here and I could not be more pleased about it. Every meal we grill, roast or simply eat fresh something from our loot. Last Sunday we all had pizza on the brain and I thought why not top it with summer's current best offerings. It was a good idea…no, it was great idea.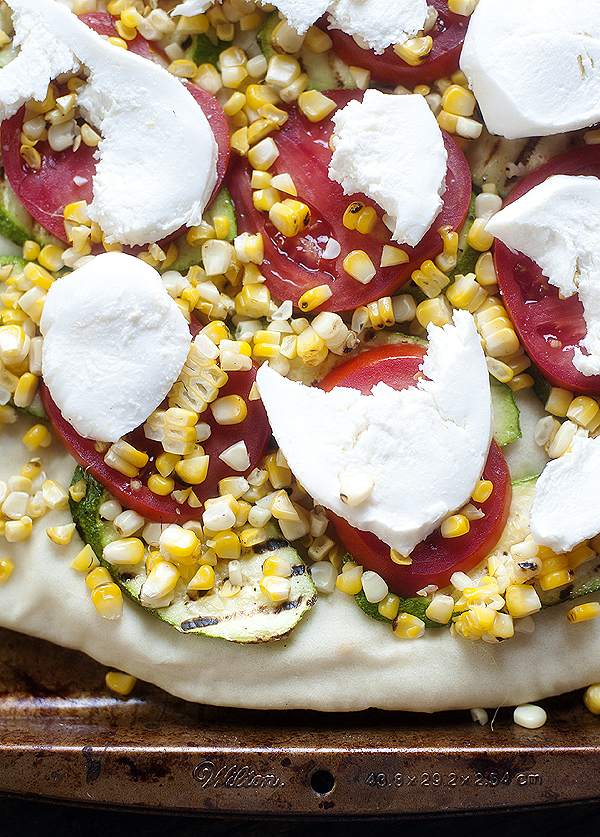 This pizza requires very few ingredients, always a plus in my book. There is more work in the prep with the grilling and the charring but believe you me it is worth it. I think we can all agree something magical happens to anything that is grilled, with veggies being no exception. That smokey flavor layered on top of the freshness is what summer is suppose to taste like…and this pizza is all summer – every. single. bite.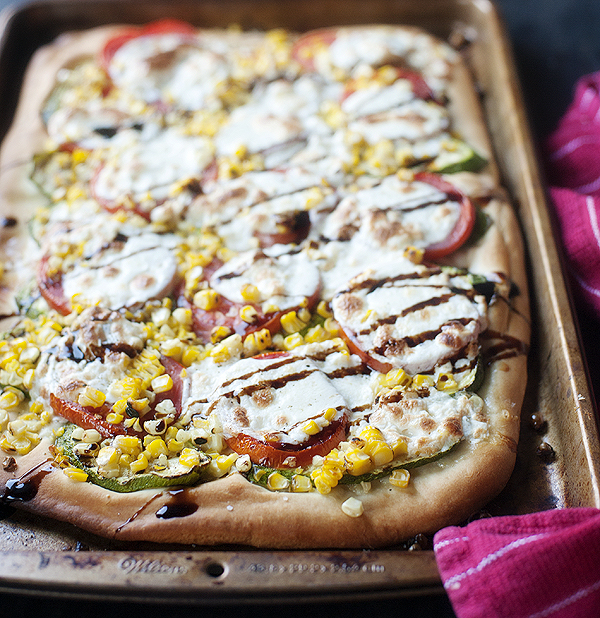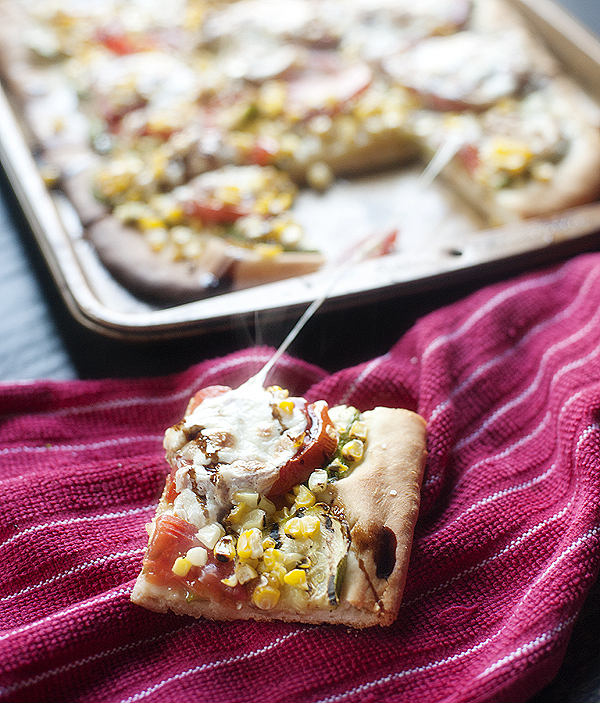 Two days in a row of topping my food with balsamic gaze. Yeah, you could say I am a little obsessed. Drizzle this on your pizza and you will be too. It is the wow factor in an otherwise good pizza.
Of course if you do not have any on hand you can always add umph with cheese. Goat cheese in particular would be fabulous.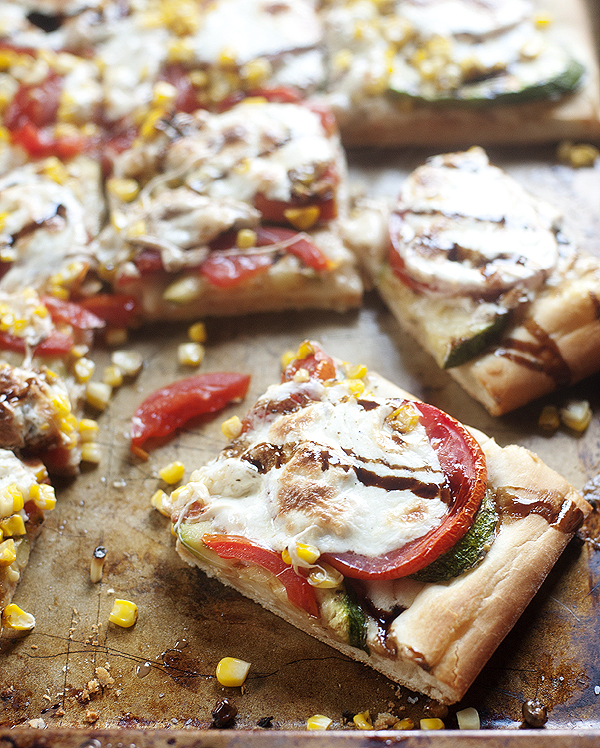 I love having another way to eat our bounty of veggies. I want to know what you are doing with yours! (Hopefully this pizza goes on the roster.)
Enjoy!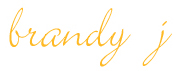 tomato, corn & zucchini pizza
Ingredients
Raw pizza dough for one pizza (I used half of my easy pizza dough recipe)
olive oil
1 zucchini sliced lengthwise ¼"
2 ears of corn, shucked
1 fresh tomato, sliced
1 8oz ball fresh mozzarella, sliced
salt and pepper
balsamic glaze for drizzle (can use thick aged balsamic vinegar or reduce ¼cup balsamic to half)
Instructions
Preheat oven 425degreesF. Spread dough onto a olive oil greased baking sheet.
Toss zucchini with olive oil, salt and pepper. Grill both sides in a grill pan. Set aside.
In same pan char the ears of corn on all sides. Cut kernels off ears and set aside.
Take grilled zucchini slices and place evenly on pizza. Top with tomato slices and then corn. Finish with mozzarella. Bake in the oven for 12 to 17 minutes or until the crust is beginning to brown and the mozzarella gets brown bits on it. Allow to cool for a few minutes and then sprinkle a little salt and pepper on top and drizzle with balsamic glaze. Enjoy!