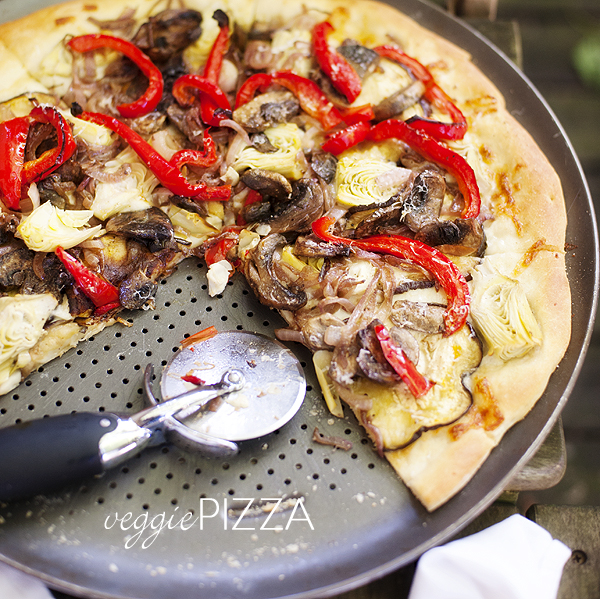 Tonight I had a peanut butter sandwich – the kind where you slap pb on a slice of wheat bread, fold it over and shove in your mouth – and red wine, solo. Last night I ate this pizza with Sticky and the kids. Last night's dinner totally kicks tonight's booty…well, maybe not totally. The wine is really good.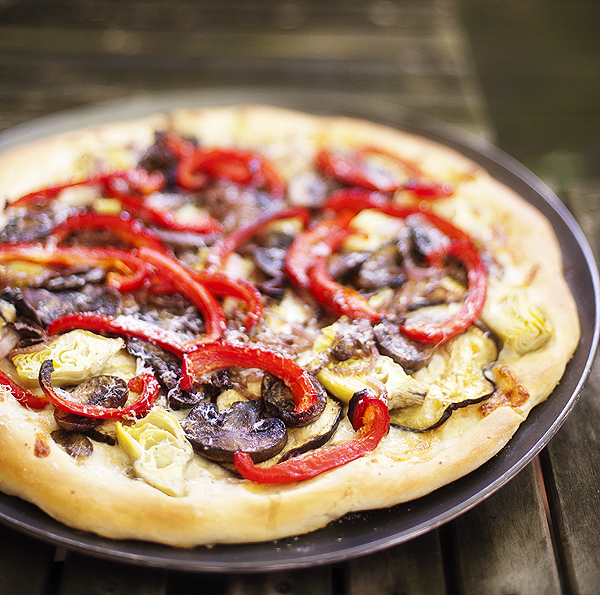 You guys know I love pizza. And for the most part I like to keep it incredibly unassuming and simple. This version though, it is a little more time consuming than I traditionally go for. But all those roasted veggies on top of dough and a bed of cheese make it worth the extra effort. Trust me.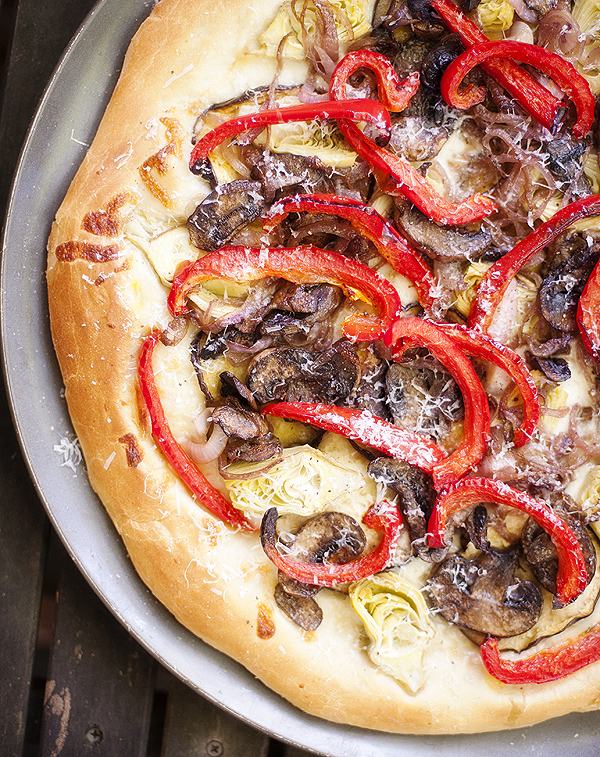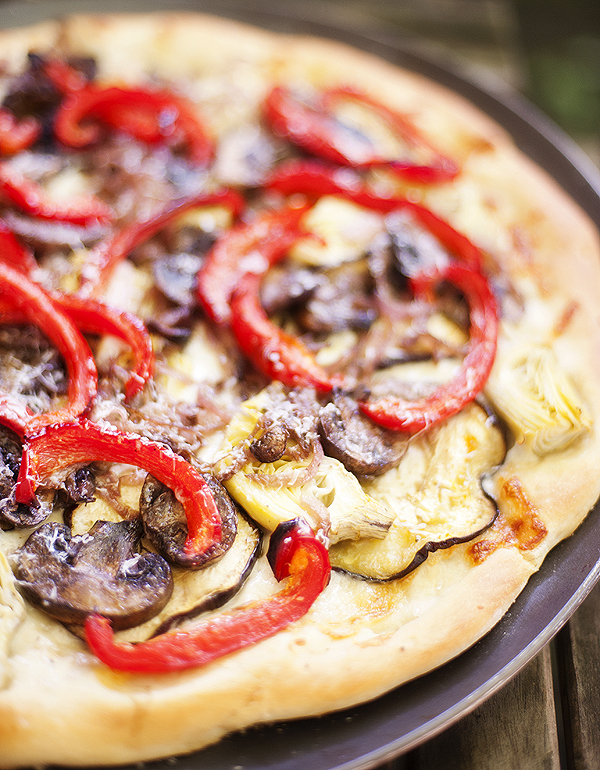 The original recipe called for pizza sauce. I decided to leave it out because quite honestly I was not in the mood to make marinara. (Good decision for future Brandy because if I would have made that marinara then no wine for me tonight. That's just sad.) We almost never put sauce on our pizza anyways so I figured it wasn't going to make or break the recipe. And it didn't because every bite was amazing.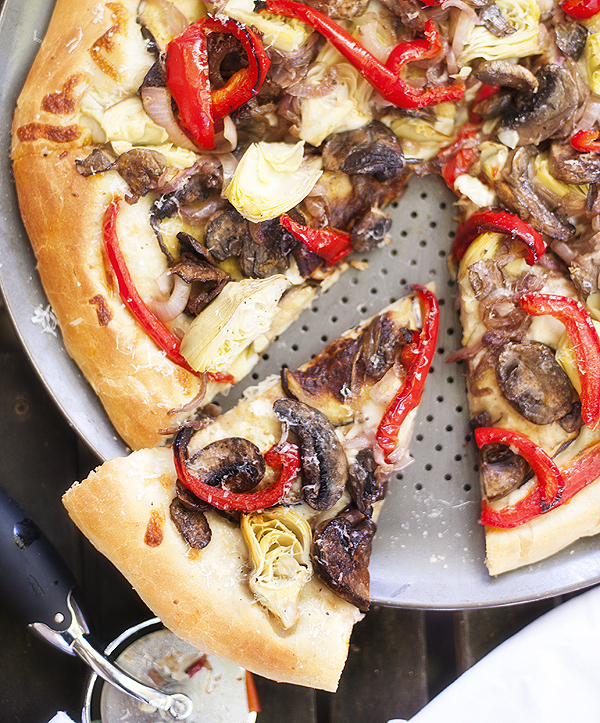 You can mix and match veggies as you wish but I'm telling you…this combo is a winner. Give it a try on your next pizza night!
Enjoy!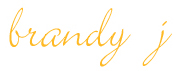 veggie pizza
Ingredients
1 small eggplant (or ½ large), sliced thinly
1 red pepper, sliced
1 can artichoke hearts, drained and cut in half
1 small onion, thinly sliced
1cup mushrooms, sliced
olive oil for roasting veggies
salt and pepper
Pizza dough (enough for a 12" pie - I used ½ of our Easy Pizza Dough recipe)
1cup shredded mozzarella cheese
3tbsp grated Parmesan cheese
Instructions
Preheat oven 375degreesF and line a backing sheet with parchment paper. Place eggplant, red pepper and artichoke hearts on sheet and drizzle with olive oil and season with salt and pepper. Roast to desired brownness - about 20 minutes.
Meanwhile drizzle tbsp of olive in a large skillet and heat over medium low. Add onions and mushrooms and allow to caramelize, stirring often, for 15 minutes or until desired caramelization is reached.
Place pizza dough on pizza pan or stone. Bump oven up to 475degreesF. Top crust with mozzarella and then all roasted veggies. Bake in oven for 15 minutes - until crust is golden and cheese is bubbly. Remove from oven and top with Parmesan cheese.