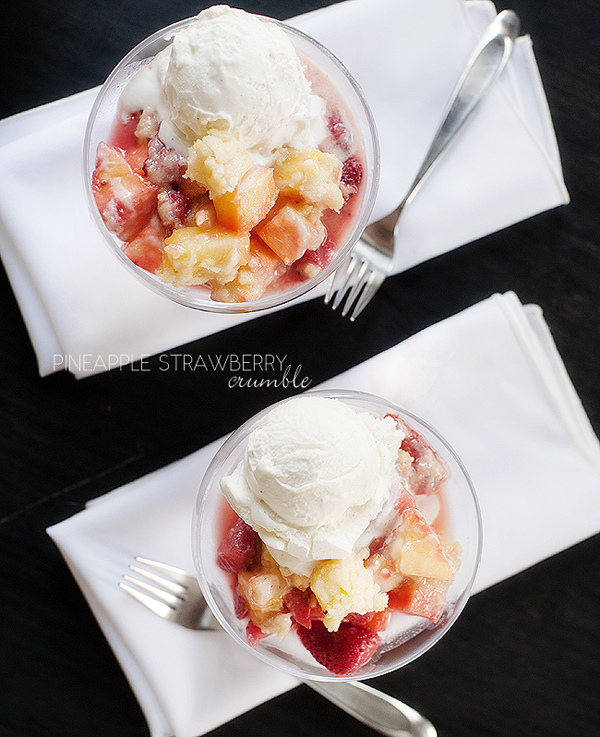 This is one of those desserts that brings up fond childhood memories of potluck dinners and tables full of super sweet desserts. Cool whip, pie filling and canned fruits always drew my attention – especially if they were layered with white boxed cake. Mmmmm…..nothing says dessert like preservatives.
I'm not claiming this crumble is healthy by any means…but there is a bountiful of fresh fruit and absolutely nothing came from a box or plastic tub. Just look at that color below – no cans here folks!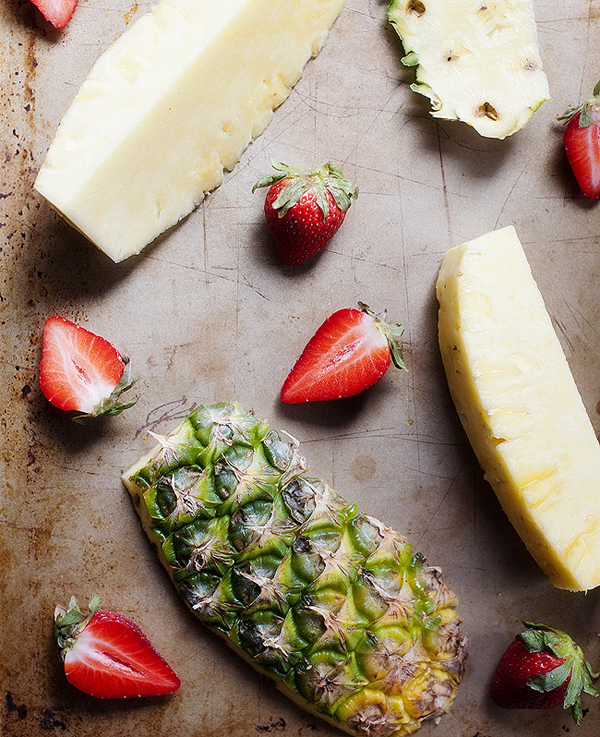 I know it was a mere month ago that I posted a crisp which is yes, very similar to a crumble. (Practically the same thing.) Strawberries were involved as well. My apologies for the lack of variety. There is a serious strawberry obsession in our home and the pineapple was on sale. I was considering a cake but a crumble was a safer, easier bet…and I promise, just as good.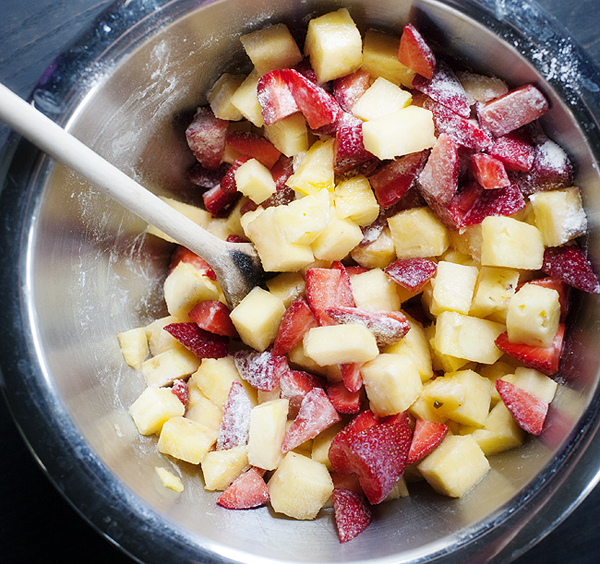 You've got to use your fingers to get that topping texture just right. It's fun and effective.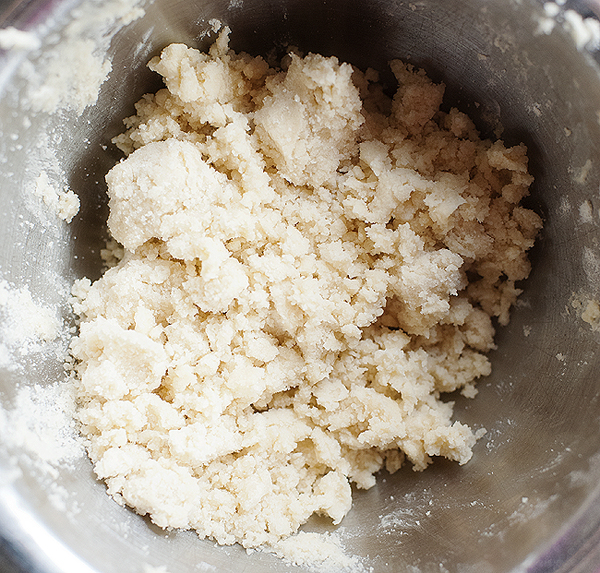 How do you know when most things are done in the oven? The smell. When your home is filled with the scent of tropical cake you will know that your crumble is done.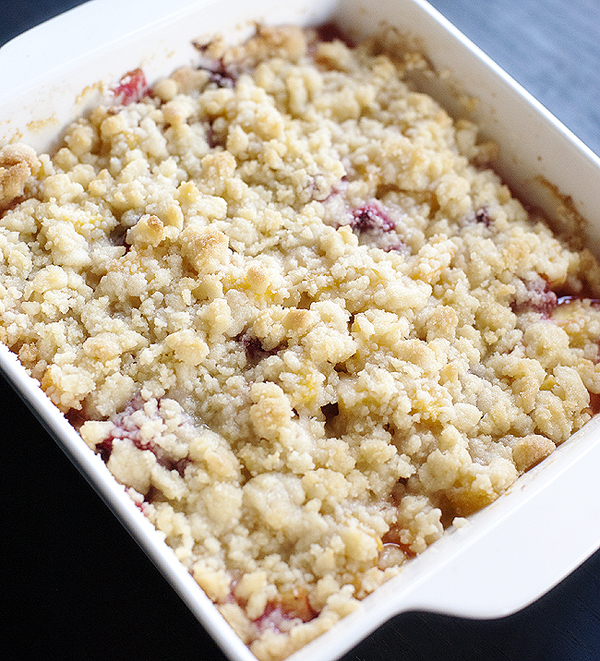 Vanilla ice cream is not required, but is definitely recommended.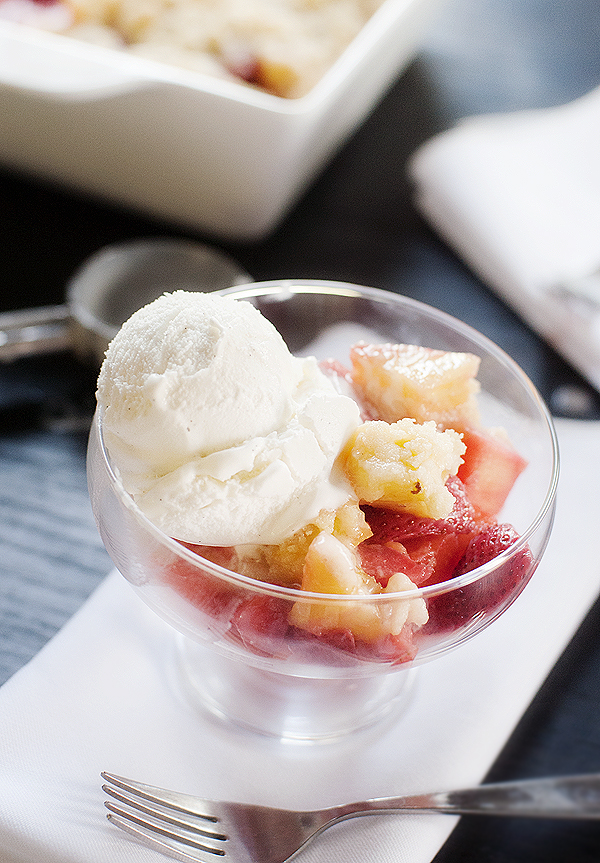 You've got to love a dessert as simple and unassuming as this one. My family, and belly, sure does.
Enjoy!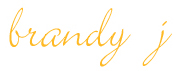 pineapple strawberry crumble
Ingredients
4cups chopped fresh pineapple
2cups hulled and quartered strawberries
1cup plus 2tbsp flour
1cup plus 1tbsp sugar
½tsp salt
1stick unsalted butter
Instructions
Preheat oven 375 degrees. Grease an 8" square pan.
Toss pineapple and berries in a bowl with 2tbsp flour and 1tbsp sugar. Pour into prepared dish.
Combine remaining flour, sugar and salt in separate bowl. Add butter and combine with hands until a crumbly texture forms. Spread evenly on top of fruit.
Place in oven for 25 to 30 minutes or until top is golden and your home smells like tropical cake. Let set 10 minutes before serving. Don't forget the ice cream.
link