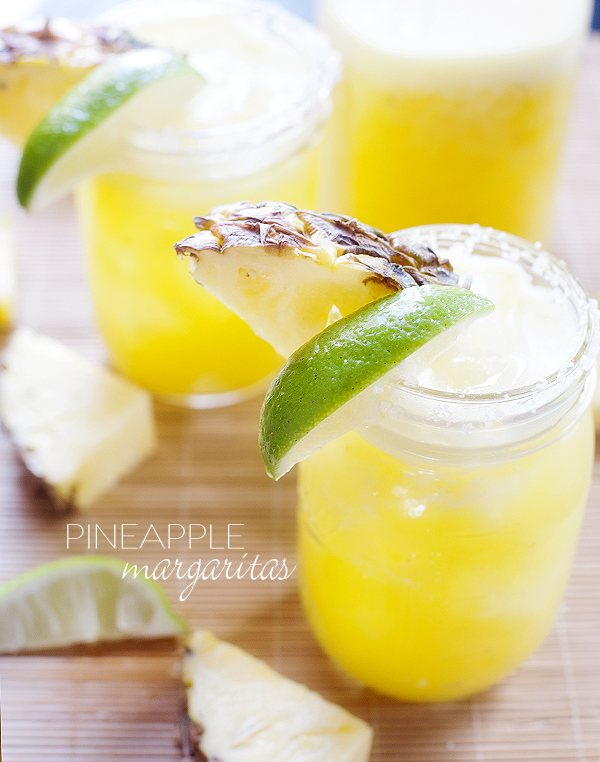 You guys, if you like pineapple at all you absolutely must try these. That is unless you don't like margaritas. (But who doesn't like margaritas???)
This is the freshest, most perfectly pineapple-y marg you will ever taste. With just the right balance of sweet and sour. As long as you don't try to shortcut any of the ingredients (can of pineapple juice – no, no) you can not go wrong with this cocktail.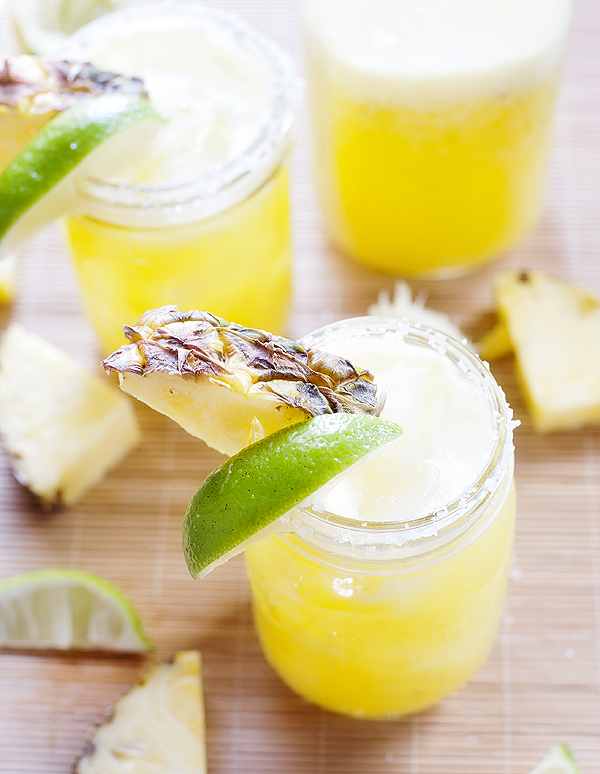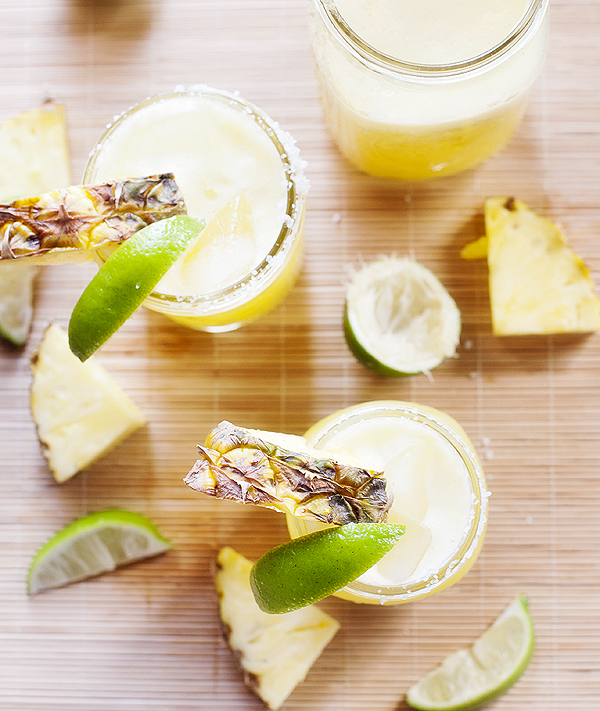 Typically before posting a recipe I do a quick search of how many other posts include the star ingredient. You could have knocked me over with a feather when only one recipe came up featuring pineapple. I mean, I love me some pineapple! It's cute, fun to cut and incredibly delicious. Be prepared to see more pineapple goodness on PPJ. (And feel free to send me your favorite recipes, please!)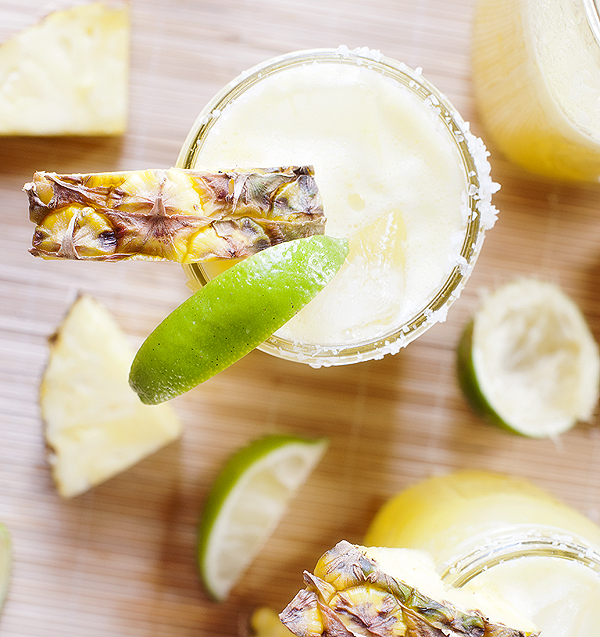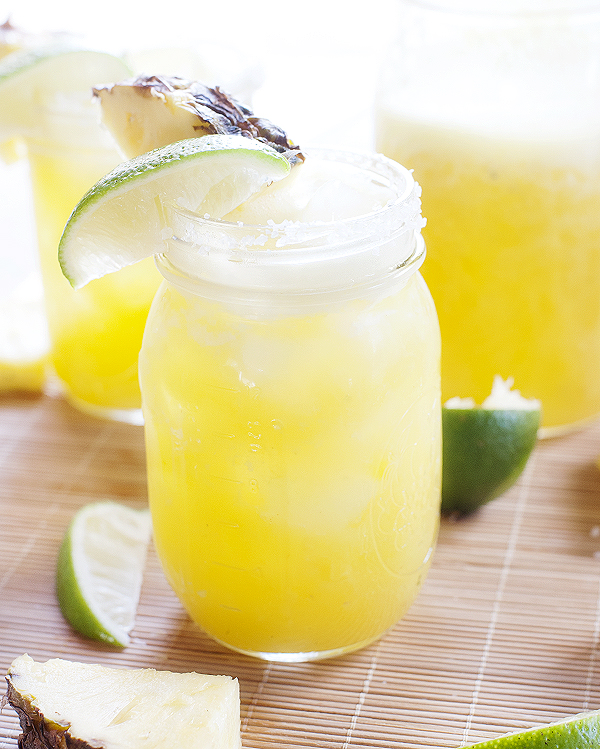 This evening we will celebrate our friend Adelynn's FOURTH birthday…which also means our Jettie will be turning the big 4 in a few weeks. Followed by Bingham turning into a ONE YEAR OLD. What is happening??!! This cannot be real life guys! These kids really do grow up in a blink of an eye – just like everyone warned us. Thank goodness for memories…and margaritas, lots and lots of margaritas.
Hope you're celebrating this weekend!
Cheers!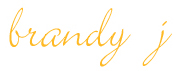 fresh pineapple margaritas
Ingredients
3 cups of chopped fresh or frozen pineapple
1 cup fresh squeezed lime juice
1 cup silver tequila
½ cup orange liquor (such as triple sec)
¼ cup simple syrup
sea salt to rim glasses (optional)
lime and pineapple wedges for garnish (optional)
Instructions
Place pineapple and lime juice in a blender and pulse until well pureed. Add tequila, liquor and simple syrup. Blend until combined.
Rim 4 large glasses with lime juice and dip in sea salt. (optional) Fill glasses with ice.
Divide margarita evenly between glasses and enjoy!