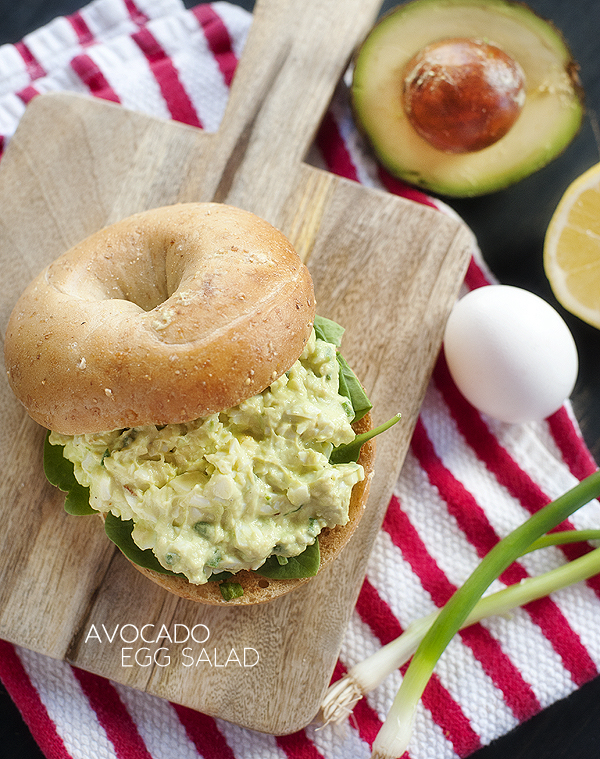 It's funny how a song, cultural event or even a recipe can take you right back to days that feel like a whole other lifetime ago.  "What If God Was One of Us" by Joan Osborne, the OJ Simpson verdict and egg salad sends me to my brief life at Eastern Michigan University.  The first best, worst decision I made as an adult.
Unfortunately I do not possess an overabundance of great memories from my short stint up North.  That egg salad though, it reminds of a sweet soul named Kendalynn. A girl from the  Upper Peninsula with a strong Dutch accent and as Catholic as they come. After some compromising, persuading and eventually force Kendalynn became my roommate.  While we were very different on many levels we did share a common moral foundation that we so desperately needed to find in another person.  (Although to be fair, Kendalynn was practically a nun compared to me.)
Our dorm had eateries in the lower level which consisted of a "kind of" Taco Bell and a deli.  I have always liked egg or tuna salad but would often hesitate to order in front of others. (Siting a traumatizing lunch room experience with me, my container of tuna salad and a dozen crinkled nose girls saying "ewwwwwww…what stinks??!!") Kendalynn green lighted my choice in lunch cuisine though by proclaiming she loooooved egg salad. Which in turn made me love her. We both agreed the egg salad was subpar but regardless we enjoyed a wheat pita stuffed with egg salad at least 3 times a week.  It was my favorite part of the day.  Lunch with Kendalynn – the girl who made it okay to like egg salad and most importantly be myself around.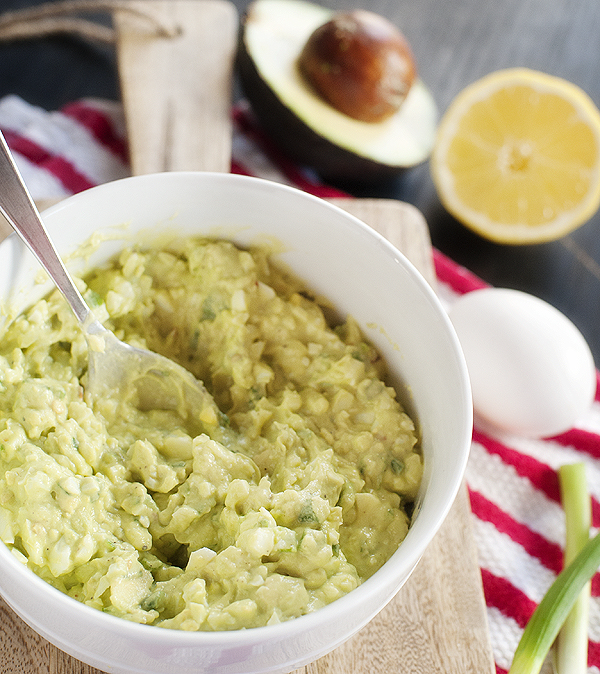 This version of egg salad is far better than that basement deli offering.  No dull, boring tasting salad here.  There is zip on top of zip in this recipe.  Even better than that is the no mayo factor (unless you substitute it for the yogurt but even at that it's only a measly tablespoon).  Avocado adds the creaminess, as well as that dreamy green color.  This is one wide awake egg salad.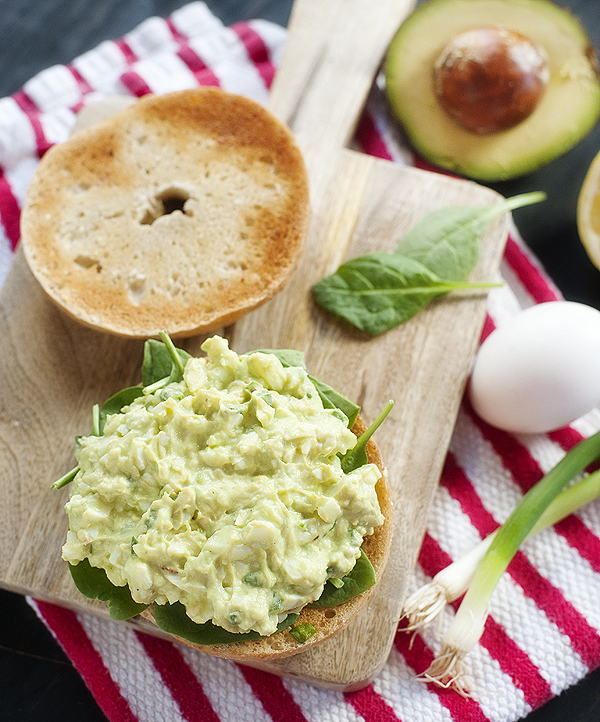 What you want to eat your salad with, or on, is totally up to you. Lately our home is filled with bagels because our local bakery makes some of the best I've ever had (this is good and bad news for obvious reasons). Sticky and Jettie have made a routine of walking downtown for the BOGO offering of day old bagels.  We enjoy them many different ways but I'd have to say the opened faced, egg salad topped version is my current favorite.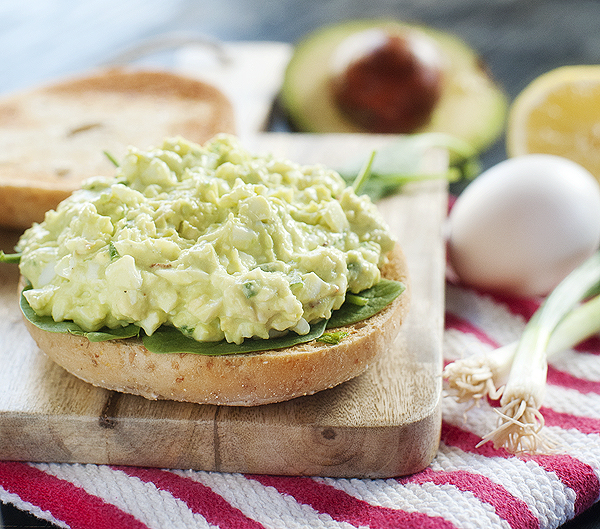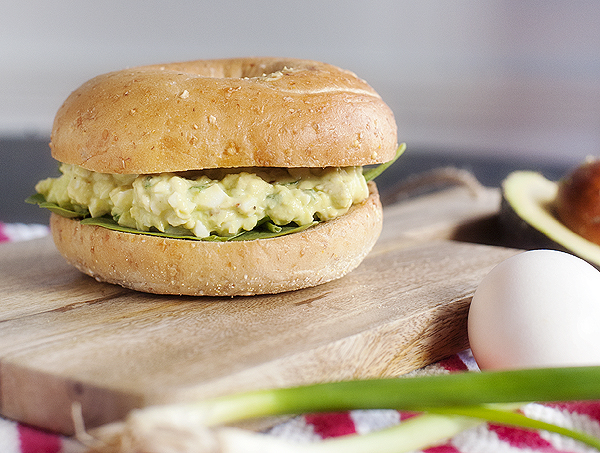 If you have Easter egg dyeing plans in your near future this is a recipe worth saving.  We will definitely be making another batch – hopefully if Kendalynn is reading she will too…  (Wouldn't that be something?!)
Enjoy!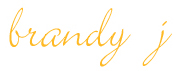 avocado egg salad
Ingredients
2 hard boiled eggs, chopped
2 hard boiled egg whites, chopped
1 large avocado
1tbsp plain greek yogurt or mayo
½tsp dijon mustard
juice of ½ lemon
¼tsp red pepper flake
2tbsp chopped green onions
salt and pepper to taste
Instructions
Combine chopped eggs and avocado in bowl and mash with fork until avocado is creamy.
Add the rest of the ingredients and mix well. Season to taste with salt and pepper.
Serve on favorite bread, with veggies, crackers or pita chips.