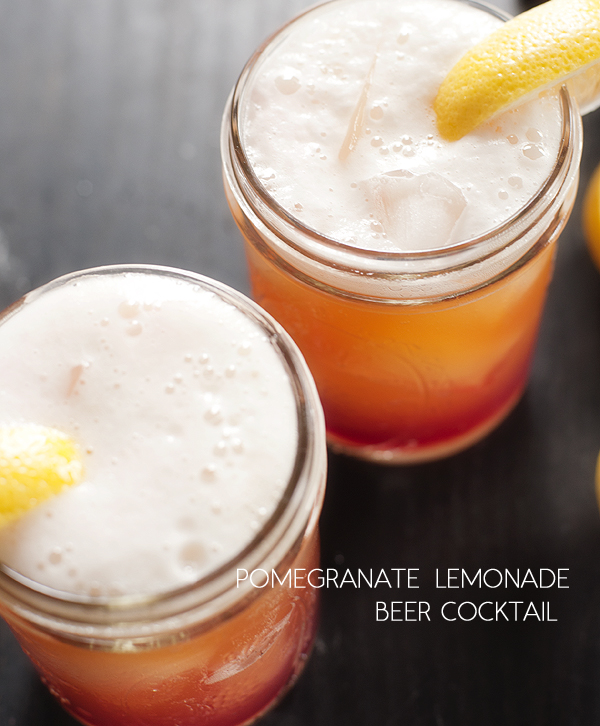 If we ask Jettie who her favorite Disney princess is she will undoubtedly respond "All of them."  Which color she likes best?  "Pink, purple, red, well…all of them really!"  Girl doesn't like to play favorites with the fun things in life.  I can respect that because I don't like to either.  When asked whether I prefer sangria or a beer cocktail for an afternoon of leisure?  Make them both and grab two glasses.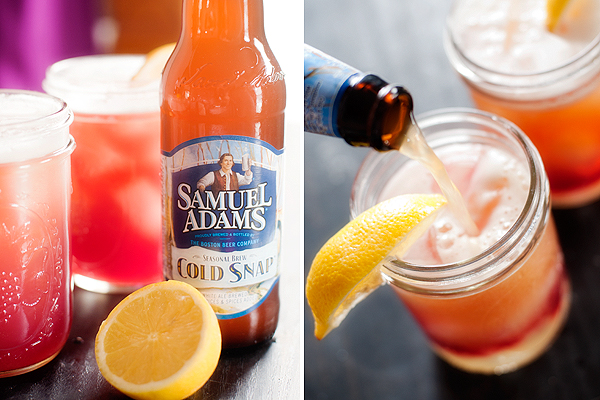 Today I am talking beer cocktail, one that I am not technically sure what to call.  Some would say this is a French Monaco.  I beg to differ because that drink is not only shaken but it is made with a pale lager.  This drink is  less maintenance (you simply dump it in a glass over ice) and made with white ale.  While perusing the internet I did come across a "Maybe Next Year" title in order to make it slightly more festive for the Super Bowl.  No one knows what that is so I am going with the obvious.  There is pomegranate, lemonade and beer in this – just as you would suspect.  And yes, it's damn delicious.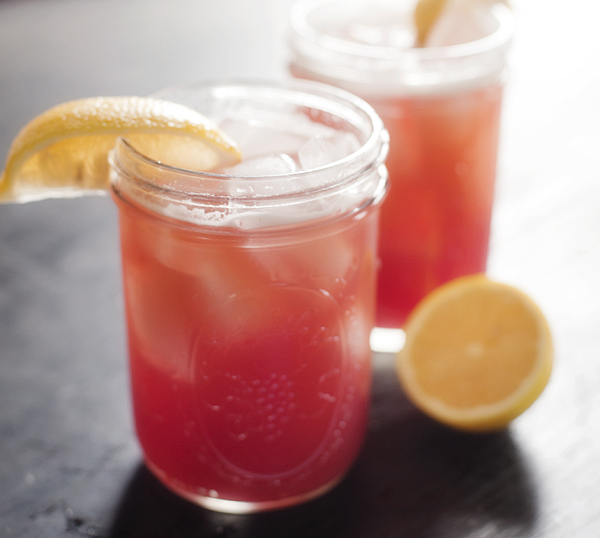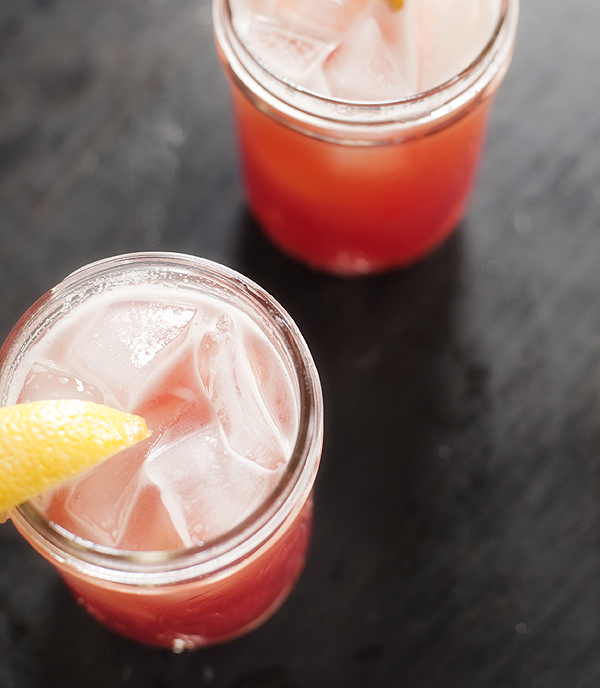 You may see the lemonade and assume this would be more of a warm weather drink (like our Summer Shandy).  The pomegranate juice however gives it a satisfying depth while the ale leaves a crisp and refreshing aftertaste.  This is something you could drink all day, or at least the entirety of a football game.
Cheers!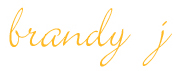 pomegranate lemonade beer cocktail
Author:
pretty plain janes, brandy j
Recipe type:
beer cocktail
Ingredients
1oz POM Pomegranate Juice
1oz Lemonade
Ale beer (Sam Adams Cold Snap is perfection in this)
Instructions
Fill glass with ice and pour in POM and lemonade.
Top with ale and enjoy!
Notes
For a large crowd fill a pitcher with equal parts lemonade and pomegranate juice. Set out with chilled beer and glasses full of ice. Instruct guests to fill glasses to desired sweetness and top off with a cold beer.