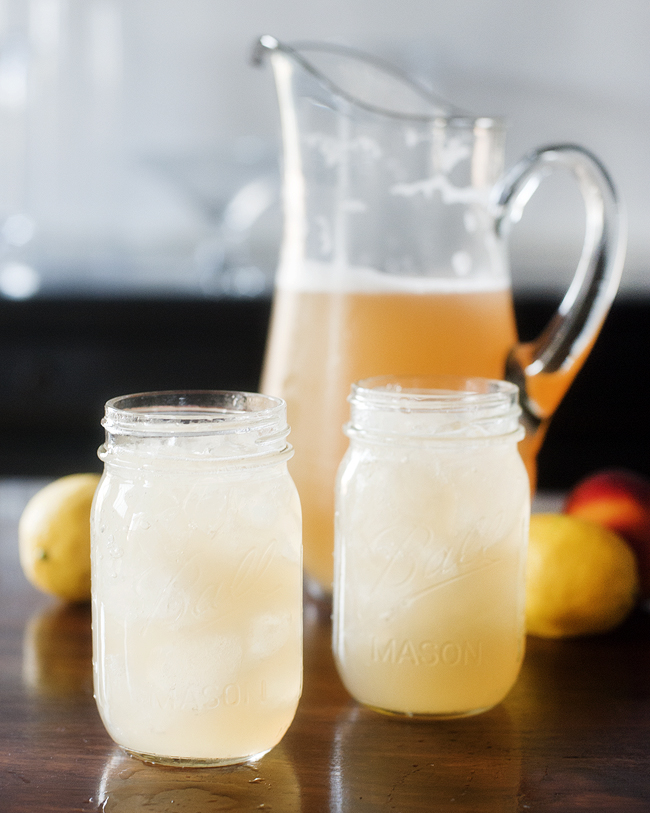 On Wednesday evening Sticky and I shot an e-session in this unbearable heat.  As we were wrapping up the last few shots I bent down to get a low angle and then felt what no one ever wants to feel – the closure of my pants popped.  I was already sweating but now I was really sweating and had to quickly figure out a way to strategically place my camera while standing so no one would notice (not to mention keep my pants from falling down).  Most sessions wrap up and we would be on our way but this incredibly sweet couple offered to take us to dinner (sweating even more now).  Luckily I did not have my purse with me so I had to make a stop at the car which gave me a chance to do pant surgery.  We were in a parking garage, which was of course 20 degrees hotter than the already dreadful outdoor air, and in no mood to mess with wardrobe malfunctions.  On examination of my poor pants I noticed that I failed to button the more secure inside closure when I slid them on (you know, the button that keeps the hook and clasp from breaking because it takes most of the pressure).  Good news is I still had the button closure to keep my pants up, bad news is all the stress and sweat of the situation had me looking like a drowned rat.  So when we arrived at the restaurant and Sticky asked me if I wanted a beer the answer was without question a YES.
When it is as hot as it has been this past week all I crave are ice cold refreshing drinks.  This beer cocktail has a crisp, clean taste, is just a little fruity and is served over ice for maximum chill factor.  It is a fantastic way to cool down on a sweltering day.  I could have drank the entire pitcher the other night (then again my pants would have popped for a different reason but I probably wouldn't have cared).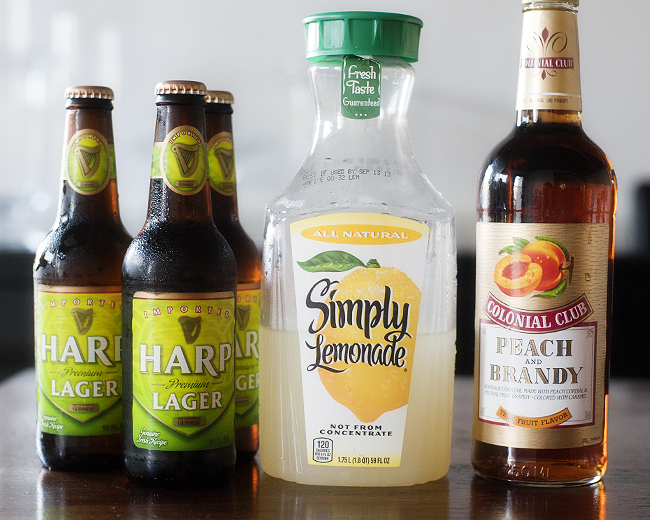 Chose a beer that is not dark and would have a complimentary flavor to fruit (especially lemon).  Of course you can make fresh lemonade but seeing how Sticky offered to pick up my ingredients I decided store bought was more than ok.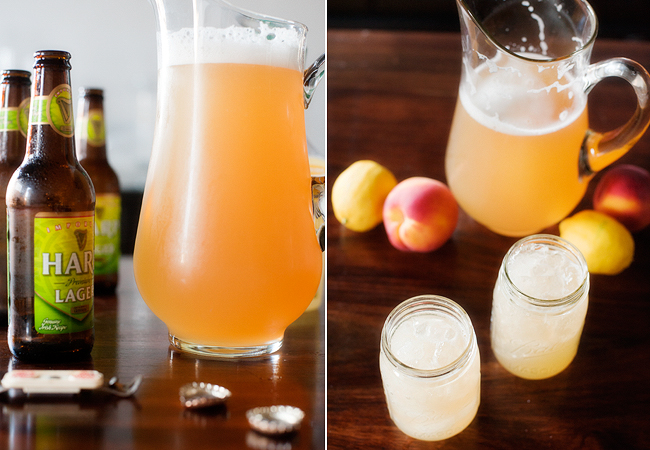 The sound a bottle makes when it's opened followed by the vapor that slowly creeps out of the top – there's something sexy about that if you ask me.  And getting to open 3 in a row was such a treat (clearly it does not take much to keep me entertained).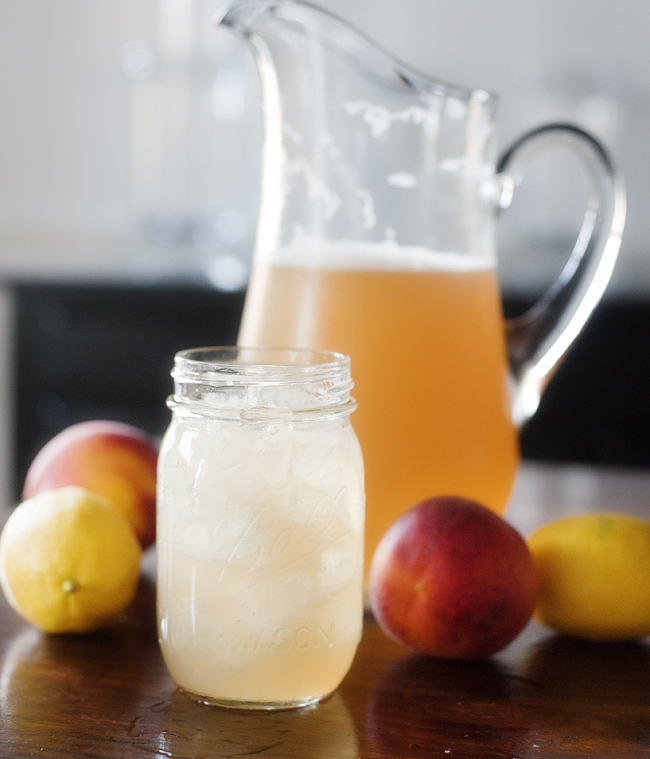 This recipe can be easily double or tripled and thrown into one of those large drink dispensers for a fabulous party pleasing cocktail.  If you want to get really fancy set out a bowl of sliced peaches and lemon for garnish.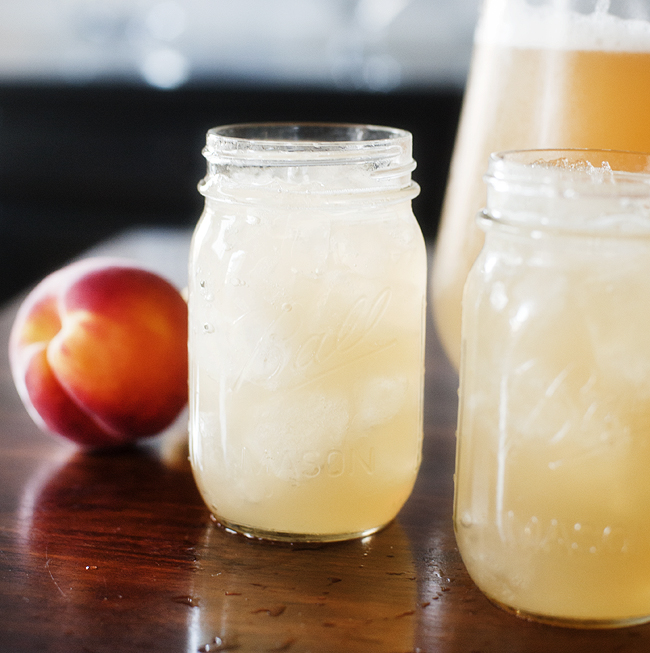 southern shandy
Ingredients
3 12 oz bottles of ice cold beer (not dark)
4 cups of lemonade chilled
½ cup peach brandy
Instructions
Combine all ingredients and stir.
Pour into glasses filled with ice.
recipe from Group Recipes
Cheers to beer cocktails and being able to keep our pants up.  Have a wonderful weekend everyone!