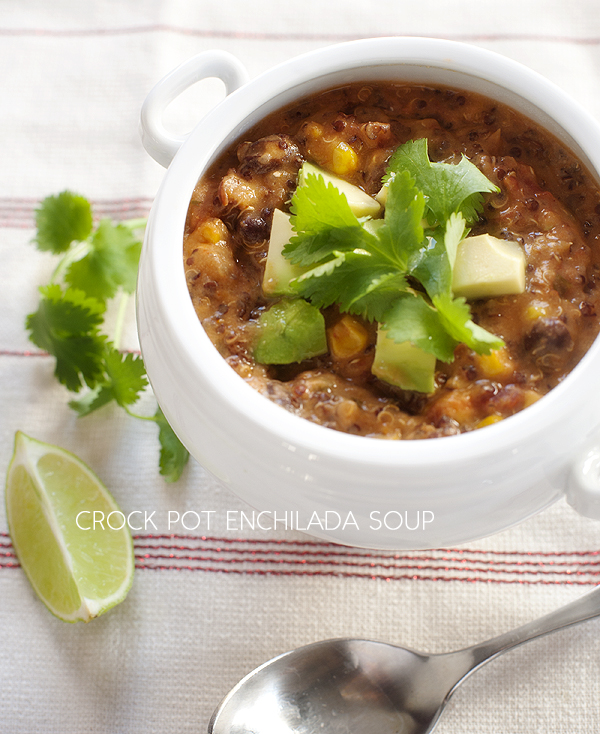 Soup never gets old this time of year, which is lucky for me because it's about all I make. I've been challenging myself to use my crockpot more because up until now it has been a waste of space in my cupboard.  On top of that, I'm at work a few nights a week and really need to do a better job of making sure Adelynn and Josh aren't eating Rice-A-Roni or PB&J's when I'm not home to cook.  So- I have been recipe testing, and this one came on a night that Brandy, Jettie and Bing were over for dinner.  Four stars all around!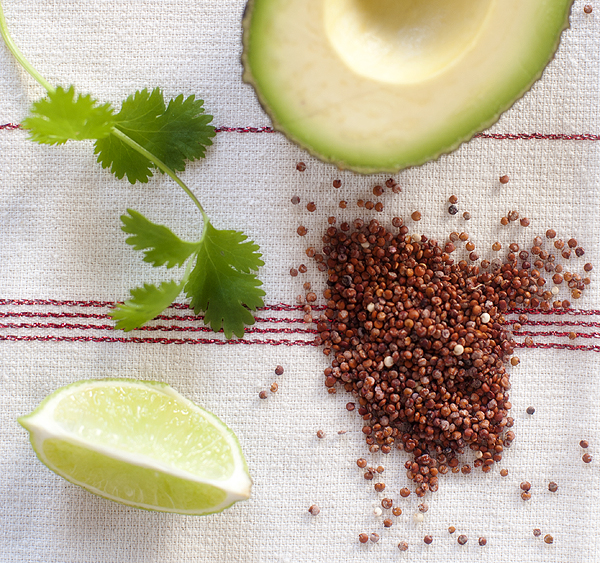 This recipe comes from one of my favorite new blogs- Creme De La Crumb.  You simply toss all of your ingredients into the crock and let it cook!  I altered the recipe just slightly- adding some vegetable stock to make it a bit "soupier", and it came out fantastic.  Quinoa is one of those ingredients I wish I used more but never quite know what to make with it- I love that this recipe incorporates it- adding loads of protein without any meat!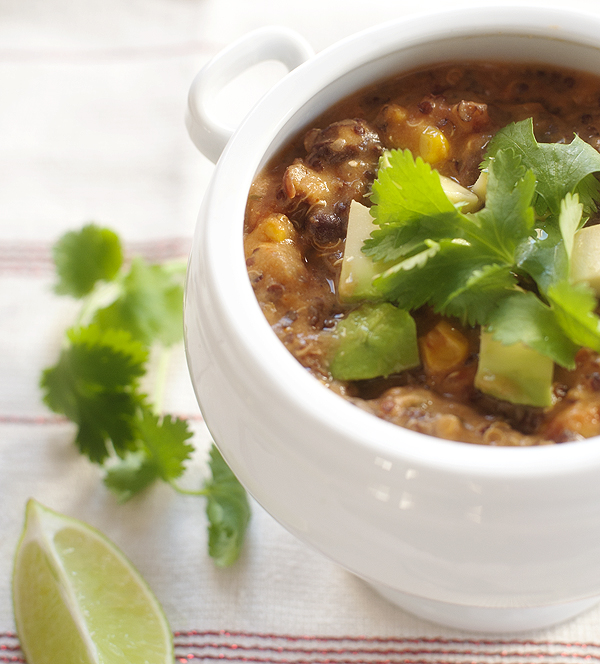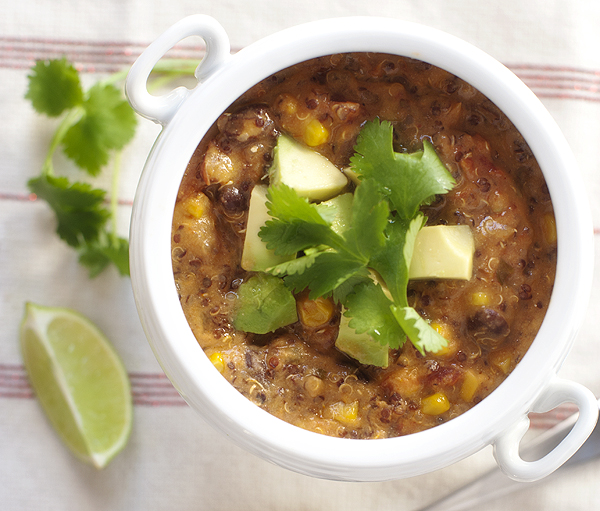 Cozy up and make some soup!

crockpot enchilada soup
Ingredients
1 15-ounce can black beans, drained and rinsed
1 15-ounce can yellow corn, drained and rinsed
2 15-ounce cans of mild or medium red enchilada sauce
1 15-ounce can of diced fire roasted tomatoes and green chiles
1 cup un-cooked quinoa + ½ cup water
4 ounces cream cheese (light or fat free is okay)
salt and pepper to taste
1 tsp cumin
1 tsp garlic powder
1 cup shredded Mexican style cheese
3 cups vegetable stock (more or less is fine- your preference!)
Once done, top it with: chopped cilantro, diced avocado & sour cream
Instructions
Add all ingredients except for the vegetable stock to your crockpot and stir to combine. Cook on low for 5-7 hours, or on high for 4-5.
Once done, add in stock if you would like the soup less thick.
Top with fresh cilantro, diced avocado and sour cream! Enjoy!