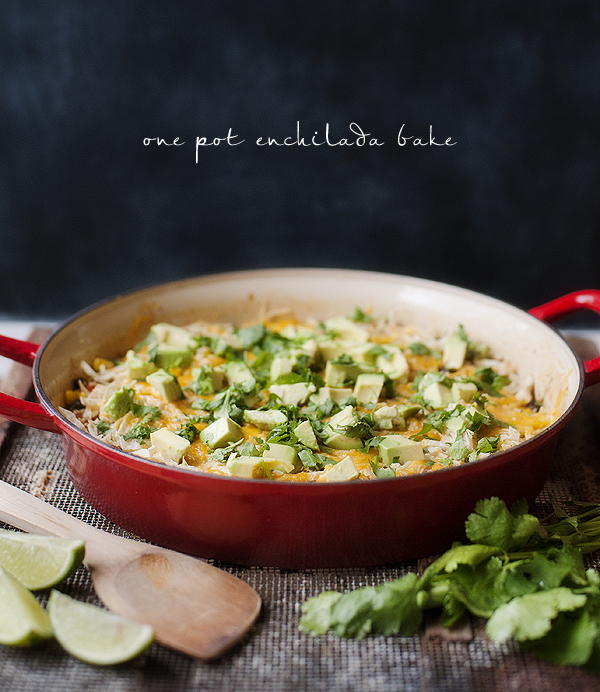 Looking for a perfect throw together weekday meal option? Want something healthy but also very filling and of course delicious? This is the dish for you.
Very similar to enchilada soup except this one is thrown in a large skillet and finished off in the oven. The flavors are bold, the textures compliment each other perfectly and most importantly, it keeps everyone in my family happy. Score!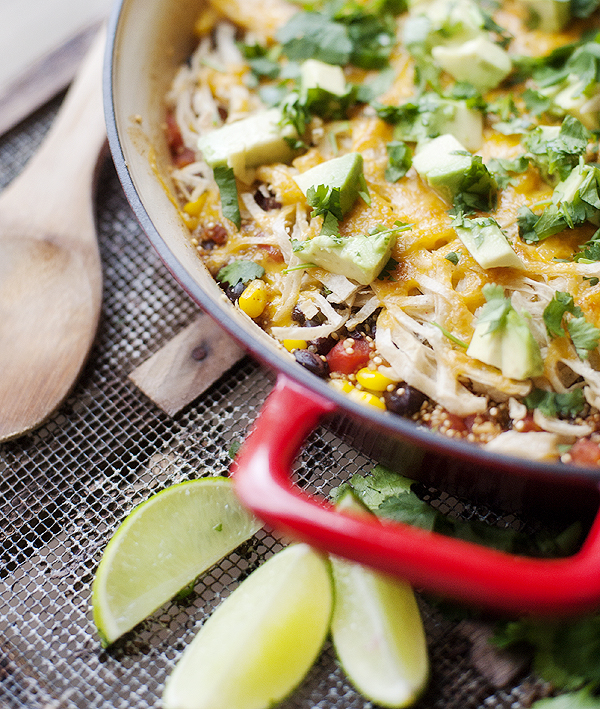 If you have yet to dive into quinoa please do so immediately. It's full of protein, packed with all sorts of good for you nutrients and it's absolutely delicious. You will find yourself using it in soups, salads, casseroles, even desserts.
If you are on a vegan diet simply omit the cheese. [And yes, I will still claim that this dish is healthy even with the cheese. It's only a little guys!]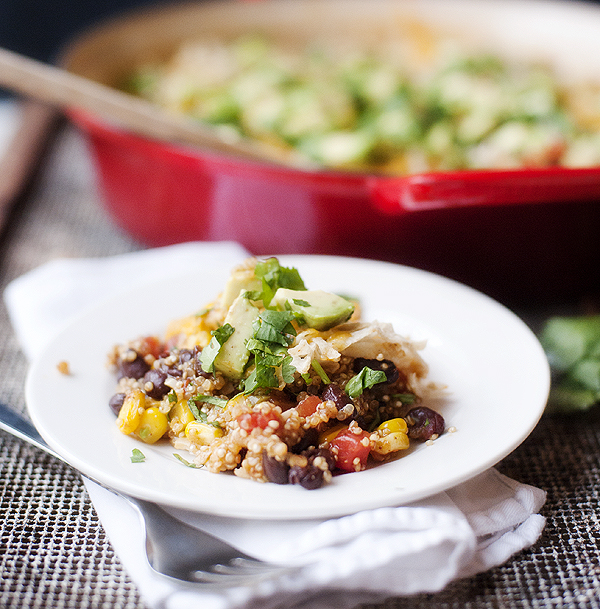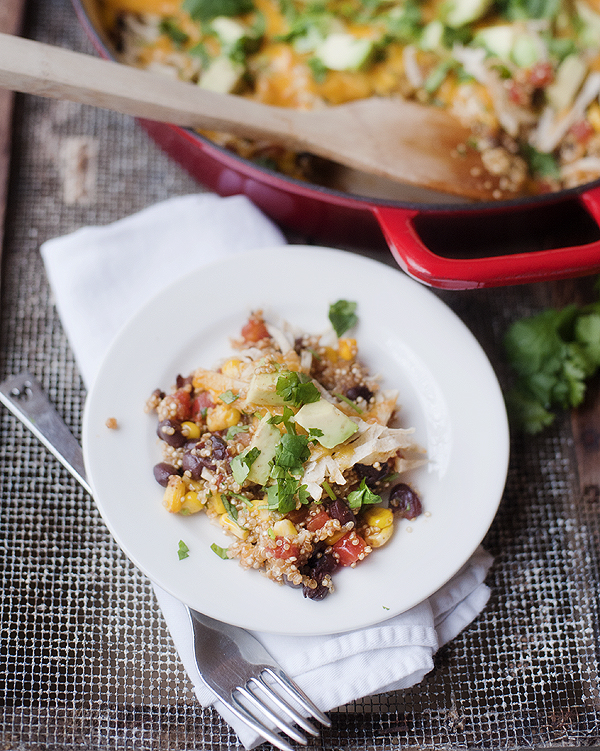 This is certainly a dish you can play around with..feel free to sauté some onions or peppers with the garlic and jalapeño. You could also try switching up your enchilada sauce by using red instead of green (we are a green enchilada sauce family). Do not skip the garnishes though. There's something about that creamy avocado, cilantro and zap of lime that makes this dish absolutely amazing.
Enjoy!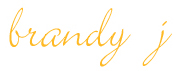 one pot enchilada bake
Author:
brandy j of www.prettyplainjanes.com
Ingredients
2tbsp olive oil
2 garlic cloves, minced
2 jalapeno peppers, seeded and minced
1tsp cumin
1 cup uncooked quinoa
2 10oz cans enchilada sauce (or 1 can and one cups of water if you are watching salt intake)
1 10oz can Ro-Tel
1cup corn
1 can black beans, drained and rinsed
6 corn tortillas, halved and cut into ¼" strips
½cup grated cheddar cheese
1 avocado halved, pitted, peeled and diced.
¼cup chopped cilantro
lime wedges for serving
Instructions
Place olive oil in a large oven safe skillet over medium heat. Add garlic, jalapeño and cumin. Cook for 30 seconds to a minute, just enough for the flavors to release.
Add quinoa, enchilada sauce, Ro-Tel, corn and black beans. Stir. Bring to a boil and then lower to a simmer. Cover and allow to simmer for 20 minutes or until quinoa is cooked.
Turn the broiler in the oven on. Place the tortillas strips and cheese evenly on top of the enchilada bake. Place under broiler until cheese is melted. Keep your eye on it! (Omit this stipe if you want to keep dish vegan.)
Put avocado and cilantro on top of bake and serve with lime wedges. Enjoy!