It goes without saying that we claim more of our hair tutorials than not to be easy, easy, easy.  While we stand by those claims we have to admit that this particular up-do is without a doubt the simplest one yet.  Grap, knot and pin – that's all there is to it!
So if you are looking for just the right hairstyle to rock with all those oversized sweaters look no more…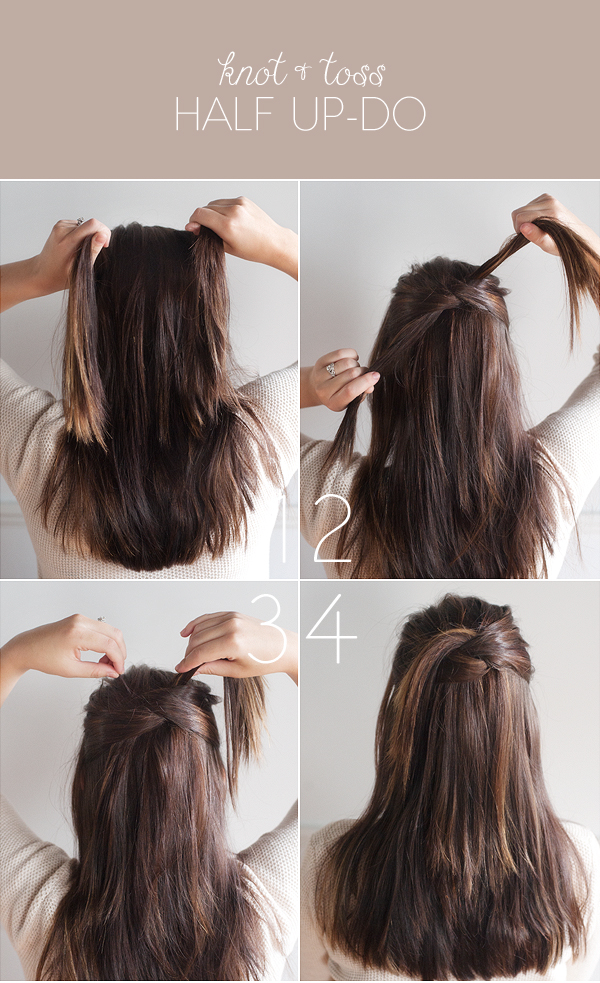 Grab a 2 to 3″ section of hair on each side of head.  (Leave pieces in the front if you prefer hair around your face.)
Tie sections in a knot.
Secure one side of knot with bobby pin.  Does not matter which side you choose, just make sure it is secure.  Allow other side to hang "loosely" down.
Finish with a little hair spray.
A few tips:
Best on day after wash hair.
For volume tease hair first.
Make it romantic by adding some big loose curls before styling.
xo,