My little guy is 3 months old which means our home is filled with big baby smiles and my hair – everywhere.  All that fabulous pregnancy hair is shedding at a fist full rate.  It's not exactly the most glamorous feeling. A trip to the salon is in order but what to do with this hair needs to be decided first. Here are some fall 2014 cuts for anyone in need of a change to consider: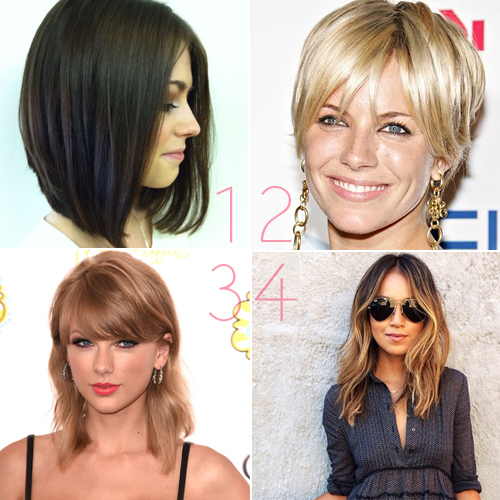 Angled Bob a great cut for almost all face shapes.  Especially perfect for those of you with naturally straight tresses.
Pixie Cut with Fringe if you love to go super short this is the pixie to rock.  It's chic with a rockstar edge.
Modern Mullet I could never quite put my finger on what to call Taylor's hair until now.  This is for the "I don't care what you think" gal.
Longer Bob perhaps my favorite because let's face it, if you have long hair this is not a drastic change.  Kim K, Jessica Alba and Sincerely Jules have all chopped a little off their super long hair and I for one love it!
Are you thinking about going under the scissors soon? Would love to know which cut you're considering!
xo,