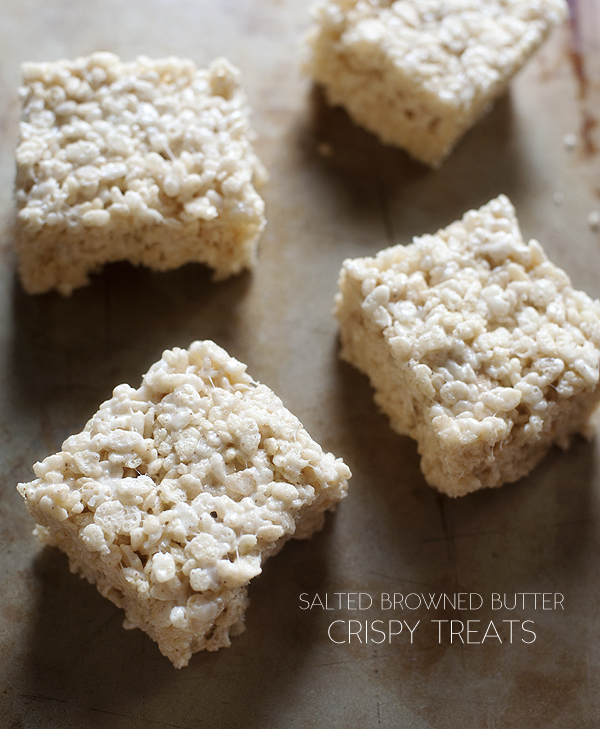 These little wonders hold a special spot in my heart (and my stomach).  The first time I had them they were in a box that welcomed Josh and I home from Hawaii- our very first celebration of our new engagement.  When I taste them I go straight back to laying on my living room floor with Josh, sad to be home from vacation and in a stale haven't-been-lived-in-in-two-weeks house, but so, so, so, excited to be engaged.  That season of lovely bliss.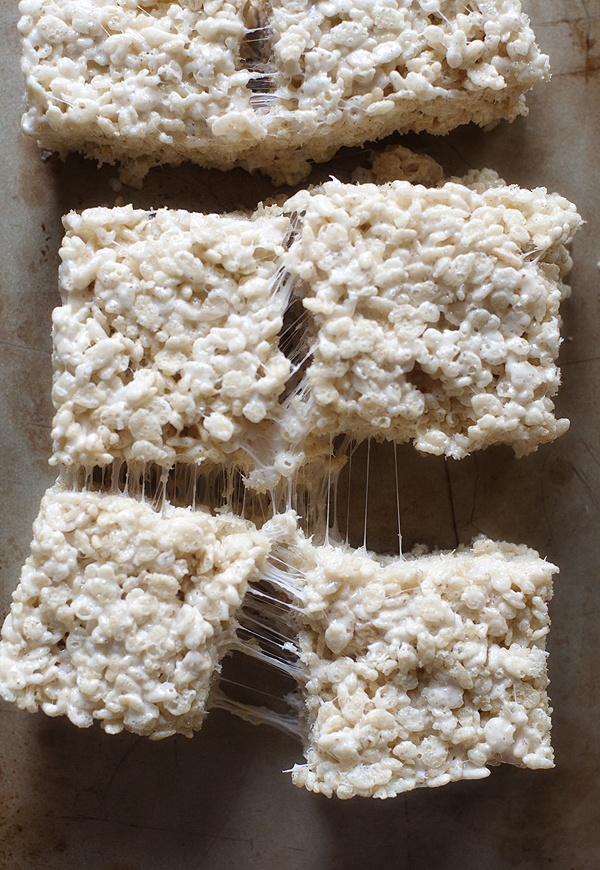 Time and time again I have made these and they absolutely never dissapoint.  (Even the time I accidently doubled the butter.  Which, now that I think about it may not have been a mistake at all.  Can you ever have too much butter?) A quick and effortless treat.  Brandy and I refer to them as crack, because you seriously will probably not be able to eat just one.  (Swimsuit season, I know.  Sure, you would like to tell me and my rice crispies to shove it, but common… live a little!)  Last week my baking was on a bit of a hiatus, I just needed a break.  When I was ready to feel like myself again, I knew I needed to whip up something simple, something happy.  They will make you happy too, I promise.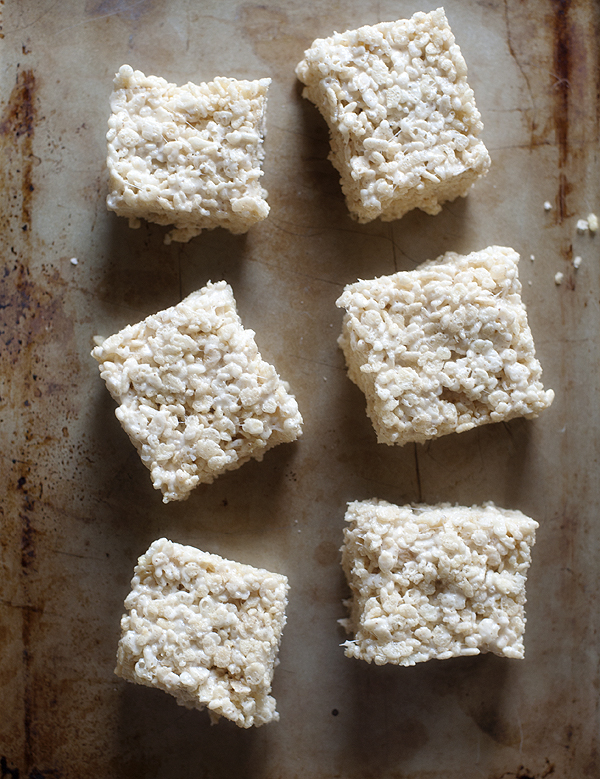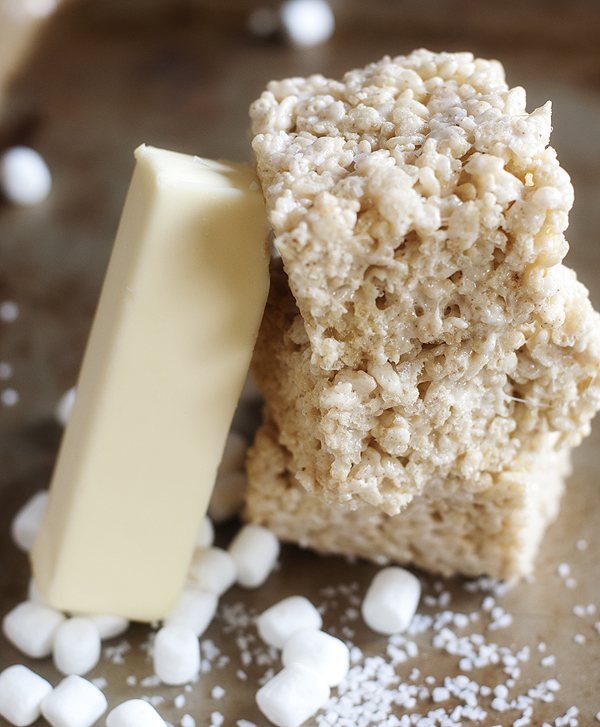 the best rice crispy treats…ever
Ingredients
1½ sticks butter
1 10oz bag mini marshmallows
6 cups Rice Crispies
1 tsp corse sea salt
Instructions
In a large saucepan, melt the butter over medium/low heat. We are browning the butter, so you want it to cook low and slow, and you'll need to stir it frequently and watch it closely.
As its cooking, butter a large bowl, and measure your crispies and salt into the bowl. Also butter an 8x8 pan that your crispies will set in.
As soon as your butter is nutty brown, turn off the heat and stir in the marshmallows. Once combined and the mallows are melted bowl, pour right into the bowl of cripies and salt.
Mix until combined, and then pour into prepared pan.
At this point I like to give them a few minutes before pressing them down because around here we like our crispies thick and gooey.
Now, grab a piece of wax paper and press them into the pan.
Wait until completely cooled, cut and enjoy!!
Recipe adapted from Smitten Kitchen.