There are few things I love more than putting a celebration together.  In the beginning I was not sure about having a sprinkle – this time of year is so very busy with both Adelynn and Jettie's birthdays in addition to other birthdays, Mother's day, graduations and weddings.  Spring (specifically May) is simply a crazy, crazy month.  But then we found out we were having a boy and all reason went out the window.  Being the party control freak that I am, my mom happily hosts the party while letting me have full creative reign (it's a good system we have).  Deciding on the same date as the Kentucky Derby I wanted to take it a little Southern, hence the "Biscuits & Bubbly" theme.  Once the invitations were designed it all fell into place.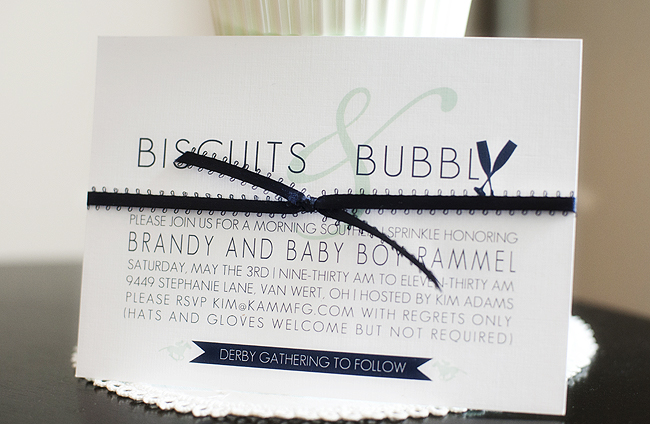 (Invitation can be found at the PPJ Shop!)
One thing I knew from the start is I wanted to keep things small and casual with a sophisticated flare.  Inviting only immediate family, my mother's side (who we typically celebrate Derby with) and a couple of local friends made for the ideal size guest list.  The only thing I "slaved" over were the biscuits (which were seriously so easy – especially since they were prepped and froze ahead of time) and some butter spreads.  (Recipes to come soon.)  All of the other delicious baked items came from specialty stores. Messmakerbaker also provided some AMAZING jam goodness for the biscuits and favors.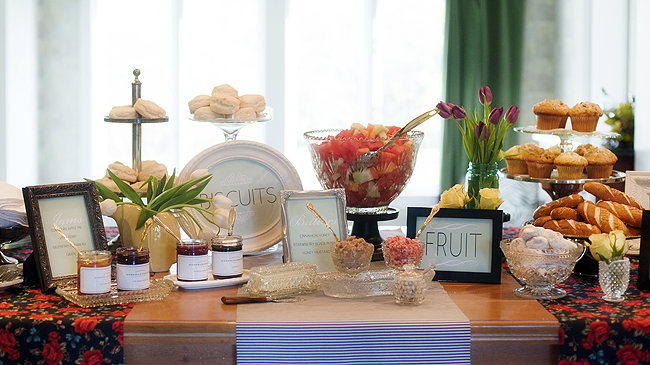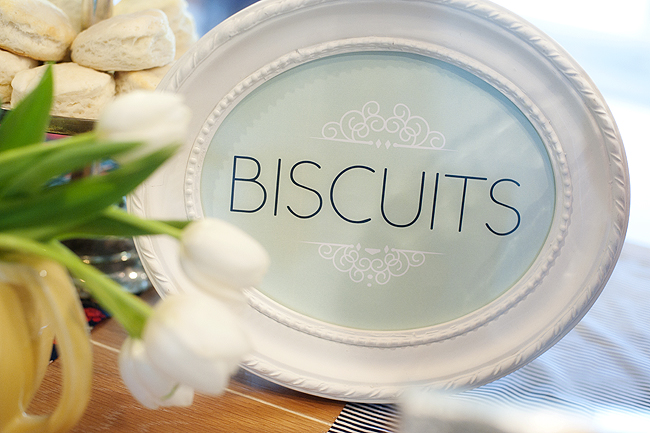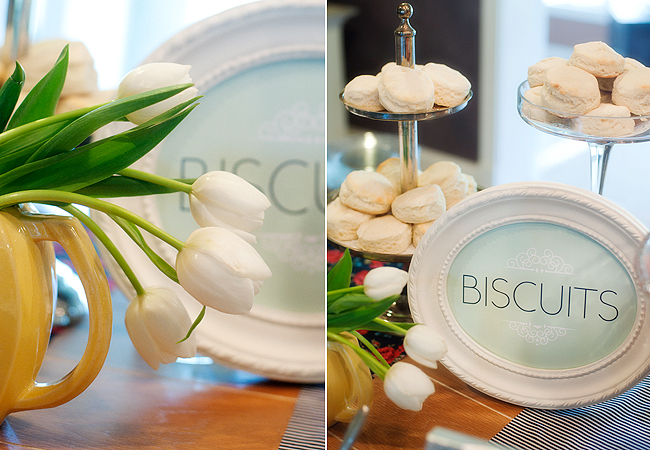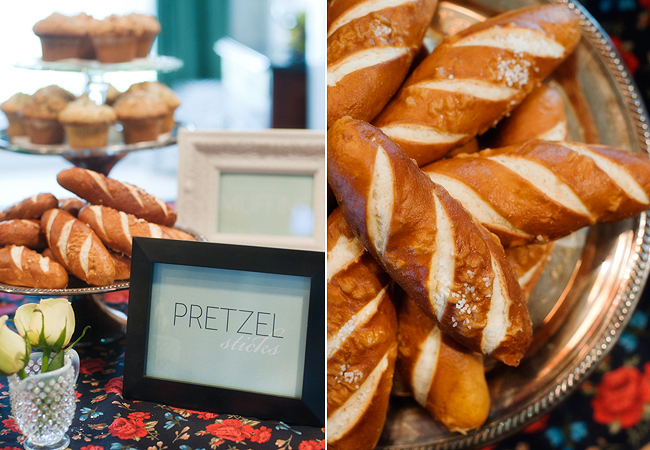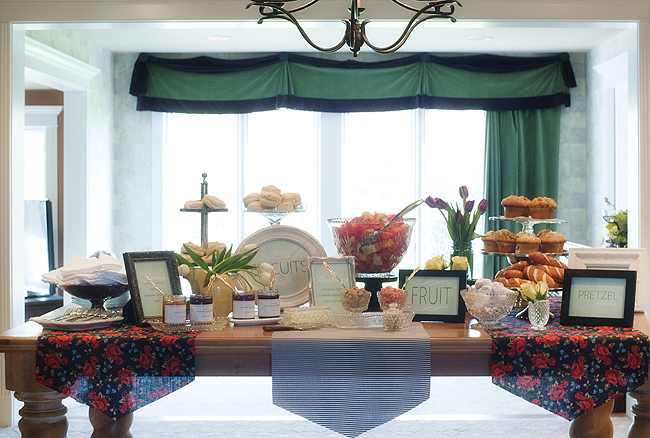 Ever since my "Bebe Shower" my mom and I have been collecting dishes and frames for events such as this.  Having pieces in different heights and sizes make creative displaying simple and quick.  Creating signs and labels provide a lot of visual impact for very little cost (I had almost everything printed at a FedEx Kinkos for less than $30).  It's also more than ok to stray from the main party colors a bit.  Mint and navy were the stars but throwing in some red roses in honor of the Derby made for a fun unexpected twist.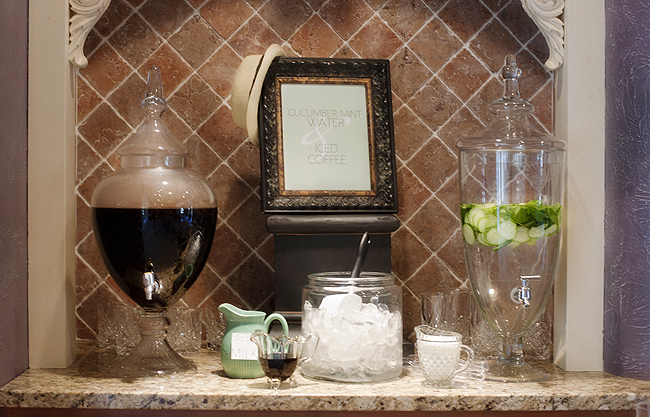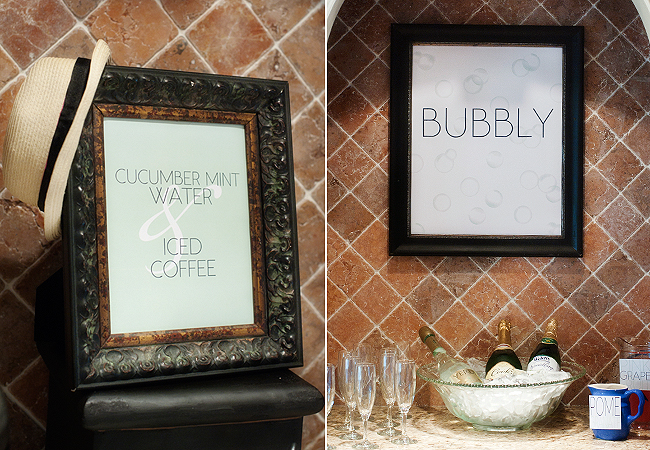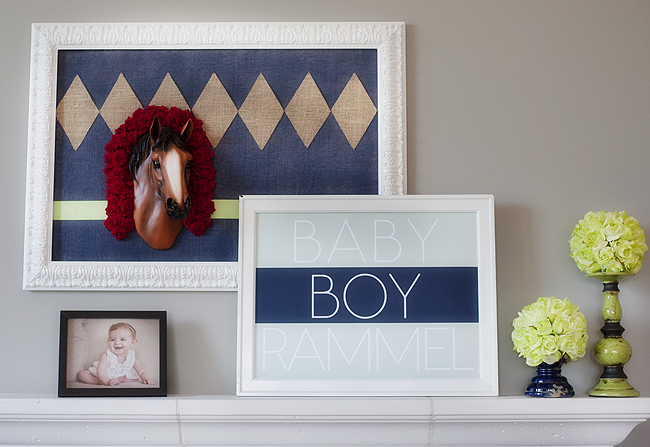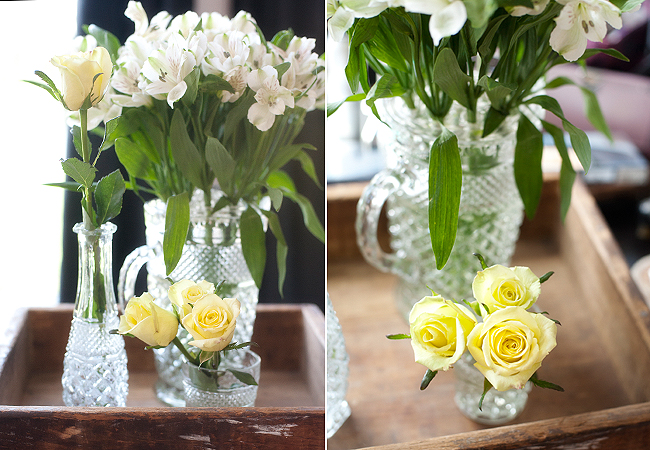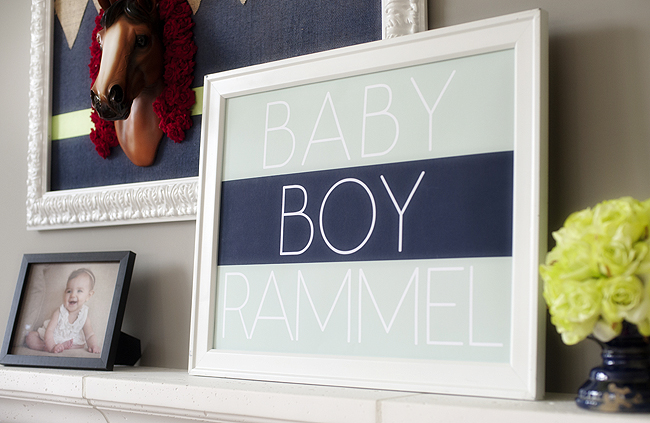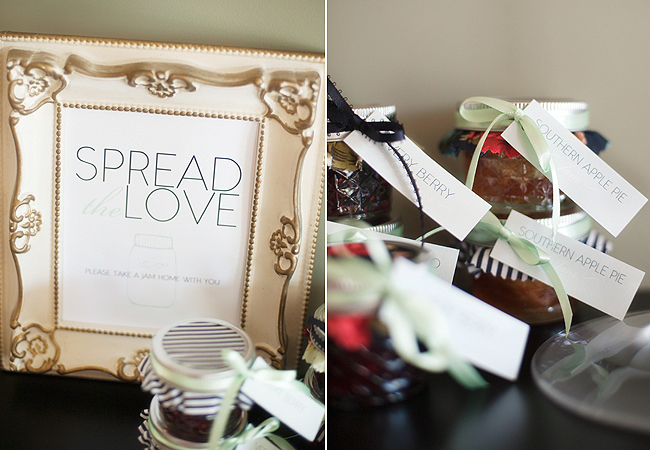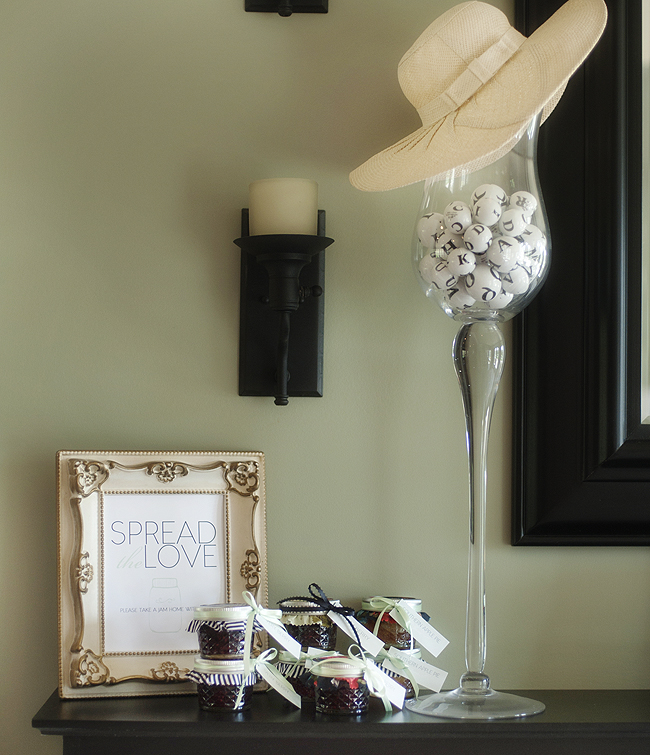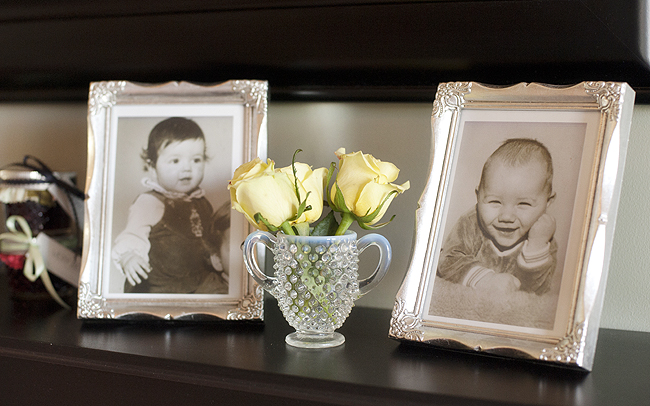 Looking back at these images I could not have be more thrilled with the way everything came together.  Not too girly for a boy yet just girly enough for everyone to feel a little fancy with their biscuit and champagne glass.  My only regret (which seems to be the running woe with all my parties) is that there are no pictures of the event itself – you know, with people in them.  For whatever reason I always feel so uncomfortable asking someone to snap a few pics during my celebrations.  It is high time I get over that.
Of course later we placed our bets and cheered on the "horsies".  Derby has been an annual get together in my family for several years now.  I cannot imagine a better ending to such a lovely morning of celebrating.  Especially since I was a big winner – woo hoo!

A huge thank you to all the friends and family already loving on this little guy! Until the next party (in less than two weeks…)!