Last week we talked about 6 simple ways to rock a scarf in your hair.  Today I want to take things a tad further by showing some extremely versatile ways to pull them into your warm weather looks.  Lightweight scarves of different lengths are perfect for adding a punch of color and pattern to what may feel like an otherwise boring ensemble.  They also come in handy for tying into your hair later, or wrapping around your shoulders for when the summer air turns a bit chilly.  With some help from my beautiful cousin Raegan, here are a handful of the easiest ways I could think of to wear those beautiful scarves.
Wrap a lightweight scarf around your neck several times.  Tie a knot in back and tuck into a layer so it is hidden.  Fluff scarf a bit after tied: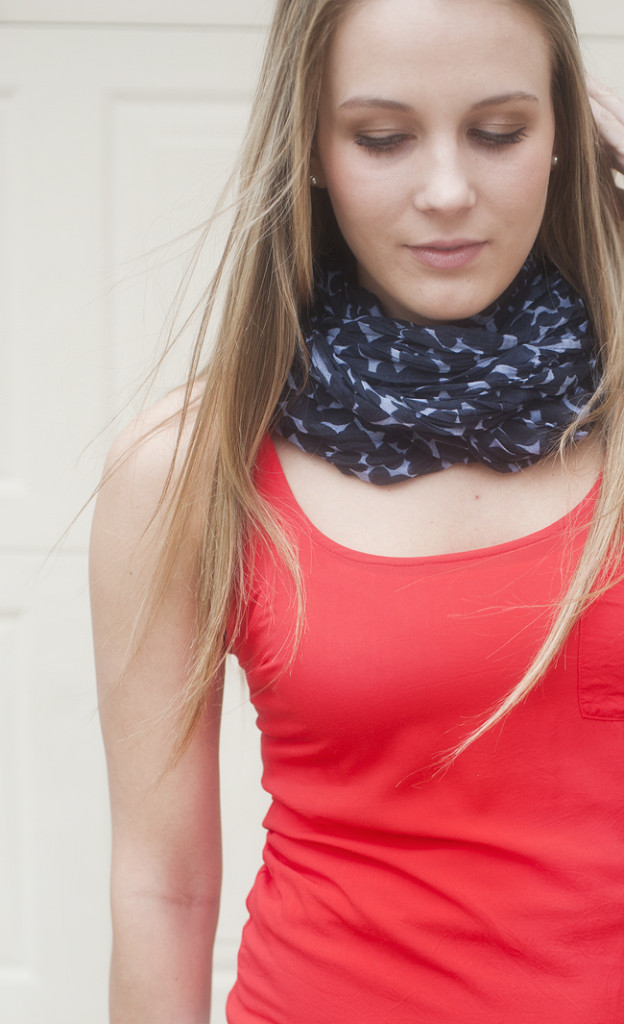 Tie scarf around a handle of your bag (I told you these were easy):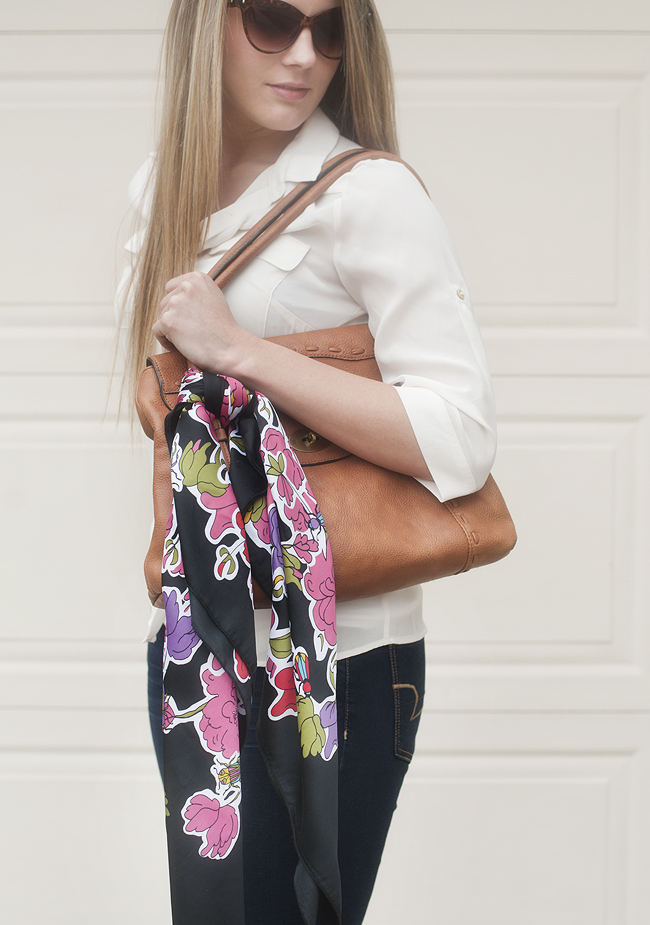 Simply drape an untied long scarf on the neck.  This adds length and an ease to your look: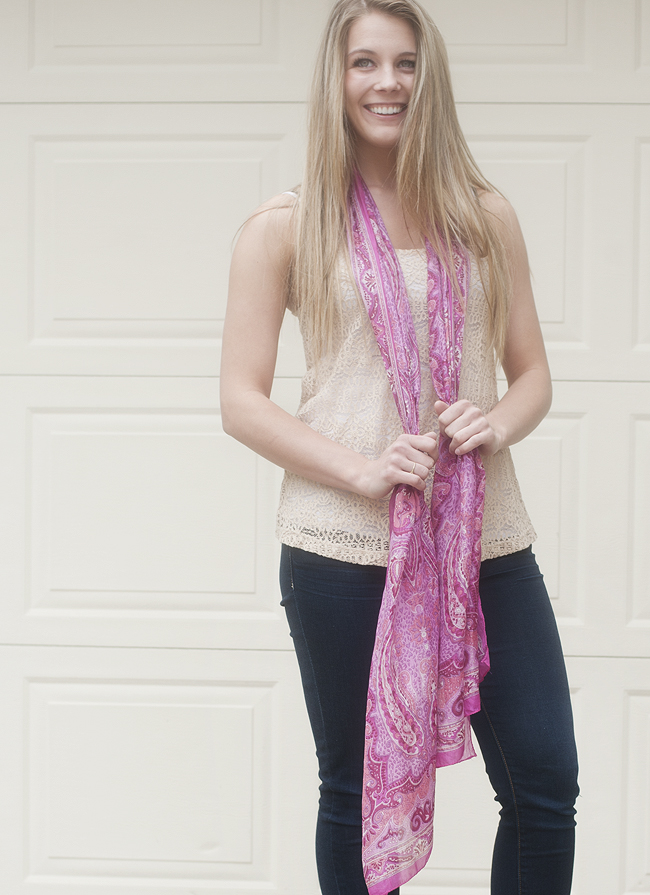 Play with pattern by mixing a floral scarf with nautical stripes: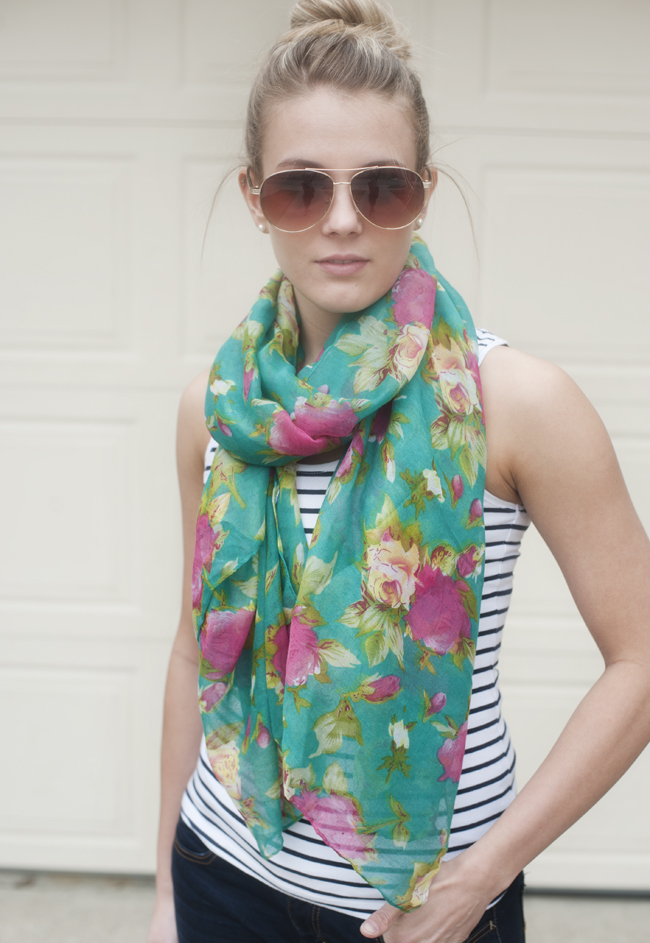 Warm weather months are meant to be carefree.  No complicated knots, ties or folding with these looks.  Just throw on your favorite pretty scarf and have fun!