Before our wedding last year, I posted on facebook about registering for the wedding and my dreams of owning a fabulous waffle maker.  (I truly have been obsessed with these thick, belgian waffles for as long as I can remember!)  A week before our wedding a waffle maker appeared at my door, and in the last year we have become pretty aquainted with it.  Waffles are a common breakfast, lunch and dinner in our home- and to be honest this is the only recipe I have tried, because.. well… "if it ain't broke don't fix it".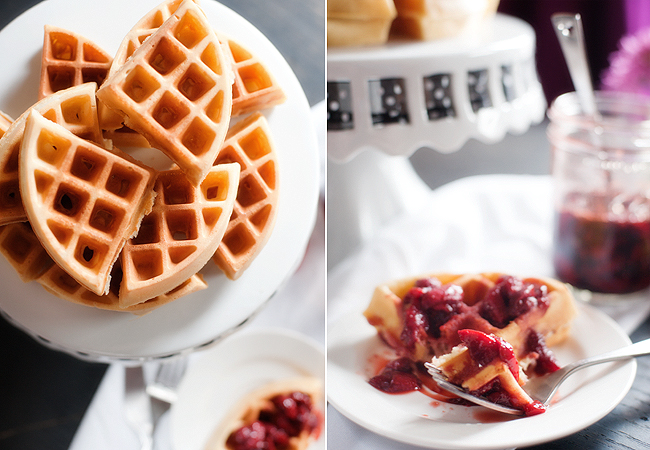 This recipe has been called "waffles of insane greatness" all over the internet, and they truly are insanely great.  (So great you'll never need another waffle recipe!)  The only downside to their perfection would be that the batter has to sit for 30 minutes, which is annoying if your patience level is as low as mine is.  (I've learned to plan ahead.  Make them before you get hungry.)  Even with the wait, they are so worth it!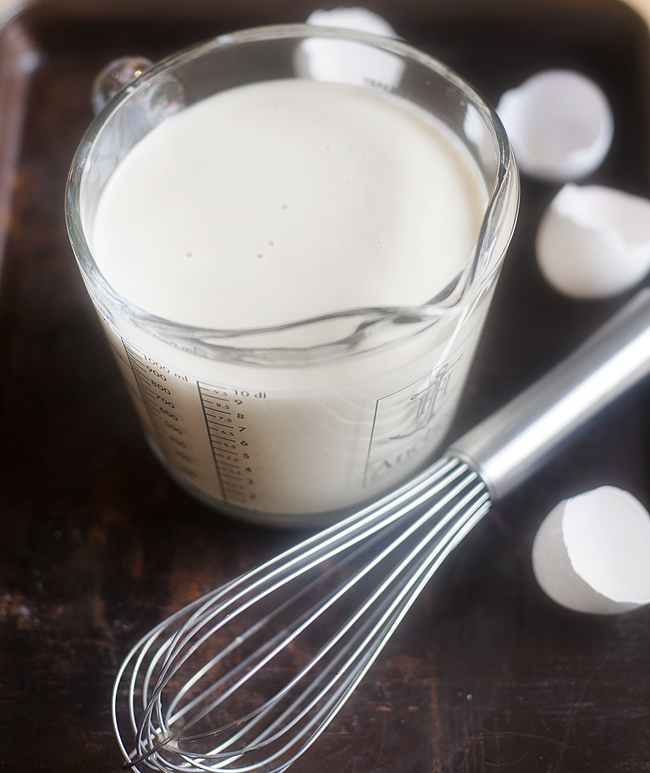 waffles of insane greatness
Ingredients
¾ cup all-purpose flour
¼ cup cornstarch
½ tsp baking powder
¼ tsp baking soda
½ tsp salt
1½ tsp sugar
½ cup whole milk
½ cup buttermilk
⅓ cup vegetable oil
1 large egg
¾ tsp vanilla extract
Instructions
Combine the dry ingredients in a medium sized bowl. Whisk together the wet ingredients in a seperate bowl, and then combine the two. Mix well until no lumps remain, and then let the batter sit for 30 minutes to rest before pouring into waffle maker.
Fill waffle wells and cook until lightly golden. Serve warm!
(A few tips- If you dont have buttermilk, simply combine ½ cup whole milk and ½ tbsp white vinegar. Let sit for 10 minutes.
This recipe makes about two large waffles, so double if feeding more than 2 to 3 people!)
Perfect, golden, crisp waffles every time. A new addition to this favorite was the sauce- which we have now determined is the very best way to eat them!! Simple to make, with a perfect savory sweet flavor.
roasted balsamic strawberry sauce
Ingredients
8 oz strawberries, hauled and sliced
2 tbsp brown sugar
1 tbsp balsamic vinegar
1 tbsp honey
Instructions
Preheat your oven to 350F. Chop and haul your strawberries, and place them in a baking dish. Sprinkle with brown sugar and balsamic vinegar, and mix well. Bake for 45 minutes, and then mix in honey upon taking them out. Allow to cool completely before transfering sauce to jar or container. Store in refridgerator for up to a week.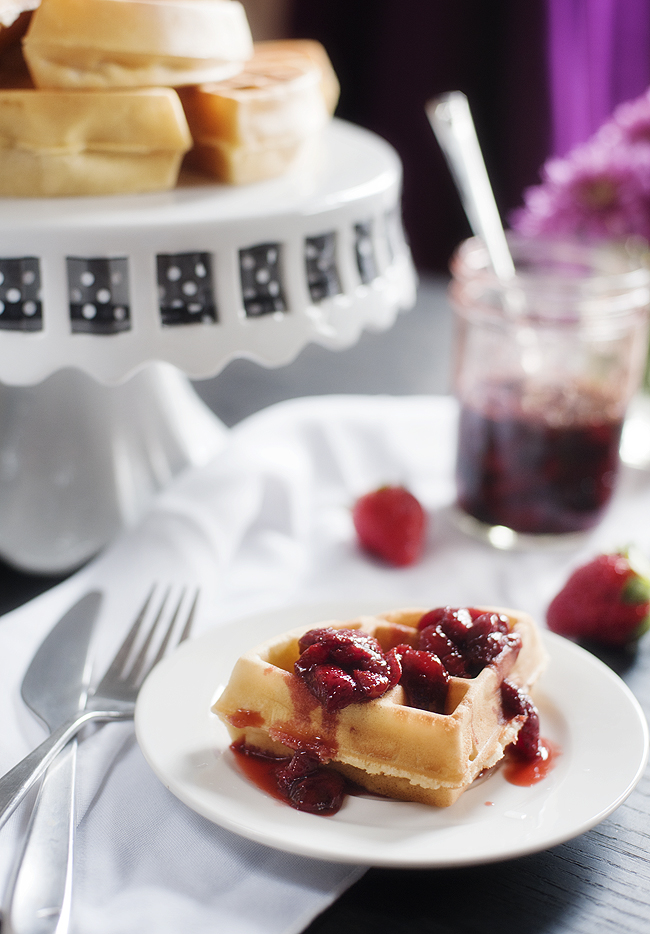 Cheers to "doing brunch" more often!