Staring at the screen this morning with buggy eyes and lingering headache I am glad to be in the final stretch of the holiday craziness. The last two and a half weeks have not been fun to say the least. So much work to do, so little time and (worst of all) not feeling well have tested my sanity. Luckily I have a supportive husband who, for the most part, ignores my crazy. He also happily makes last minute lunch/dinner runs because cooking has been at the bottom of the list lately. Yesterday however I needed to be in the kitchen. I needed to chop. I needed to stir. It is therapeutic and even if for only 15 minutes it made me feel better.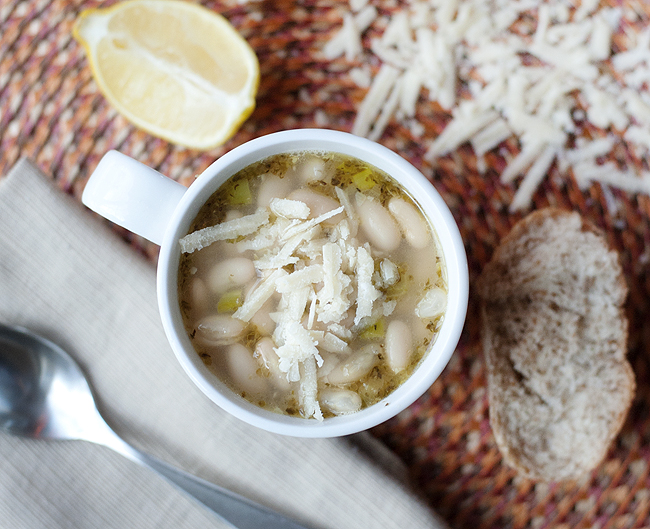 15 minute white bean soup
Ingredients
2 teaspoons olive oil
2 scallions, thinly sliced
1 garlic clove, minced
½ teaspoon dried oregano
1 can (14½ ounces) vegetable broth
1 can (19 ounces) white beans, rinsed and drained
1½ teaspoons fresh lemon juice
Coarse salt and ground pepper
2 tablespoons freshly grated Parmesan, for serving
Instructions
In a medium saucepan, heat oil over medium. Add scallions, garlic, and oregano; cook, stirring frequently, until scallions begin to soften, about 3 minutes.
Stir in broth and beans; cook until heated through, about 4 minutes. Using a potato masher, lightly mash some of the beans to thicken the soup. Stir in lemon juice; season with salt and pepper. Before serving, sprinkle with Parmesan.
recipe from Martha Stewart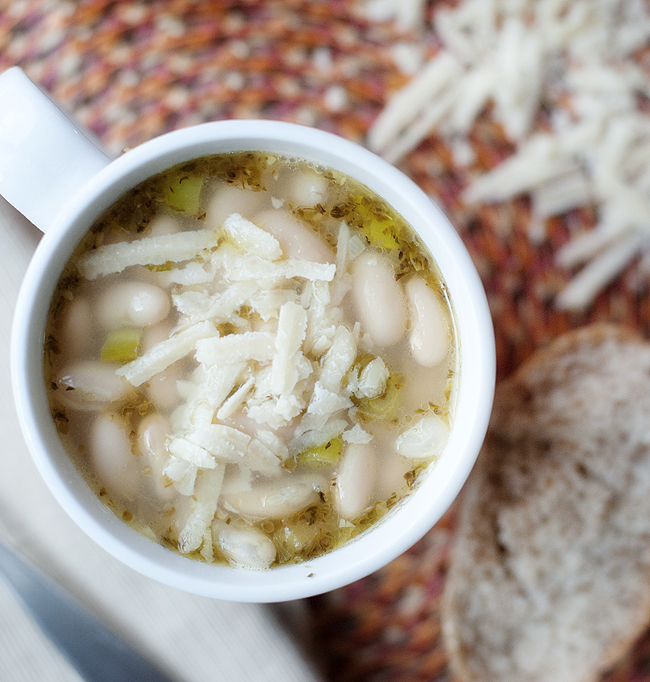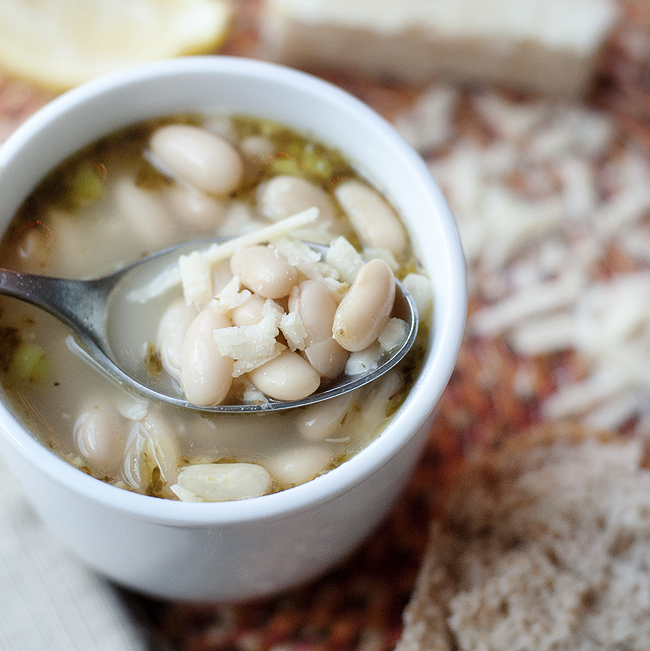 A mug of homemade soup and some crusty bread, the perfect way to take a break from all the seasonal pressure.  Now time for a deep breath, cup of coffee and the will to tackle another day full of tasks.  I can do this (and at least I have some leftover soup for lunch).