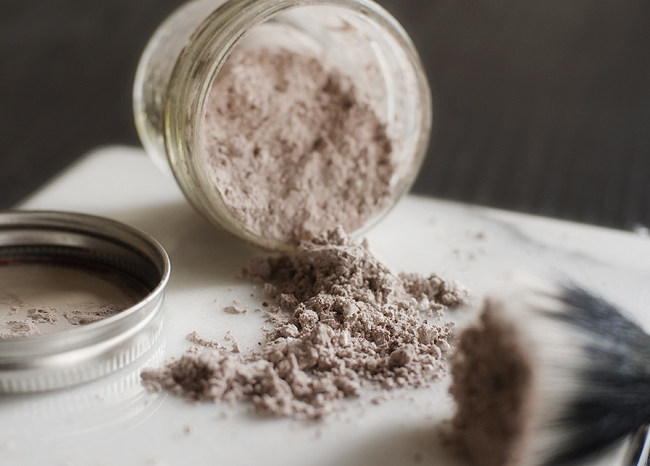 For many years I was a "wash my hair every other day" girl.  How on earth anyone could go longer was beyond me.  Then I became a mother and being able to wash my hair less became a necessity.  Simple things like letting my natural curl air dry and using less conditioner has helped oiliness considerably.  I can go 3 days now without feeling the need to wash.  Of course some oil still forms, especially by the third day, and products like dry shampoos are lifesavers.  For those times I am out of dry shampoo or I do not want to be engulfed in a sea of chemicals I reach for this natural alternative.  The corn starch absorbs the oil almost instantly and the little bit of cocoa powder camouflages it in my dark hair (don't worry you won't smell like brownies, wait, is that a bad thing?).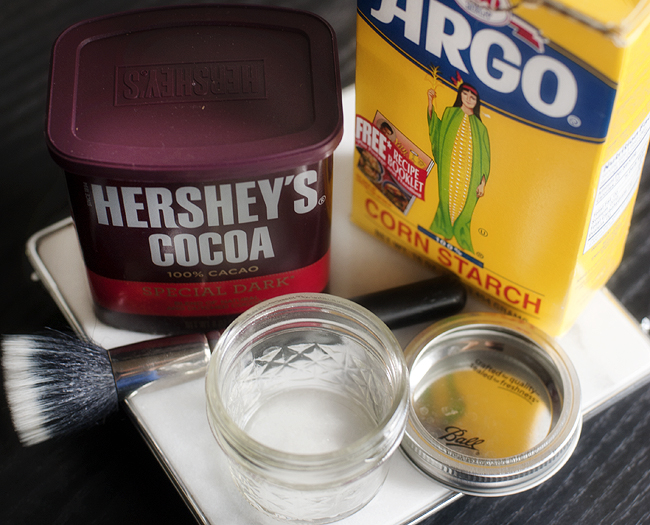 What you will need:
1/4 cup corn starch
1 tablespoon of cocoa powder (omit this step if you have blonde or really light hair)
small container with lid
makeup brush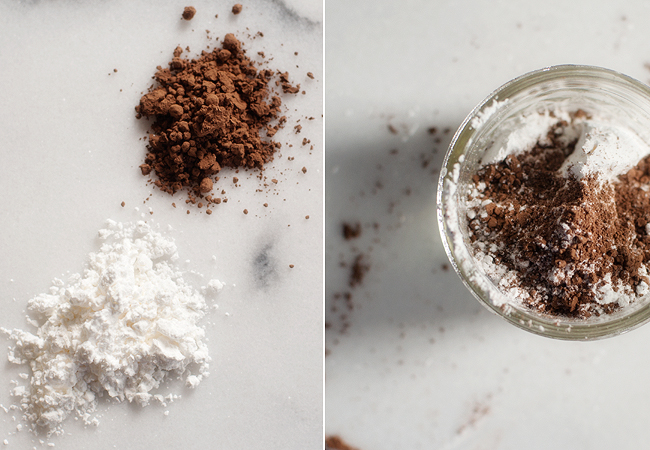 Simply pour ingredients into your container and close lid.  If you are using cocoa powder shake the container until ingredients are well mixed (do not mix with hands as it can melt the cocoa powder).  When ready to use dab brush into your dry shampoo and tap any excess off.  Apply to roots of hair (part hair in several different locations around scalp for best results) and shake out extra making sure none of the dry shampoo is visible.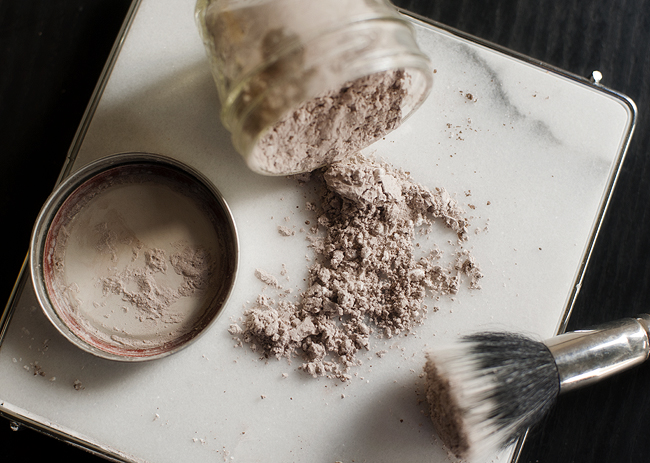 Yesterday I had a photo session and my day only allowed me to get my workout in right before we had to leave for the shoot.  I would like to think that it is from my crazy mad workout skills but in general if I am hot I am going to be really sweaty.  This does not bode well with trying to forgo washing my hair of course, especially when I am in a hurry.  I used a little of this before putting my hair in a messy bun and it worked wonders.  My roots felt dry and lifted and it only took me a couple of minutes to style my do.  A new favorite product in my bathroom, a cheap nontoxic one to boot.
Do you have any tricks for fabulous hair without washing for days?  We would love to hear them!